National Basketball Association
National Basketball Association
LeBron ends the debate, no one can deny his greatness now
Updated
Mar. 4, 2020 12:15 p.m. ET

The drought is over for Cleveland, and the debate is over as well.
Best player in basketball?
His name is LeBron James.
This is why he went back to Cleveland, to deliver a title, to end the city's epic championship drought and finally give Northeast Ohio what it craved for nearly 52 years.
It's done. And now he's free. Anything that happens from here is icing atop a three-tiered championship cake for James.
There's absolutely nothing left for James to prove. The only thing he hadn't done on a basketball court was make Cleveland, a city whose sports teams were cursed for so long, a winner. December 27, 1964 was the day Jim Brown last made them one. That is, until June 19, 2016. James was an NBA champion before from his time in Miami, an Olympic champion, an MVP, a Finals MVP ... he had checked every box but one, and now that one is filled as well.
Stephen Curry is the two-time reigning MVP and rightly so, best player on the best regular-season team in league history. Oklahoma City's Kevin Durant will likely be the hottest free agent on the market this summer, coveted by everyone. Kobe Bryant was the highest-paid player in the NBA this season and this year was a celebration of his 20 years of greatness.
But they're all part of LeBron's world.
James is the freight train, the most unstoppable force in the game, and he shows no signs of slowing down after 13 years in the league. He's 31. He rarely if ever misses games. He's been in seven of the last 10 NBA Finals, including each of the last six. He's nowhere near his decline, which has to delight even those Cleveland fans who burned his jerseys in 2010. And while winning cures all, he can be a free agent this summer, which should scare some people as well.
''I'm true to the game,'' James said, ''and I know what I bring to the table.''
It bears noting that some of what's on that table now wasn't there six years ago, though.
It's fair to say, this celebration would not be happening without July 8, 2010, the day James headed to Miami.
James needed a change and craved a title. He got all that and more. He learned how to lead, he learned the value of structure, he learned from Dwyane Wade and Erik Spoelstra and Pat Riley and Micky Arison, took little bits from each of them, added it all to his already-ridiculous game and made himself better.
James never went to college. But like many college kids, he went away for four years and then returned home with hopes of making his city better.
The result: Cleveland is a city of champions.
''I knew what I learned in the last couple years that I was gone,'' James said, ''and I knew if I had to - when I came back, I knew I had the right ingredients and the right blueprint to help this franchise get back to a place that we've never been. That's what it was all about.''
He'll never win over everyone. He'll never win the argument about who is better, him or Michael Jordan or anyone else who merits mention among the league's greats.
He doesn't care, either. He'll leave those conversations for others to have. But he put an end to the discussion of who is the best right now.
''There's no denying what he was able to accomplish this series,'' a very classy Curry said after Game 7. ''He played pretty great basketball.''
James is the quintessential American success story. He bucked overwhelming after odds by rising above his impoverished upbringing in Akron, Ohio. He's a global icon who's earned roughly $175 million in NBA salary, probably that much if not a great deal more from his Nike sponsorship deal alone, has a blossoming entertainment studio and is easily one of the most recognizable faces on the planet.
He's on pace to be a billionaire someday like his good pal Warren Buffett, who James can chat up basically any time he wants.
And now he can do whatever he wants for as long as he wants to play this game. He owes no one anything anymore. Stay in Cleveland, return to Miami, go anywhere else in the NBA; it's all up to him now.
For the first time in 13 years, LeBron James is free of burden.
With that weight lifted, it's scary to think his best might be yet to come.
---
Tim Reynolds is a national basketball writer for The Associated Press. Write to him at treynolds(at)ap.org
---
---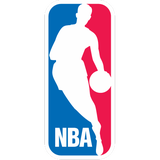 Get more from National Basketball Association
Follow your favorites to get information about games, news and more
---