Cleveland Cavaliers
Cleveland Cavaliers
LeBron, Cavs force Game 7 with wire-to-wire win over Warriors
Published
Jun. 16, 2016 11:28 p.m. ET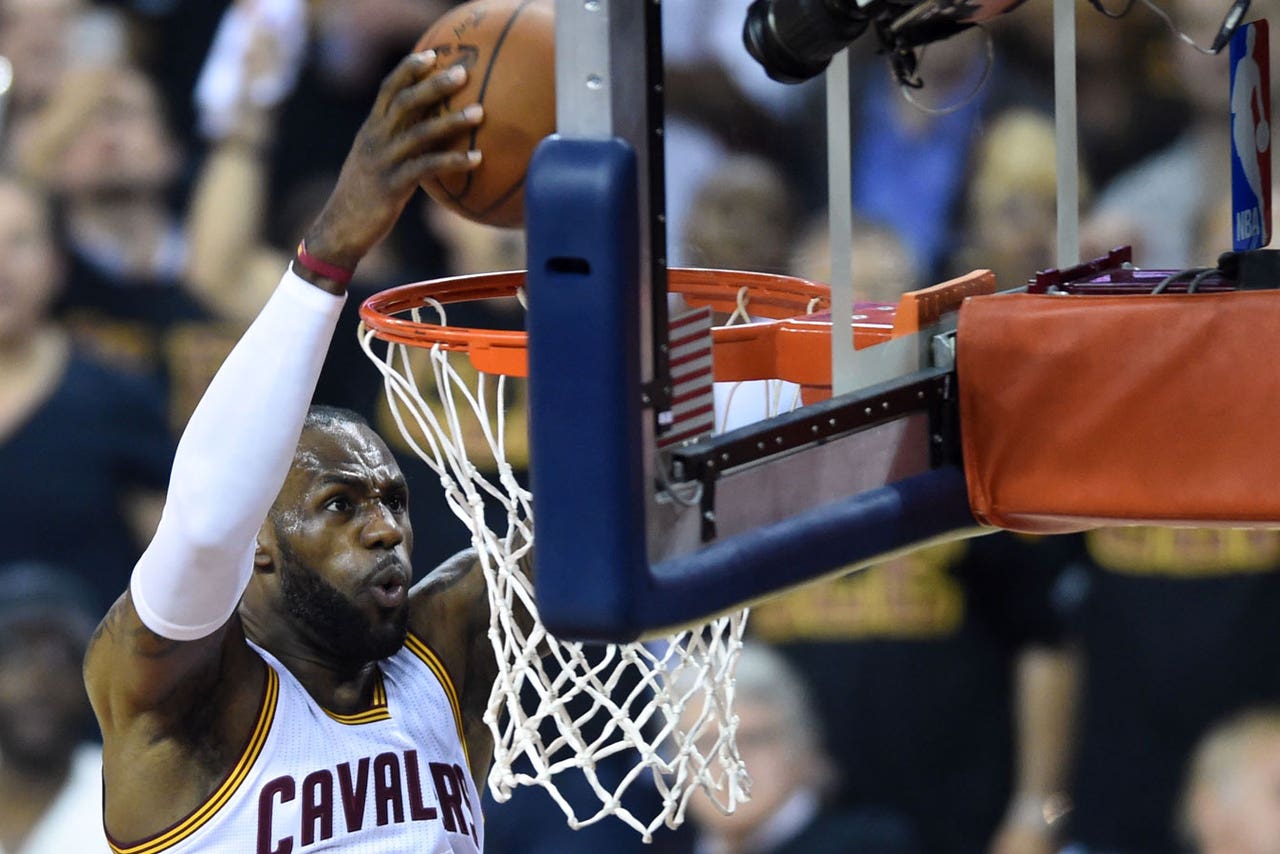 CLEVELAND —€" LeBron James scored 41 points, Kyrie Irving added 23 and the Cleveland Cavaliers sent the NBA Finals packing for California by beating the rattled Golden State Warriors 115-101 on Thursday night to even this unpredictable series and force a decisive Game 7.
James delivered another epic performance in an elimination game and the Cavs saved their season for the second time in four days and are headed back to Oakland's Oracle Arena for Sunday's climactic game on the brink of history.
One more win and they'll become the first team to overcome a 3-1 deficit in the NBA Finals, and more importantly, give title-starved Cleveland its first major sports championship since Dec. 27, 1964.
"I want to win for sure," James said. "But I want to give everything I've got and we'll see what happens. We forced a Game 7. It's going to be a fun one."
The Warriors never imagined being in this spot. The defending champions, who powered their way to a record 73 wins in the regular season, won the first two games by 48 combined points. But MVP Stephen Curry and Co. have lost their touch, their poise and are in danger of their historic season — and a second title — vanish.
Curry was ejected from Game 6 with 4:22 left after he was called for his sixth personal foul, cursed at an official and fired his mouthpiece into the front row, striking a fan. Curry finished with 30 points, Klay Thompson had 25 and Draymond Green, back from a one-game suspension, had 10 rebounds.
On Wednesday, James called Game 7, "the two best words ever."
He'll live them once more, thanks to his spell-binding effort — he had a hand in 27 consecutive points in the second half — and put away the Warriors after they closed a 24-point deficit to seven in the final period. James scored 14 points in the fourth before checking out to a thunderous ovation in the final minutes as Cleveland fans chanted "Cavs in 7!" and "See you Sunday!"
"At the end of the day I'm going to give my teammates everything I got," James said. "I'm going to give my coaching staff all I've got. And I'll be satisfied with the results."
In typical Cleveland fashion, there were some heart palpitations in the fourth. The Cavs built a 24-point lead in the third, and when J.R. Smith blindly dropped a lob pass to a trailing James for a dunk, Quicken Loans shook with noise and thousands of fans packing a plaza outside the building began thinking about where they might watch Game 7.
The Warriors, though, weren't done. On the anniversary of their title last season, Thompson made a pair of 3-pointers as Golden State, playing without injured center Andrew Bogut, closed the third quarter with a 25-10 run to pull within 80-71 entering the final 12 minutes.
But James, as he did while winning two titles in Miami, made sure those belonged to him and extended Cleveland's dream season.
Before taking the floor, James huddled his teammates in prayer the way he does before every game outside the locker room. He then offered some final words.
"Every possession counts. Every possession matters," he said. "No breakdowns."
The only things broken early on were the Warriors, who couldn't make an outside shot and were sloppy in the first quarter, when they fell behind by 22 while Curry sat on the bench with two fouls.
Down by 20 at the end of the period, coach Steve Kerr told sideline reporter Craig Sager, working his first finals: "Am I worried? 31-11? We got this."
The Warriors didn't get it, though, and now have to fight off a Cleveland team rolling like never before.
TIP-INS
Warriors: Kerr started Andre Iguodala for Bogut but he was coy about his choice, joking before the game about his decision being posted on the arena's scoreboard. "I told the person operating the Jumbotron to pick our starting lineup and that's what I'm going to go with," he cracked. ... Green and Thompson played in their 103rd game this season, the most in the NBA. That was also the highest total in the league a year ago, with Harrison Barnes getting to 103. ... Iguodala's start was his third of these playoffs. It was his first instance of consecutive starts this season. ... Kerr is one of 26 players in league history to win five titles as a player. He famously made the title-clinching shot for Chicago in the 1997 finals. ... Bogut's injury will take 6-to-8 weeks to heal, essentially knocking him out of playing for Australia in the Rio Olympics. "We'll re-evaluate it in a month," he said. "If I can get back on the court, we'll see. But as of now it's not looking good."
Cavaliers: Seldom-used reserve G Dahntay Jones came off the bench in the last two minutes of the first and scored 5 points. ... James (198) passed Manu Ginobili (197) for ninth place in career postseason games. ... It was the Cavaliers' 51st and final home game of the season, matching the franchise record also reached in the finals years of 2007 and 2015. ... Power couple Beyonce and Jay-Z sat in the front row across from Cleveland's bench.
---
---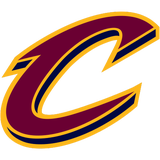 Get more from Cleveland Cavaliers
Follow your favorites to get information about games, news and more
---