National Basketball Association
National Basketball Association
LeBron can't change his story
Published
Jun. 11, 2012 1:00 a.m. ET

On the eve of the Finals between these unfortunately named franchises, the Thunder and the Heat, I implore you to read (or re-read, as the case may be) "The Whore of Akron" by Scott Raab.
If the narrative for this NBA Finals has yet to be written, the identity of its central protagonist has been certain for quite some time. That'd be the aforementioned whore of the title, otherwise known as LeBron James.
There is, of course, a plague of suddenly reconstructed thinking on the subject of James. A zeppelin could fly from the hot air generated analyzing his expression in Game 6 against the Celtics. By any standard, James was brilliant that night, what with 45 points and 15 rebounds in an elimination game on the road. But the expectation of multiple championships — his, mind you, not yours or mine — is merely commensurate with his ability. Until further notice, then, LeBron James will remain the greatest and most unfulfilled talent of his generation.
The hype you now hear is endemic to sports, the inevitable confusion between victory and virtue, redemption and ruin. Raab's book, crazy as it is, is a cure for this kind of thinking, or, as the case may be, non-thinking. Actually, certain women aside, I don't recall loving anything quite so crazy. And when the series is over, and the Thunder have won in seven games, I'll put the "Whore" on a shelf that includes "Billy Bathgate," James Salters' "A Sport and a Pastime" and Shakespeare's "Henry IV, Part One," works with no connection but obvious greatness and my own deepest affections.
A confession: I did not read Raab's book upon publication last November for fear that it would arouse feelings of great envy. Turns out I was right. But the degree of my correctness (surprising even to me) is reason enough to heed my prediction.
The Thunder will win because their (a pronoun I use advisedly) Big Three is bigger than the Heat's. OKC has better supporting players, too.
More than that, politics and perception run against Miami. You know all about The Decision and the debacle that followed. The Heat will be seen, with ample justification, as a team of established superstars who came together to win championships by pooling their risk. Self-aggrandizement is fine, but it shouldn't be a collective endeavor. If James, Dwyane Wade and Chris Bosh took less than max money, it was only to stack the deck.
On the other hand, and also with ample justification, the Thunder will be seen as preternaturally unselfish. James Harden is 22, a shooting guard who doesn't need to shoot, much less start. Kevin Durant and Russell Westbrook are 23. Still, they recognized an authentic championship opportunity, and re-upped with the league's smallest-market team without inflicting themselves on the public. Not even a world tour. The comparison doesn't flatter the Heat.
But back to what's important: the book and my amply-justified envy. "Whore" is really about sportswriting, something else I've failed to write well about (I remember each attempt, though: a stillborn novel and a spiked magazine piece). By sportswriting, I mean the battered fan in each of us who types hurriedly in press rooms, and the distance between us and them, the sportswriter and the superstar.
I wouldn't disparage Raab's occupation (he's not really a sportswriter) any more than his ethnicity (as it happens, we both belong to the diminished ranks of Angry Jews). But never has the chasm between Us and Them been so clearly defined. On one side is LeBron James — aka King James and The Chosen One — who's built like a Michelangelo and, based on all empirical evidence, the greatest athlete in team sports.
On the other is Scott Raab. Sportswriters are dismissed as haters, sure, but rarely has such hating been so righteous or unsparing. Raab is more merciful to James than himself, and his struggles with age, weight, sobriety and sanity. He's my hero.
"Whore" is an unlikely book for a happy ending. But its author seems ennobled by the love of his wife and son, and some spectacular sentences. He writes of James as "no more than the ill-schooled doofus who saw 'Gladiator' and thought it was the greatest movie ever made." He notes the tats adorning each of James' biceps: "WHAT WE DO IN LIFE" and "ECHOES IN ETERNITY."
There it is, the real price of sportswriting, the true horror of bearing witness, the dirtiest secret in the business, the banality of superstardom.
With my heart and my head: Thunder in seven.
---
---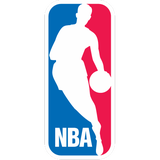 Get more from National Basketball Association
Follow your favorites to get information about games, news and more
---