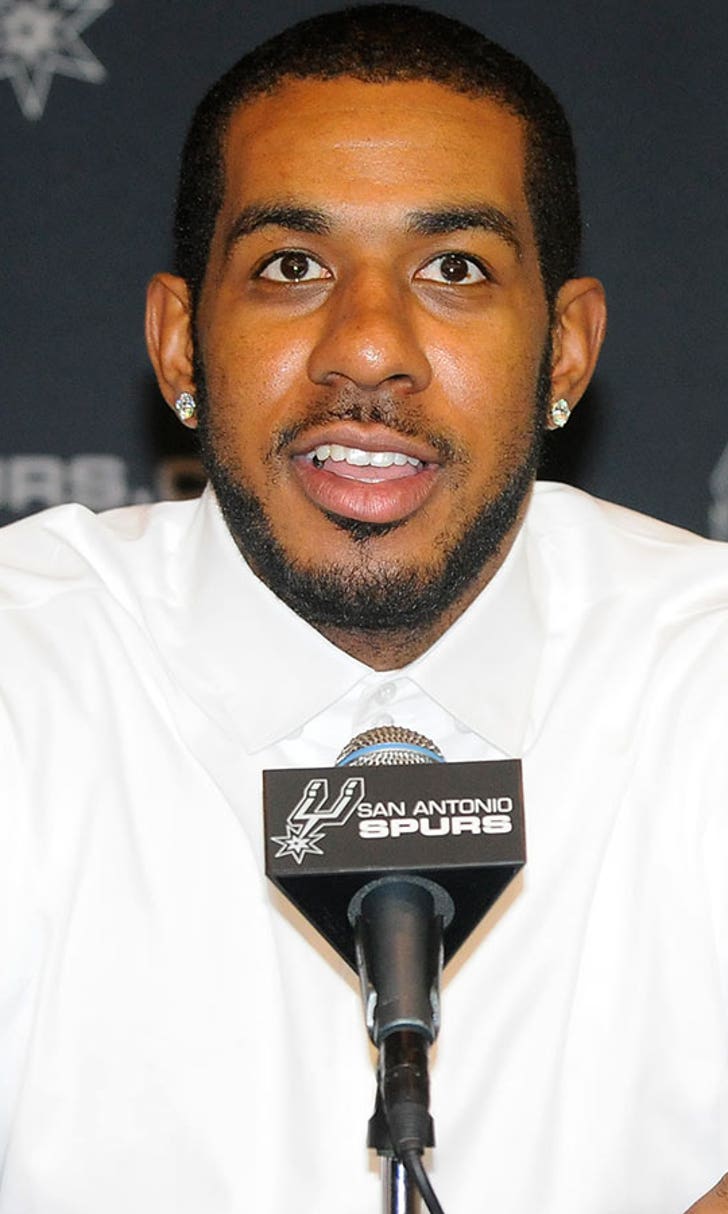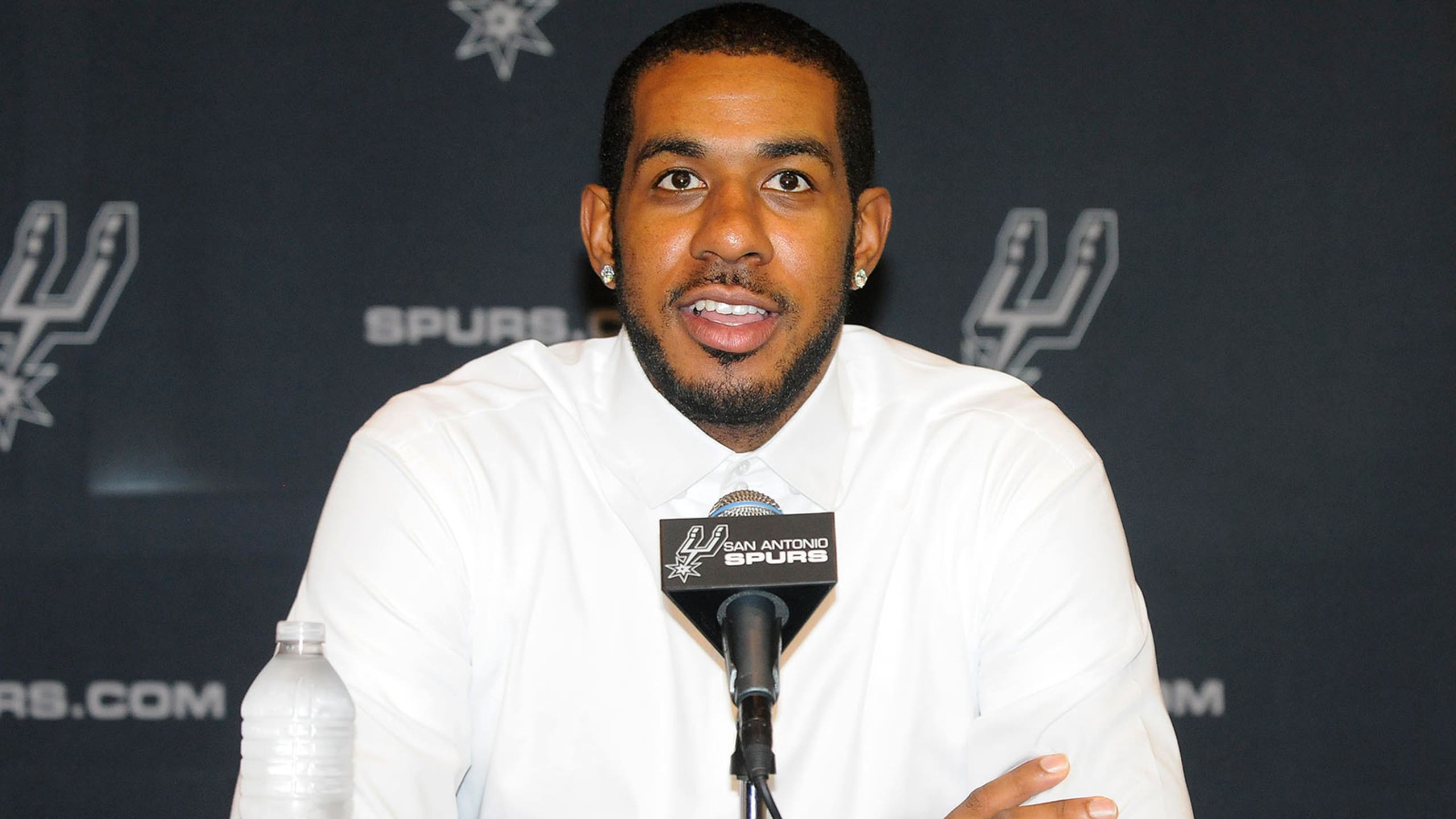 LaMarcus Aldridge looks right at home beside Spurs' Big 3
BY foxsports • October 13, 2015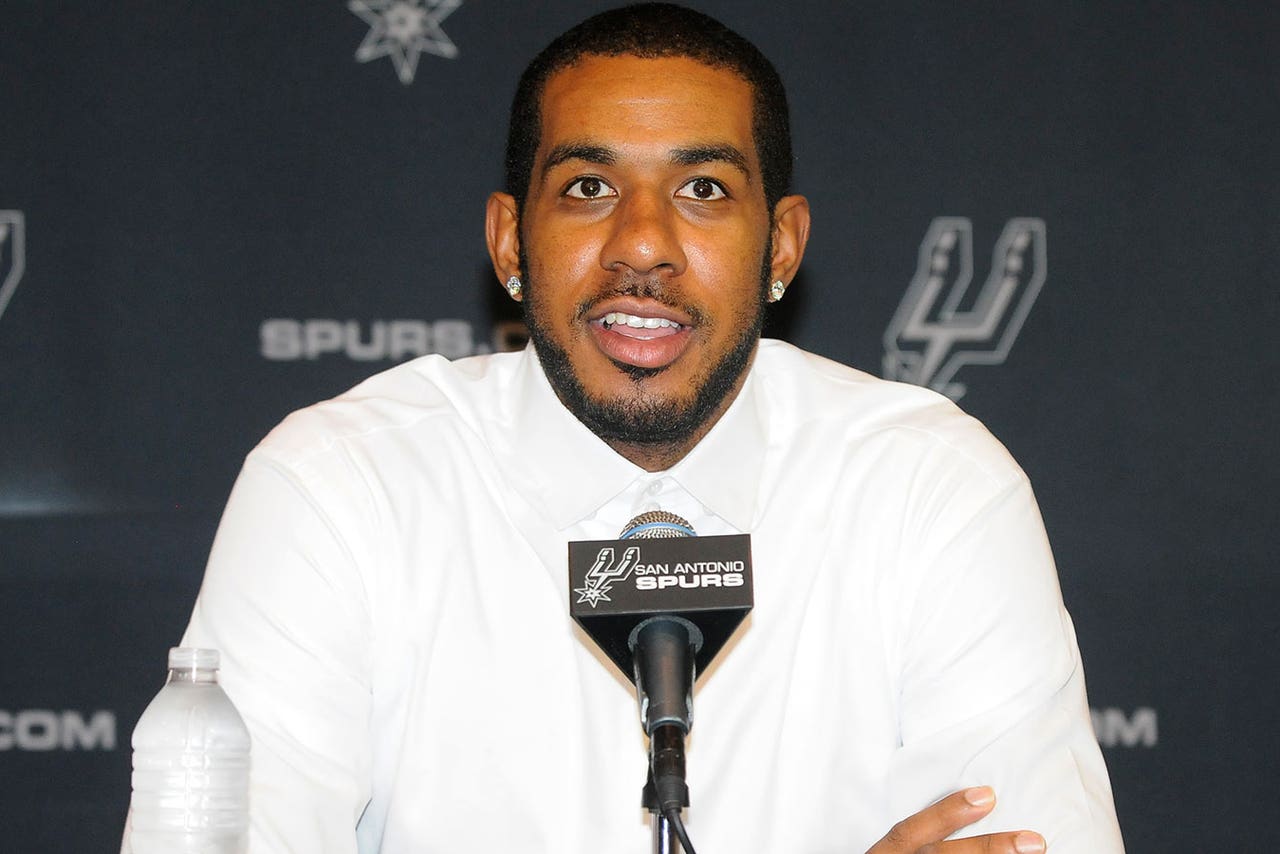 The San Antonio Spurs won the offseason. Don't believe anyone who tells you different. But, still, there are no sure things in professional sports, and an iso-happy LaMarcus Aldridge's fit in an unselfish system has the potential to self combust. 
But that potential shrunk even smaller last night, when Aldridge first took the floor in Miami beside Tim Duncan, Tony Parker and Manu Ginobili. It was a rousing success, and should really scare the rest of the league.
Here's what the San Antonio Express-News' Dan McCarney wrote about the performance:
Those first three quarters were encouraging indeed as the Spurs welcomed Tim Duncan, Tony Parker and Manu Ginobili back into the fold after they were held out of last week's opener. That was especially the case with Aldridge and Duncan, who paired seamlessly in their first game together. Aldridge shot 7 for 12, including several of his trademark pick-and-pop jumpers, while Duncan converted all seven attempts en route to 14 points. Kawhi Leonard, the third member of what could be the best frontcourt in basketball, chipped in 14 points as well.
Aldridge played within San Antonio's offense and it was magical. He hesitated a few times when the Heat inexplicably left him wide open, but almost always looked for the open man before firing it up at the rim. 
It was a gorgeous show, albeit one preseason game. But the Spurs already look like the team to beat.
---
---