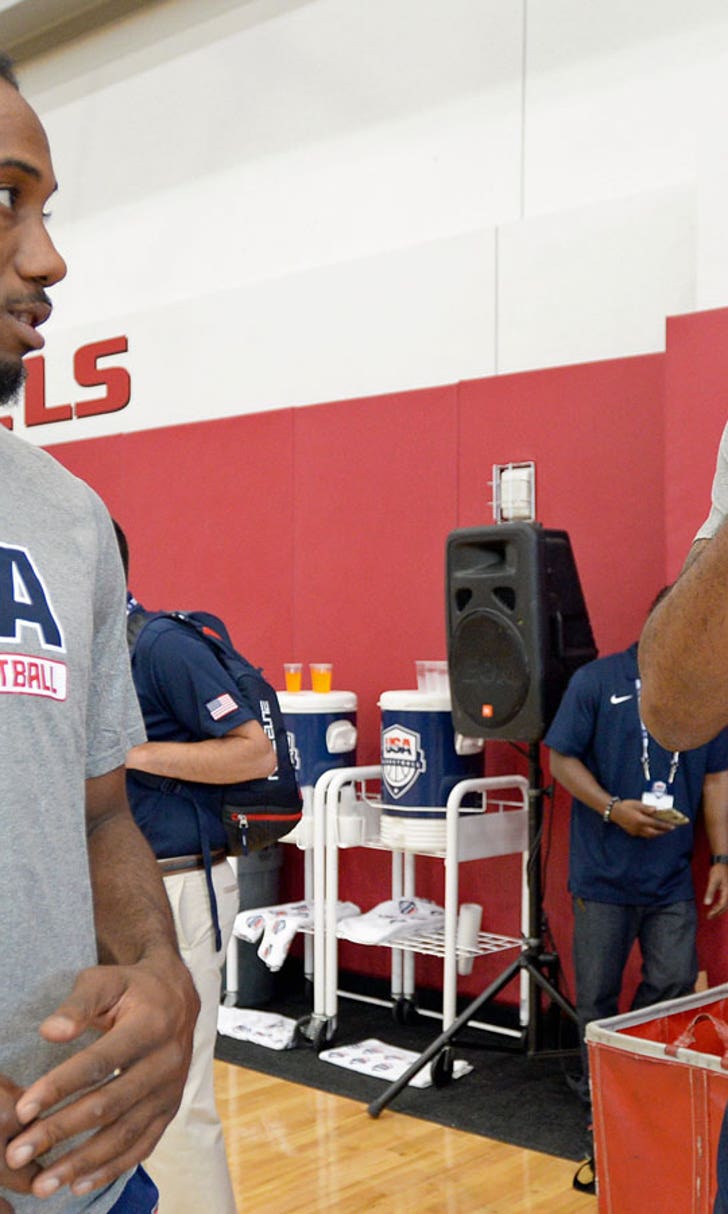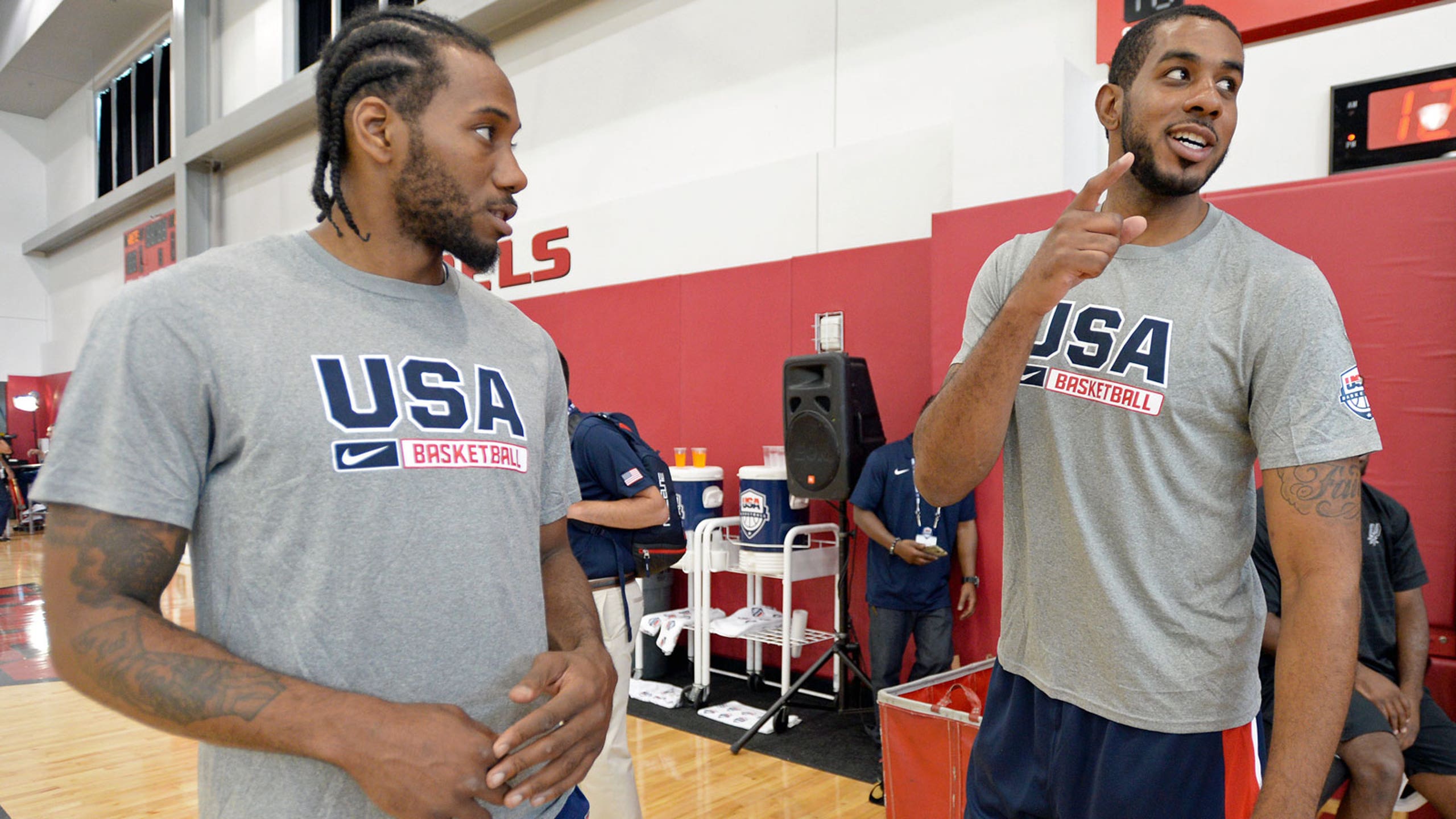 LaMarcus Aldridge admits that Spurs are Kawhi Leonard's team
BY foxsports • January 29, 2016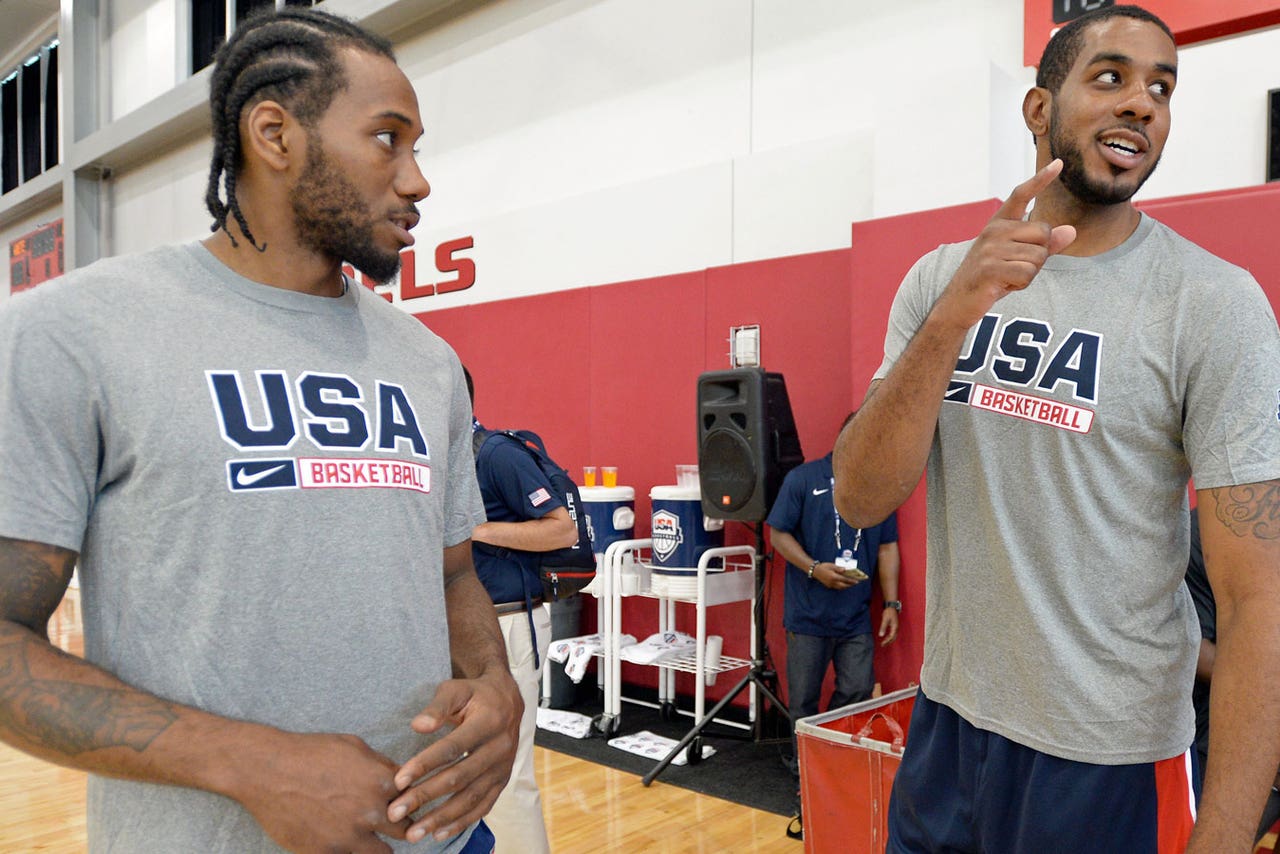 The San Antonio Spurs have never really belonged to any one player. Sure, Tim Duncan was their best option for over a decade, but he was always more than willing to take a backseat for teammates capable of stepping up and helping the team win. 
Today, Duncan, Tony Parker and Manu Ginobili are too old to carry the Spurs to a championship, but thankfully they have Kawhi Leonard and LaMarcus Aldridge to lean on.
Aldridge and Leonard both made the All-Star team this season, but if you ask the 30-year-old newcomer whose team it is, he won't hesitate to defer (via San Antonio Express-News):
"I don't see myself being that guy here," Aldridge said. "This is more Kawhi's team, and we all fit in around him and try to make his life a little easier. If I was trying to be that guy still, I should have not come. I'm OK trying to help Kawhi be great every night."
Leonard might be the second or third best player in the world. He leads the Spurs in points, minutes and steals, and is six years younger than Aldridge -- so there's really no chance of them ever swapping roles. 
Even though Aldridge is 100 percent accurate with his assessment of San Antonio's pecking order, it's still interesting to hear him say these things in public. 
One of the reasons Aldridge left the Portland Trail Blazers over the summer was he felt overshadowed by Damian Lillard. So ... he went to San Antonio to be overshadowed by Leonard?
The move is obviously not that simple, but may speak to Aldridge's (correct) belief that Kawhi is a truly special, generational superstar, while Leonard is a pretty good point guard who can shoot 3s and film commercials. 
Either way, Aldridge made the right decision to sign with the Spurs. They're playing fantastic basketball, and have as good a shot at the championship as ever before.
---
---