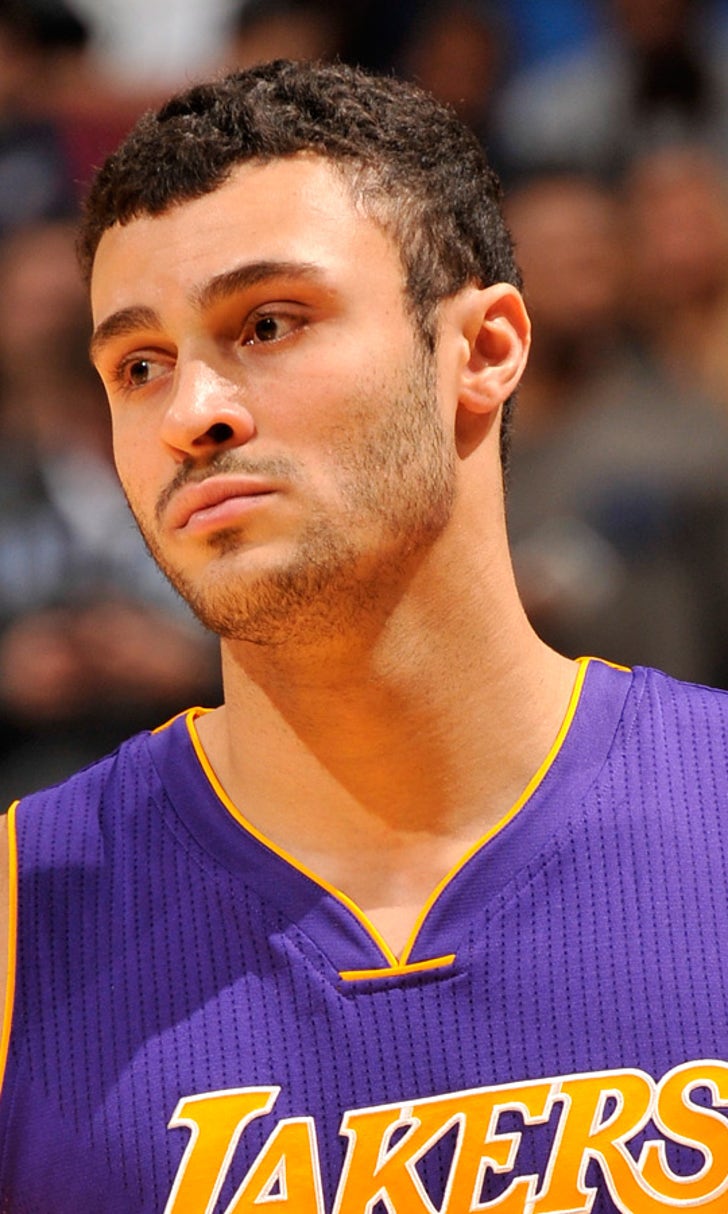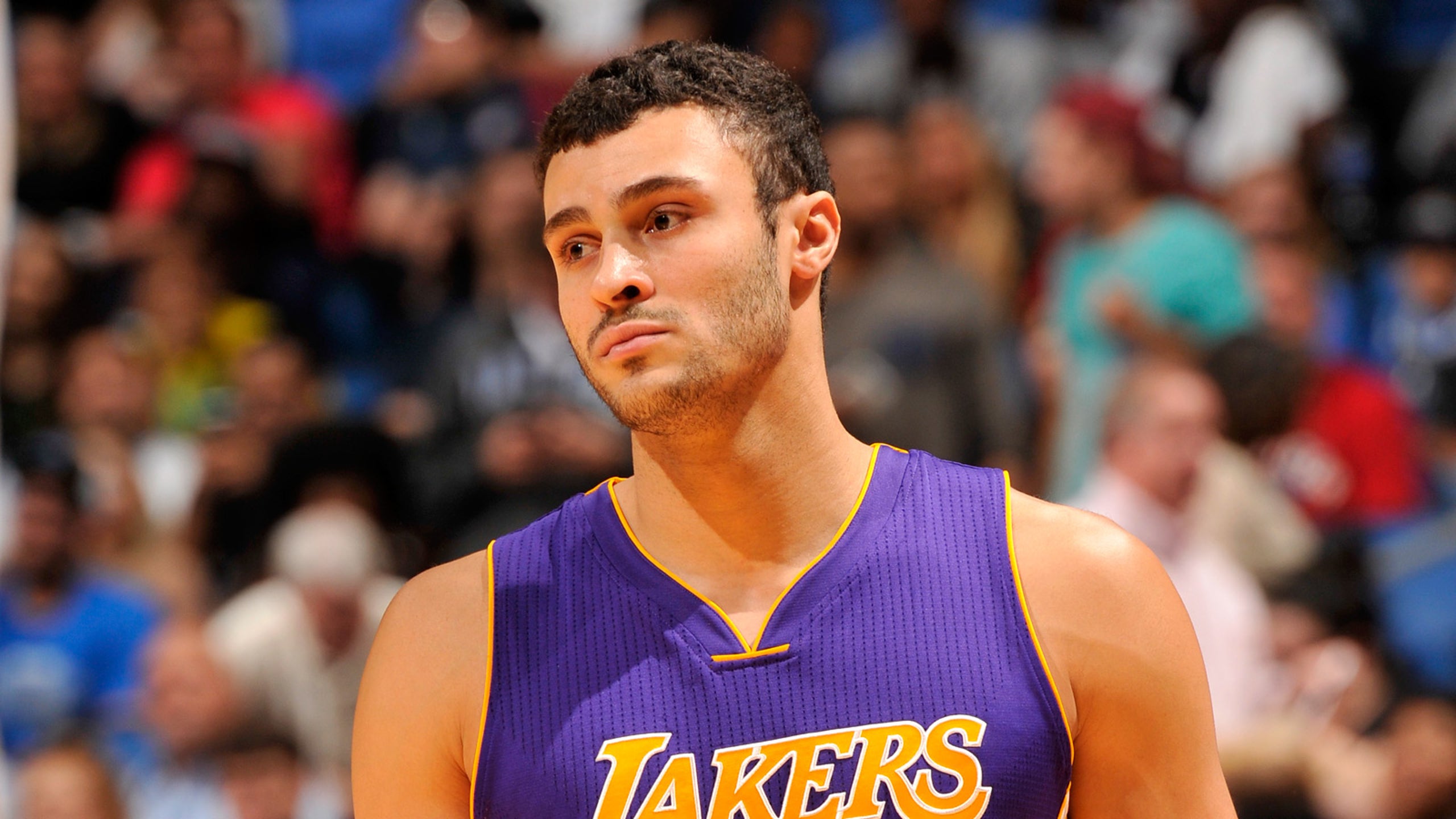 Lakers shut down Larry Nance Jr. until after All-Star break
BY Jovan Buha • February 2, 2016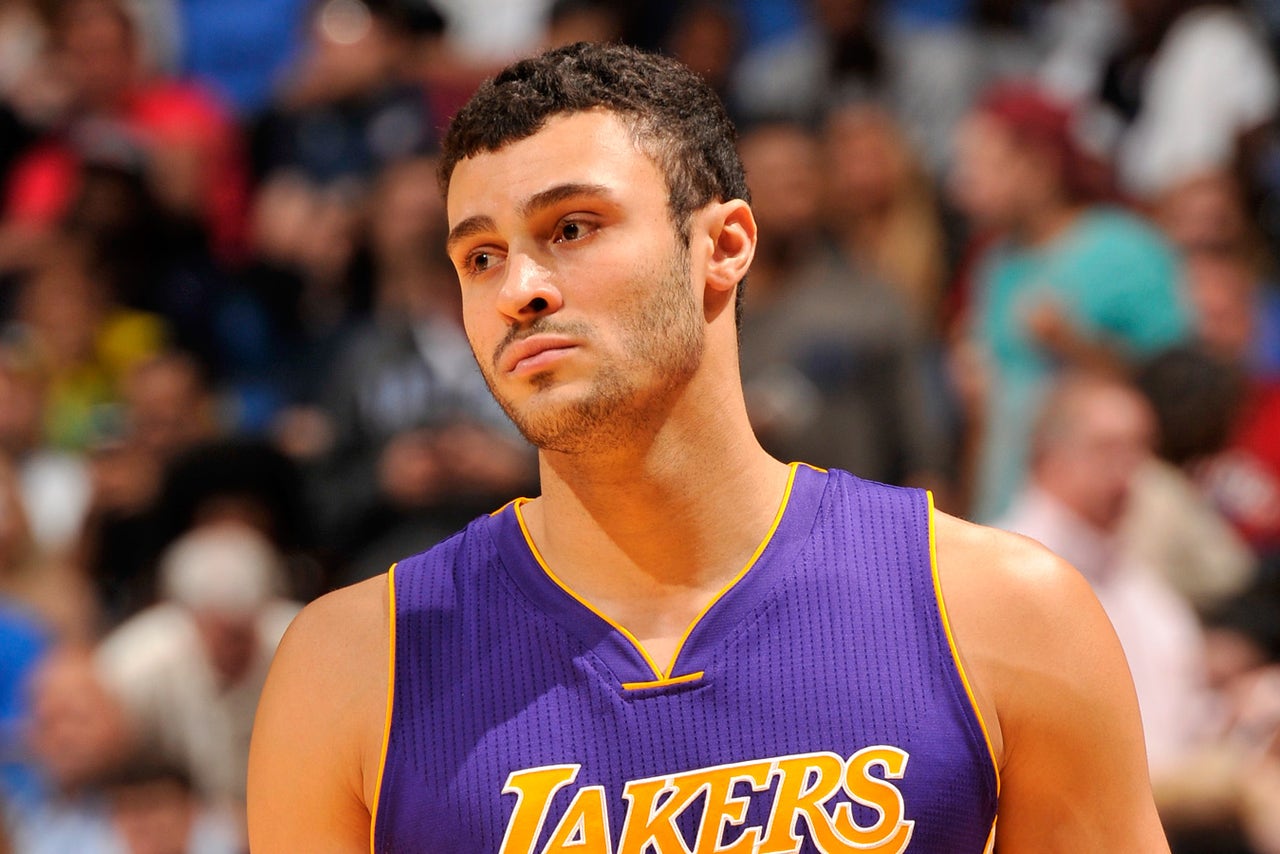 The Los Angeles Lakers are shutting down rookie forward Larry Nance Jr. until after the All-Star break because of continued soreness in his right knee, according to the Los Angeles Daily News.
That means Nance Jr. will miss the Lakers' next five games before the All-Star break begins on Feb. 12, though he could be out longer, according to head coach Byron Scott:
"We're trying to get him not only pain free. We're trying to get that knee back strong again," Scott said. "It might take 15, 16 days or it might take three weeks. But whatever it takes, we're going to wait until he's back healthy."
After missing four games because of the injury, Nance Jr. returned last week and played in the Lakers' next three games before the injury flared up again and he was forced to sit out Sunday's loss to the Charlotte Hornets. 
Nance Jr. claims some of the pain in his knee stems back to when he tore his ACL during his junior season at the University of Wyoming, which certainly isn't a good sign long-term. He has put off addressing the injury because he wanted to play in his senior season, prepare for the NBA Draft and then earn minutes as a rookie.
Second-year forward Julius Randle has stepped up in Nance Jr.'s absence, getting his starting spot back (he's started the past eight games) and averaging 13.0 points and 11.3 rebounds per game. Given Scott's results-based coaching decisions, it'll be interesting to see if Nance Jr. is given his starting spot back once he returns, or if he'll have to earn it from Randle.
The backup big men portion of the Lakers' bench has been up and down, though, and Scott said he isn't sure if he's going to give more minutes to Brandon Bass, Tarik Black or Ryan Kelly:
"I don't know if you can replace Larry because he does a lot of little things that really don't show up on the stat sheet," Scott said. "We address the way we run our offense and how casual we are running it and how we don't set screens for one another and, again, those are all things that we can control. But the energy thing, that's that person, whoever that may be. That's not a team thing. That's an individual thing."
Nance Jr. is averaging 5.8 points on 54.1 percent shooting and 5.0 rebounds in 20.3 minutes per game.
The Lakers are currently amid a 10-game losing streak, which ties the team record for the worst stretch in franchise history. Nance Jr.'s injury certainly won't help matters.
Jovan Buha covers the NBA for FOX Sports. Follow him on Twitter at @jovanbuha.
---
---