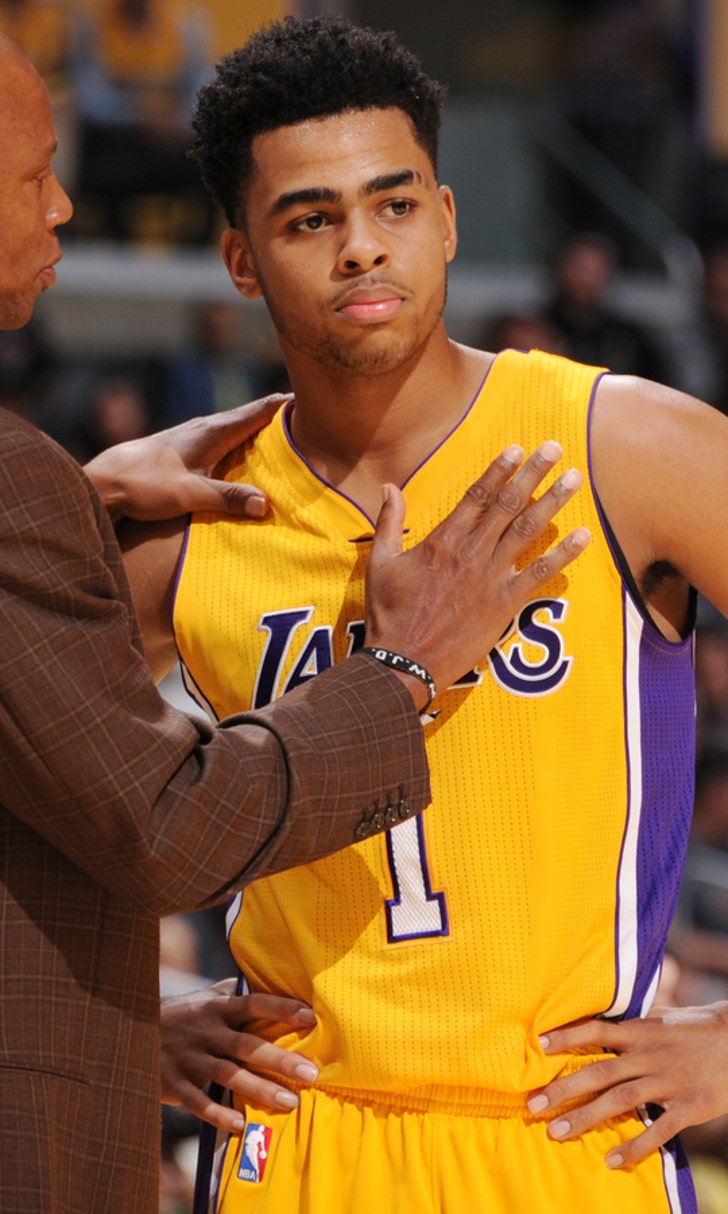 Lakers' Scott should back off and ease up on the youngsters
BY Jeff Caplan • January 28, 2016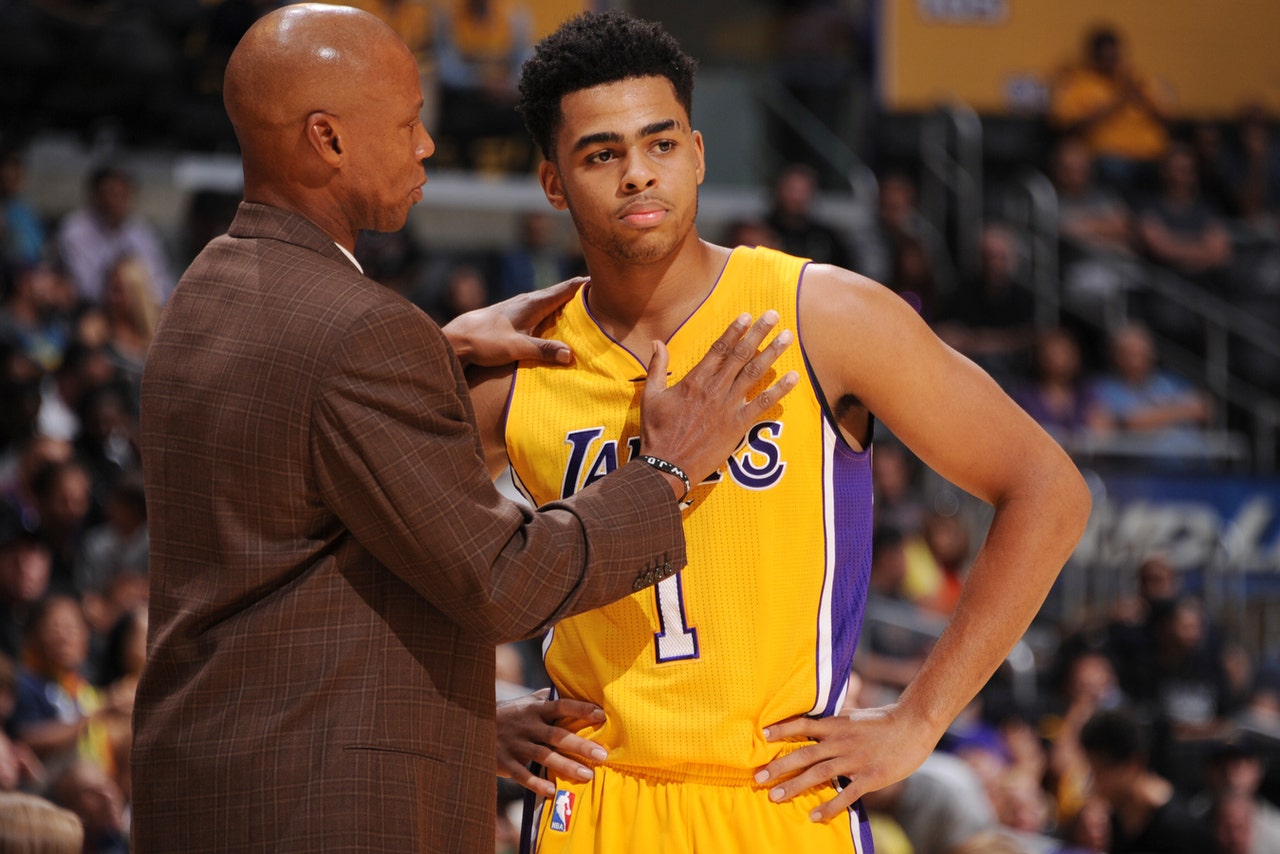 D'Angelo Russell was in the seventh grade when Byron Scott last coached in a playoff game, leading Chris Paul and the New Orleans Hornets. Russell was in kindergarten when Scott coached Jason Kidd and the New Jersey Nets to consecutive NBA Finals.
Scott's newest point guard turns 20 next month, which means Russell has no recollection of Scott's days with Magic Johnson and the Showtime Lakers. Scott is old enough to be Russell's dad. That's not unusual in the coach-player dynamic, only early on his relationship with L.A.'s critically important No. 2 overall pick, Scott decided to take on the father role, the demanding, task-master type -- you know, hard-driving, overbearing, harshly critical -- who ultimately drives his son to loathe him.
Maybe in a season or two or five, Russell will look back on his head coach's machinations and realize Scott only did it because he loves him. Or maybe he won't.
Nevertheless, the 56-year-old Scott stubbornly sticks to his tough-love coaching manual, even as recently as Tuesday with a late-game benching of Russell followed by another backing of the team bus over the youngster with the media.
More than halfway through the season and with just nine wins on the Lakers' ledger, it is fair, even essential, to ask: At what cost?
Scott's head games with Russell started during Summer League when he offered, "Let's make this very clear, Russell is not Magic Johnson." And it's not just with Russell, but Julius Randle, too. Scott's old-school act has become a charade. Accompanied by Kobe Bryant and his joyless retirement tour, it feels like these two old souls are hell-bent on teaching the kids how they did things back in the day, to the detriment of the present-day product. 
Scott won't quit the Bob Knight school of break-em-down-and-build-em-up coaching even as he continues to alienate the players he will need once Kobe's gone. And Scott won't have to change. Lakers general manager Mitch Kupchak, a Scott teammate in L.A. for three seasons in the mid-1980s, is fine with the coach's abrasive tactics, telling the Los Angeles Times:
Kupchak added:
The Lakers have no choice but to play the kids. There's nobody else to play. Kupchak has put together another mishmash roster in Kobe's final, salary-cap draining season, and the kids have to grow up fast if the Lakers are going to have any semblance of a developing core to attract that next great free-agent hope.
But there's also something of a cruel irony at work here regarding Scott and the trajectory of his coaching career. He built up New Orleans into a playoff team with a young core of Paul, Tyson Chandler and David West. In 2007-08 he was the NBA's coach of the year, and took that team to seven games against the defending-champion Spurs in the second round, only to lose the decisive game at home. The next season, the Hornets lost in five games in the first round. After a 3-6 start in 2009-10, Scott was fired.
That summer, the summer of LeBron James' "The Decision," the Cleveland Cavaliers hired Scott. He accepted the job before James' shocking decision to take his talents to South Beach. Most figured he would stay in Cleveland. Upon his hiring, Scott said: "I am anxious to get going and to build on the success the Cavaliers have experienced in recent years.''
But the key to that success fled. Scott, believing he was about to coach the King, instead got a bunch of kids, including point guard Kyrie Irving. After three seasons and a 64-166 record, Scott was fired.
Four years later and interestingly with another LeBron decision looming, the Cavs hired David Blatt, who accepted the job not expecting to coach the King, but rather a bunch of kids. Shockingly, he got the King. A month later, the Lakers hired Scott. 
Blatt's now out of a job, and Scott, still stuck in his old ways, is also still stuck with a bunch of kids.
---
---