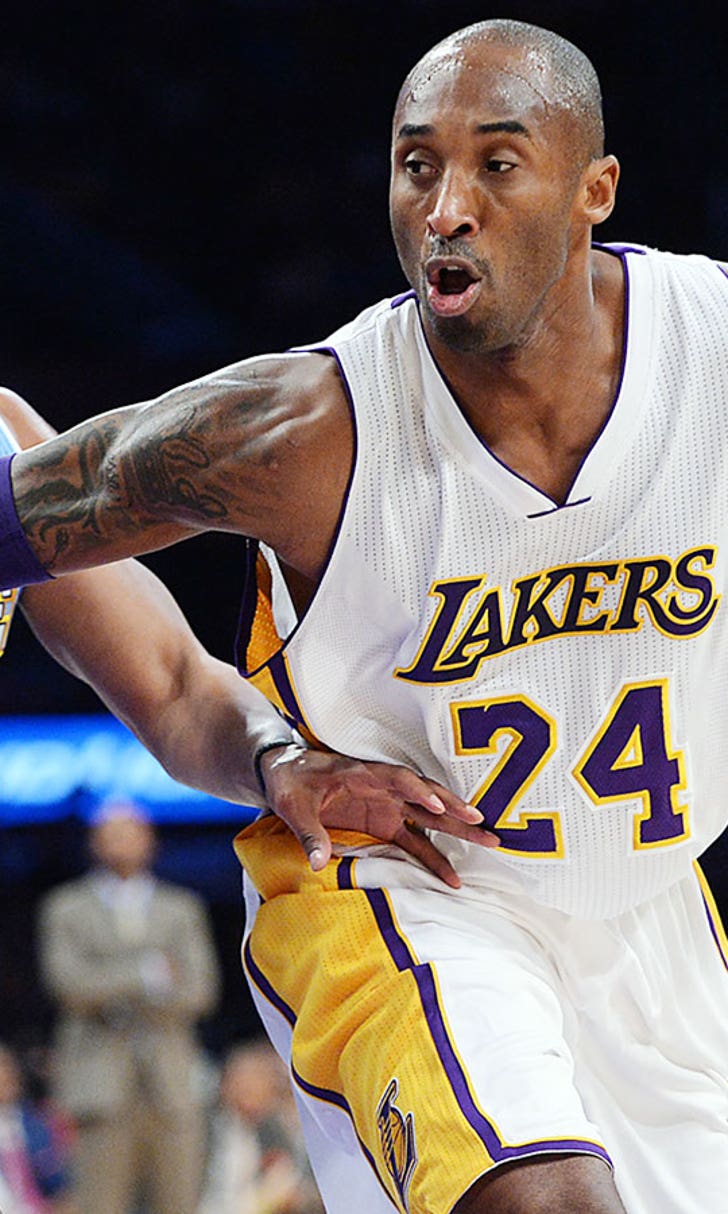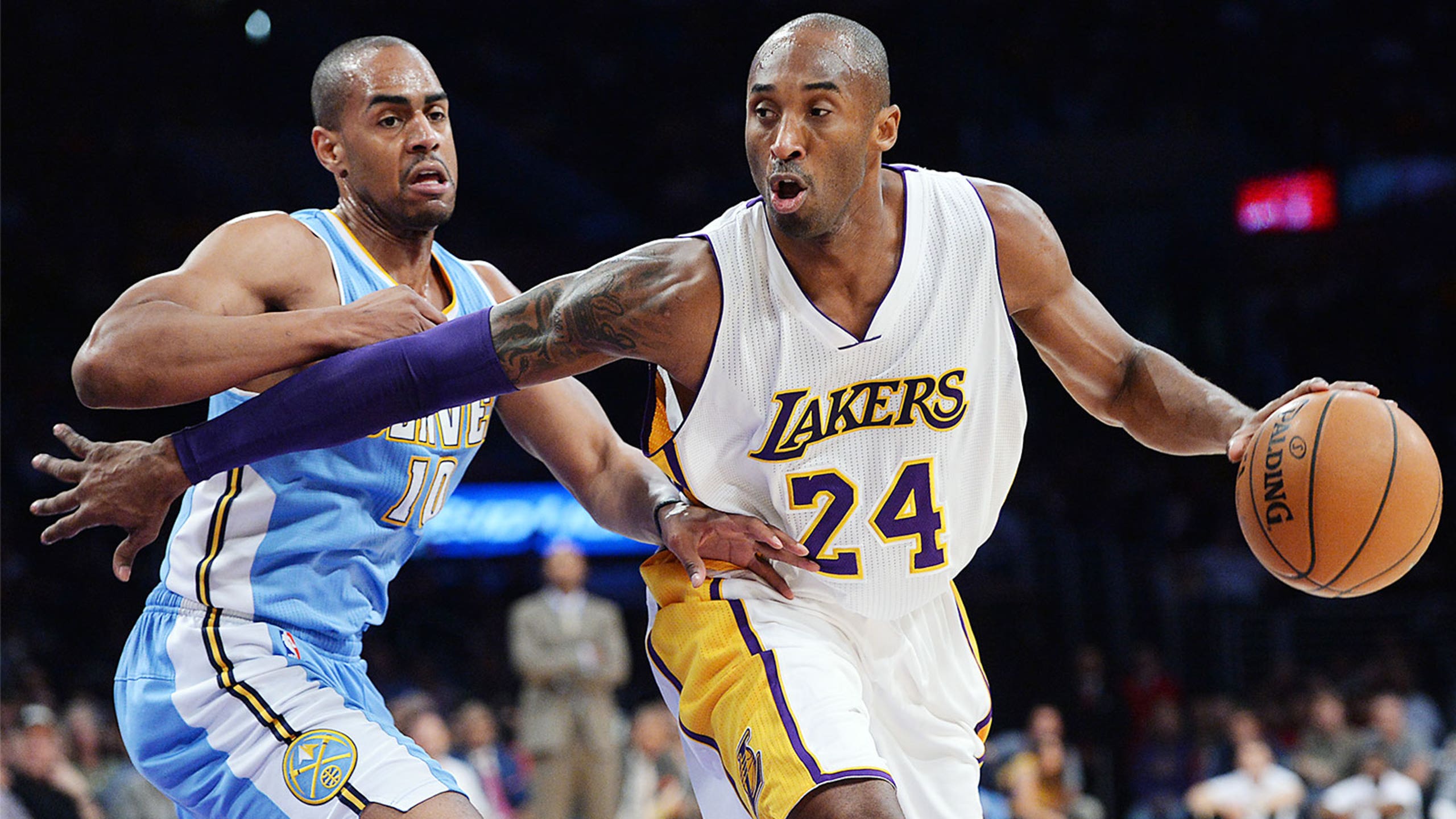 Lakers run out of gas in OT, fall to Nuggets for 7th straight time
BY foxsports • November 24, 2014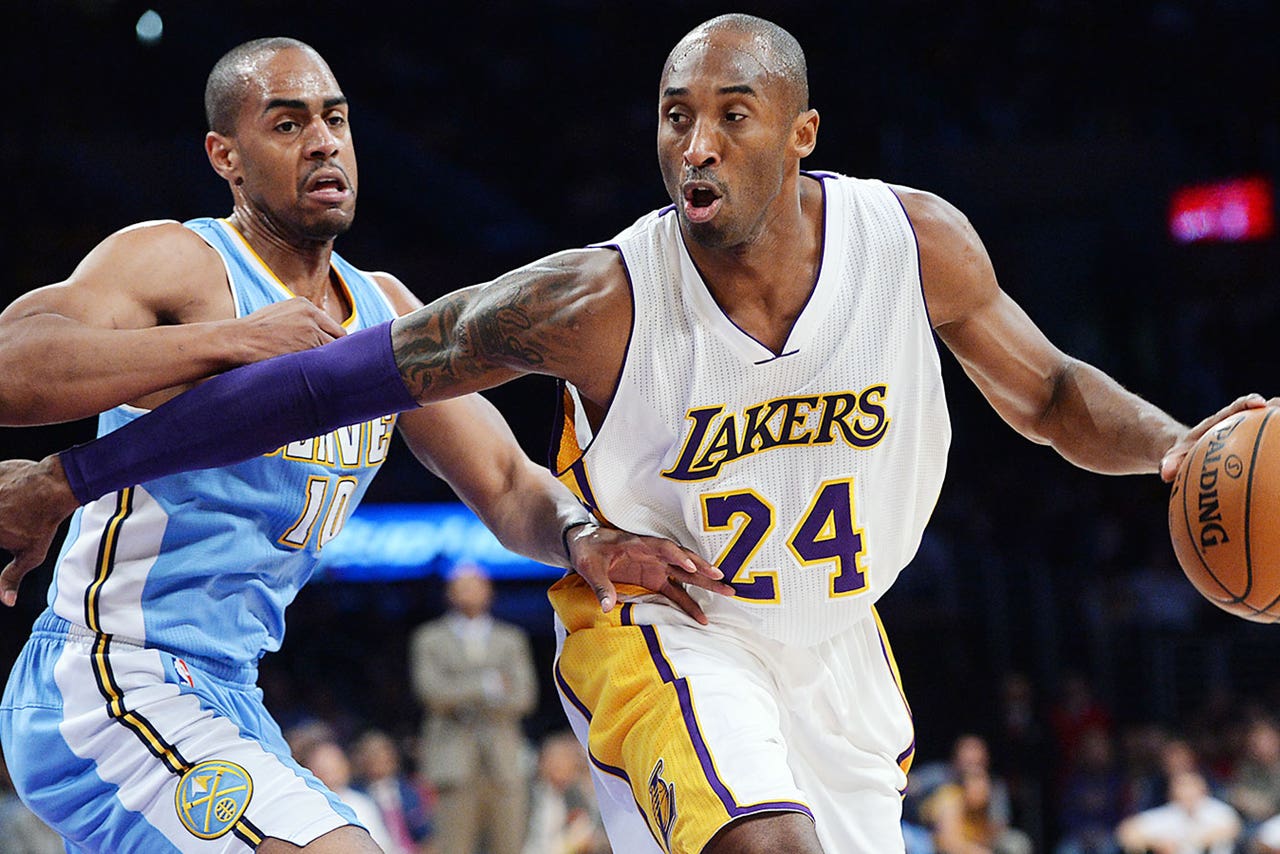 The Denver Nuggets are not only winning now, they're even doing it with defense.
Wilson Chandler scored 19 points, Ty Lawson had 18 points and 16 assists, and the Nuggets limited the Los Angeles Lakers to two field goals in the final 8:15 for a 101-94 overtime victory on Sunday night.
Arron Afflalo added 15 points for the Nuggets, who have won five of six following a 1-6 start that was capped by consecutive double-digit losses to Portland.
"Although we didn't start out the way we wanted to, we're starting to get it now -- especially on the defensive end, coach Brian Shaw said. "The guys are buying in, we're getting the results that we're looking for, and it's starting to be fun again."
The Lakers, coming off a 140-106 drubbing at Dallas, began a four-game homestand with their seventh straight loss to the Nuggets, despite 27 points from Kobe Bryant.
Bryant, a two-time scoring champion and the NBA's No. 4 career scorer, made only four of 14 shots after the third quarter and finished 10 for 24.
"Kobe's going to get his shots, he's going to get his attempts, and we know that," Shaw said. "We just wanted to make him work hard for everything that he gets, and work hard on the defensive end so that he doesn't just have a night off at that end and can spend all of his energy just on the offensive side."
The losing streak against Denver matches the Lakers' longest against any club since an eight-game drought against Portland from Feb. 18, 1993, through Jan. 9, 1995. The franchise record for consecutive losses against one team is 19, against Boston from Nov. 6, 1957, through March 3, 1959.
Nuggets reserve Danilo Gallinari had 10 points, including a 3-pointer that gave Denver a 94-90 lead with 1:28 left in OT. Bryant responded with a short jumper 9 seconds later, but that was the Lakers' last basket in a game in which they finished at 37.1 percent from the field and Denver 37.8.
"To me, we kind of felt a little flat, but we had some spurts where we had high energy and got into transition and stuff like that," Bryant said. "We've been playing better as of late, outside of the Dallas game."
Carlos Boozer sat out because of a left shoulder strain and Ed Davis made his first start as a Laker at power forward. He had four points and five rebounds in 22 minutes before fouling out with 10:37 left in the game and the Los Angeles ahead 75-73.
"We shot 37 percent from the field and had only 11 points in the fourth quarter, and it's tough to win like that," Davis said. "We had our chances down the stretch and we didn't finish it off."
Wesley Johnson posterized Gallinari with a soaring slam dunk after a fast-break feed from Jeremy Lin and completed the three-point play to give the Lakers an 85-82 lead with 3:15 left in the fourth quarter. But they didn't make another field goal until overtime, when Lin hit a short jumper to give them an 88-86 lead with 4 minutes to play.
The Nuggets, who made 10 or more 3-pointers in each of their previous four games, missed their first 11 attempts from behind the arc against a defense that surrendered 18 against the Mavericks on Friday night
TIP-INS
Nuggets: Shaw, who spent the final four seasons of his playing career with the Lakers and helped them win three consecutive NBA titles, is 42-53 since taking the Nuggets job. Last season, Denver finished out of the playoff picture after qualifying for the postseason in 10 consecutive years. ... Reserve G Randy Foye played 11 scoreless minutes after missing two games with a bruised right knee. ... The Nuggets improved to 1-7 when trailing after three quarters.
Lakers: Bryant, who turned 36 on Aug. 23, came in averaging a league-best 26.7 points. The oldest scoring champion in NBA history was Michael Jordan, who was 35 years and 61 days old when he finished the 1997-98 campaign with a league-best 28.7 average in his final season with the Chicago Bulls.
SELECT COMPANY
The inductions of Shaquille O'Neal and Zelmo Beaty into the College Basketball Hall of Fame on Sunday at Kansas City made them the 14th and 15th members to have played for the Lakers. The others are: Jerry West, Kareem Abdul-Jabbar, Elgin Baylor, Wilt Chamberlain, Gail Goodrich, Magic Johnson, James Worthy, Bob McAdoo, George Mikan, Clyde Lovellette, Vern Mikkelsen, Slater Martin and Jim Pollard. 
---
---