National Basketball Association
National Basketball Association
Lakers' Phil Jackson prepares for last playoff run
Published
Apr. 16, 2011 12:24 a.m. ET

Phil Jackson showed up for the first day of his final NBA playoff run with the Los Angeles Lakers in a plaid shirt and khaki shorts, lightly leaning on a walking stick.
The most successful coach in league history looked a bit like a hiker, or maybe a shepherd - a role Jackson has filled with unparalleled skill over the past 22 years with the Bulls and Lakers. Inheriting two teams with enormous talent and no real success, he patiently nudged and directed them to greatness with his unique combination of basketball savvy and mental manipulation.
But the walking stick subtly underlined the 65-year-old former Knicks forward's nagging mobility problems, which are among several reasons he can't wait to retire this summer. The shepherd is leaving the flock, and he says there's nothing the Lakers can do about it.
''I'm looking forward to going through this thing and giving it every bit of energy I have left until it's over,'' Jackson said. ''My thoughts are about tomorrow, about practice.''
Jackson clearly has plenty of energy for the last task on his career to-do list, and his final team - dominant at times, incompetent at others - certainly has kept him busy. After nearly quitting last summer in the glow of his 11th NBA title, Jackson decided he owed Kobe Bryant, Derek Fisher and their teammates a chance to finish what they all started, returning to chase No. 12 and an unprecedented fourth threepeat.
''He made a decision, and it's not like we expect him to change his mind,'' said forward Pau Gasol, whose arrival in 2008 gave Jackson the tools necessary to build another championship club. ''He knows better than anybody that he likes to play mind games with everybody here. I'm not mad at him for that. I know he's here with us now.''
The process continues Sunday in the Lakers' playoff opener against New Orleans. Los Angeles is the No. 2 seed in the Western Conference after finishing with exactly the same record (57-25) it posted last year despite a roller-coaster season featuring everything from a 17-1 post-All-Star break run to a five-game losing streak that ended just last week.
Jackson won his 1,155th career regular-season game - fifth-most in NBA history - on Wednesday in Sacramento, the same day he was fined $75,000 by the NBA for discussing the potential league lockout's importance to his retirement decision. He never had a losing season or missed the playoffs while becoming the only coach in league history to win 70 percent of his games.
Yet for all his incredible success, Jackson realizes he's a tough act to emulate for assistant coach Brian Shaw or whoever replaces him. The triangle offense, the heavy psychological component of his coaching technique, his unique personal style - none of it has led to a coaching tree of assistants spreading his successful approach through the league.
Jackson, who titled his first autobiography ''Maverick,'' has little use for many of the spoils of his success.
''I don't know him,'' said Spurs coach Gregg Popovich, who has four titles of his own. ''I mean, we don't go out and have beers. But the incredible nature of what he's done, I don't think has really sunken in on people. What he's done is unbelievable to me. To win three in a row as many times in a row as he's done, we've tried 90 times and can't win a second one in a row. For him to do that with two different teams, it's just beyond my comprehension.''
Ring or no ring, Jackson insists he's done for good, finally retreating to Montana and leaving behind the life of constant air travel, endless media interviews and millionaire ego massage.
He'll walk away in typically idiosyncratic style, leaving a perennial contender with most of its key pieces still near their prime and an organization that adores him - and is run by his girlfriend, Lakers executive Jeanie Buss.
''This is a team that will probably stay intact with most of its players,'' Jackson said. ''I'm the one that's on his way to retirement, so it's very interesting. It's something that we have to acknowledge and go through, but it's not something that's, 'Win one for the Gipper, win one for Phil.'''
The Lakers don't want him to go, but they can't exactly say they didn't see it coming. Most of his players still hold out hope he'll have another change of heart, remembering Jackson wrote a book called ''The Last Season'' six seasons ago in 2004 - even while Jackson explicitly denies there's any chance he'll return.
''I've been around Phil long enough to have that same philosophy,'' Bryant said. ''Whatever happens, happens. ... It's just Phil. We've all been around him for so long.''
Yet Jackson apparently still isn't sure whether he handled the final manipulation of his career in the proper way. He acknowledges he's felt like ''a lame duck'' at times during the season, laughingly citing Ron Artest as being less receptive to his coaching - or his ''mind control,'' as Artest calls it.
''We'll digest this during the course of the playoffs, and yet it's imminent,'' Jackson said. ''It's the elephant in the living room or in the bedroom, depending upon where you want to put that elephant.''
---
---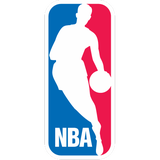 Get more from National Basketball Association
Follow your favorites to get information about games, news and more
---