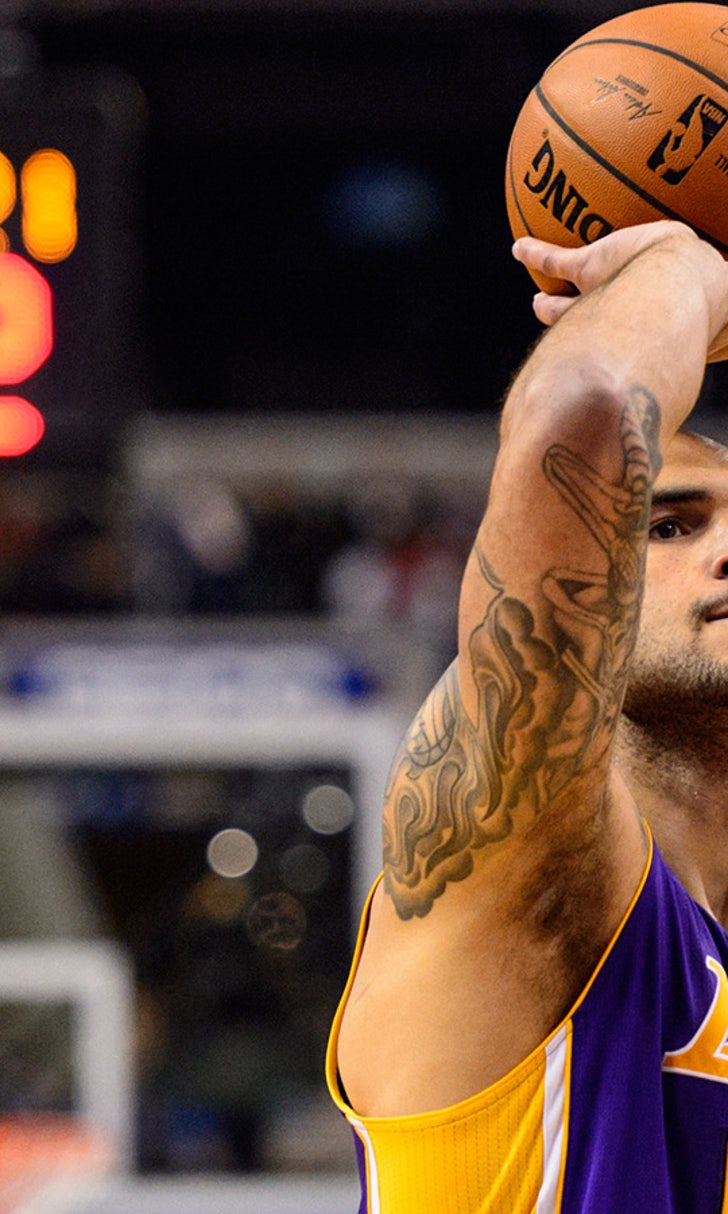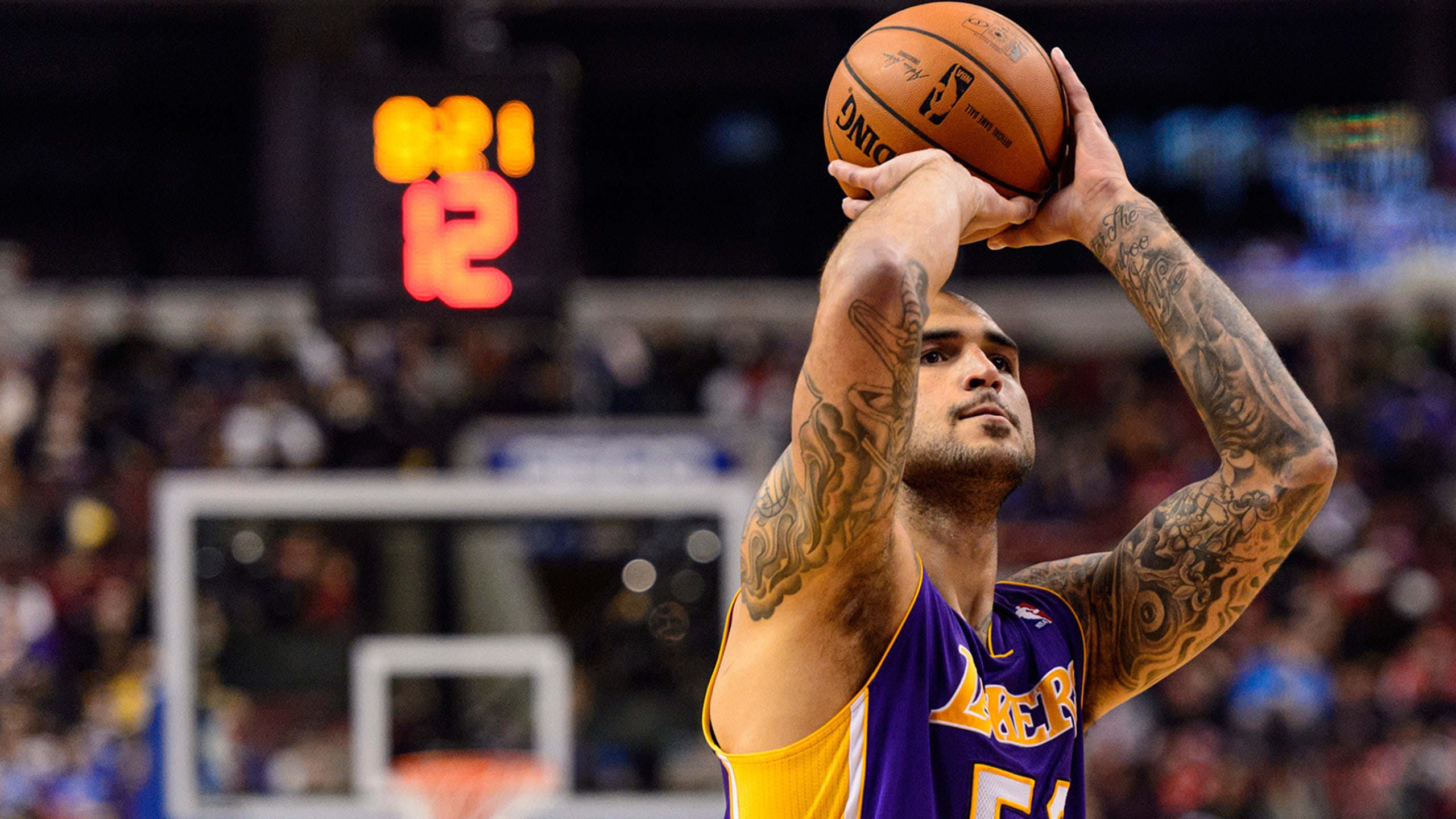 Lakers need to trim at least four players by start of regular reason
BY foxsports • October 16, 2015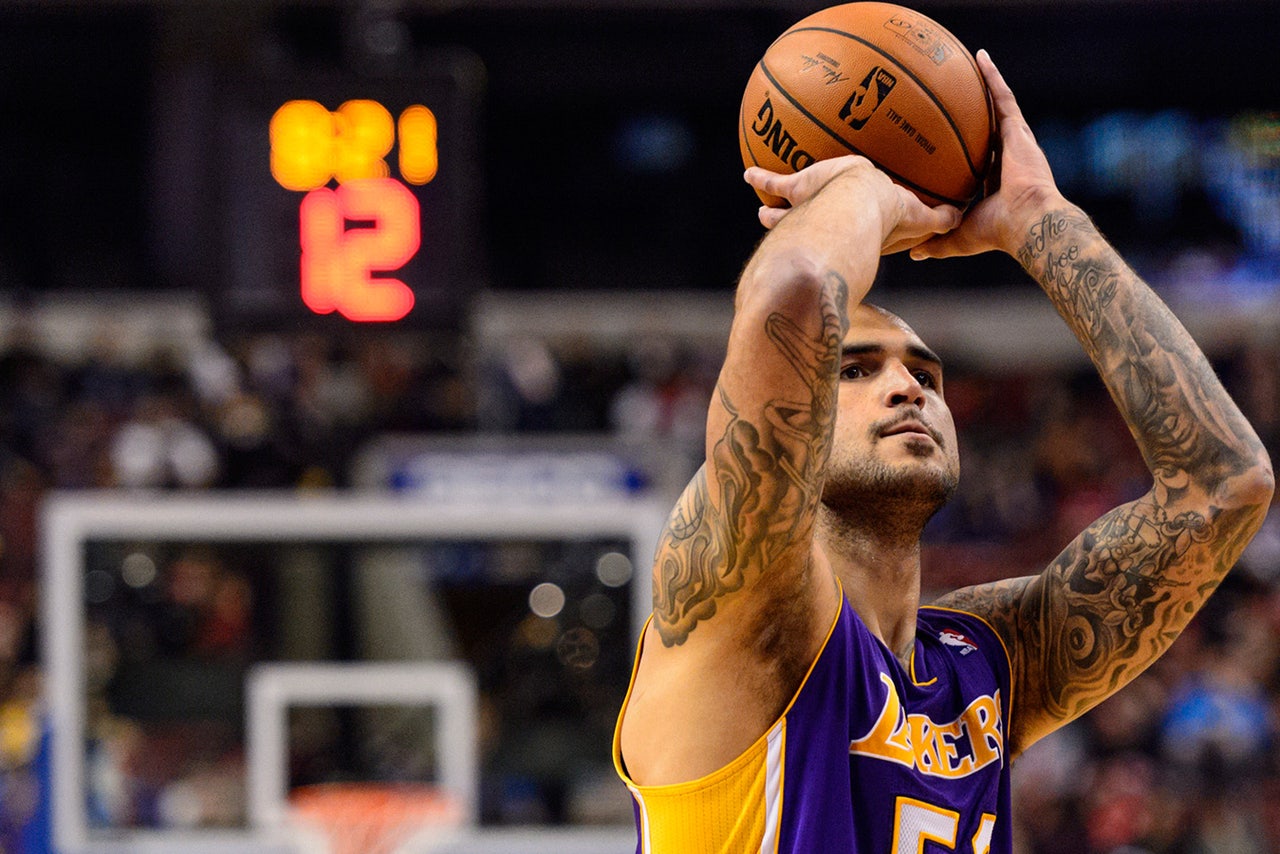 The Los Angeles Lakers have important decisions to make about their roster, and only 10 days to do so. The deadline for the team to submit its opening day roster to the NBA is Oct. 26. But before then, the team has to cut at least four players off its 19-man preseason roster.
Twelve Lakers have guaranteed contracts -- Kobe Bryant, Roy Hibbert, Lou Williams, Nick Young, D'Angelo Russell, Julius Randle, Jordan Clarkson, Brandon Bass, Ryan Kelly, Larry Nance Jr., Robert Sacre, Anthony Brown -- while three others (Jonathan Holmes, Michael Frazier and Robert Upshaw) have small promises they'll earn if cut.
Back in late September, Lakers general manager Mitch Kupchak said he would cut a guaranteed player if necessary, according to the Los Angeles Times.
The big man battle will likely come down to Sacre vs. Upshaw. Upshaw has more potential and better size and athleticism than Sacre, but his troubled past -- he was kicked off both the Fresno St. and Washington basketball teams -- could prevent from making the roster over a player like Sacre, who is a positive locker-room presence.
At the wing position, Metta World Peace has the significant advantage over Holmes. World Peace would theoretically only have an influence as a mentor for the younger players and a tough defender in practice, as he's unlikely to play much unless Bryant or another wing misses time because of injury or rest, though that's certainly possible.
And finally, in the backcourt, Marcelo Huertas has a slight advantage over Jabari Brown and Frazier, as he's more of a pure point guard, which fills a void for the team. Huertas is a ready-now player, too, and the Lakers seem to covet that.
There is also the possibility that the Lakers cut both Sacre and Upshaw, or World Peace, and stick with just 13 or 14 players heading into the season. We'll know in the next week and a half.
---
---