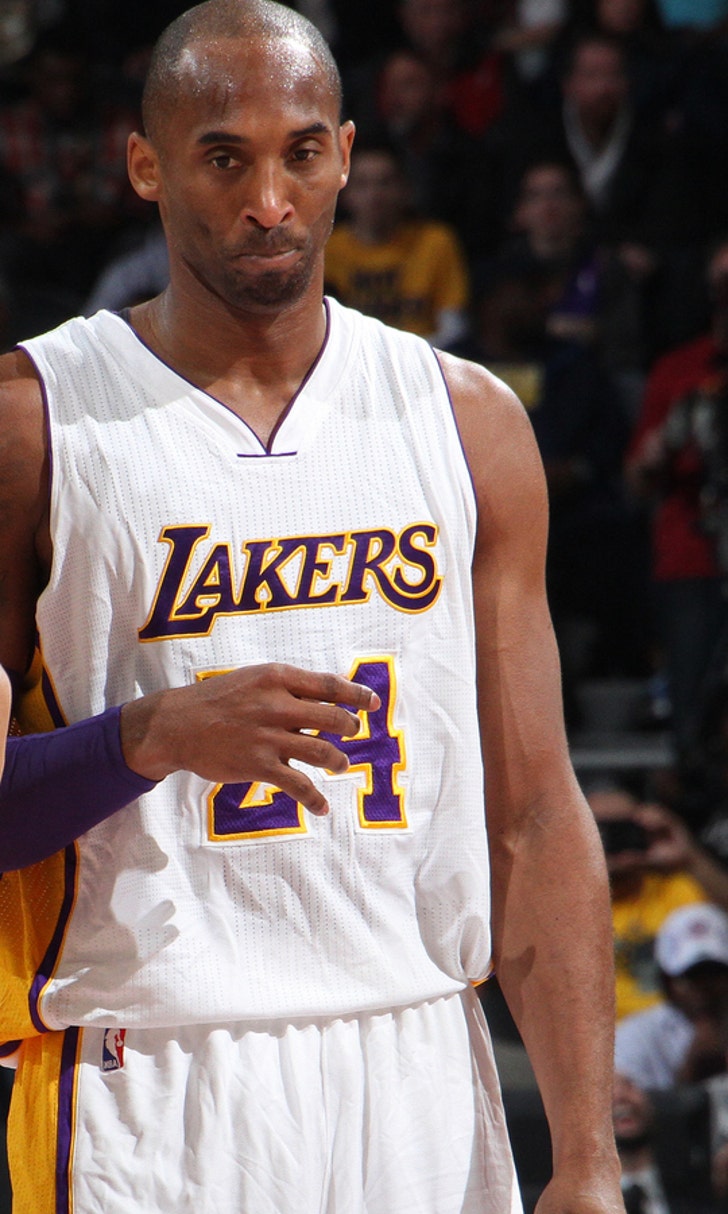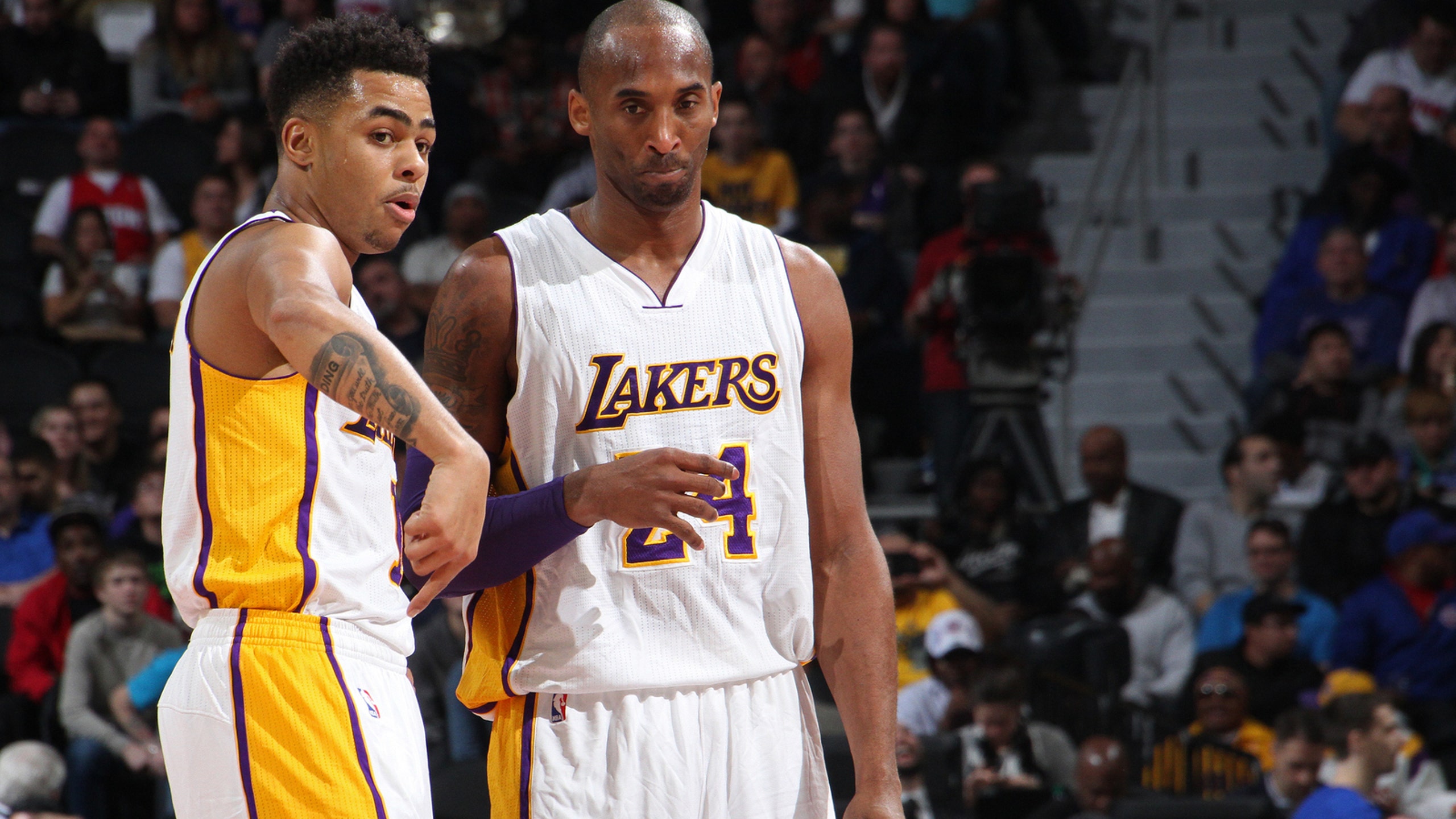 Lakers' Kobe Bryant, D'Angelo Russell questionable for Pelicans game Tuesday
BY Jovan Buha • January 11, 2016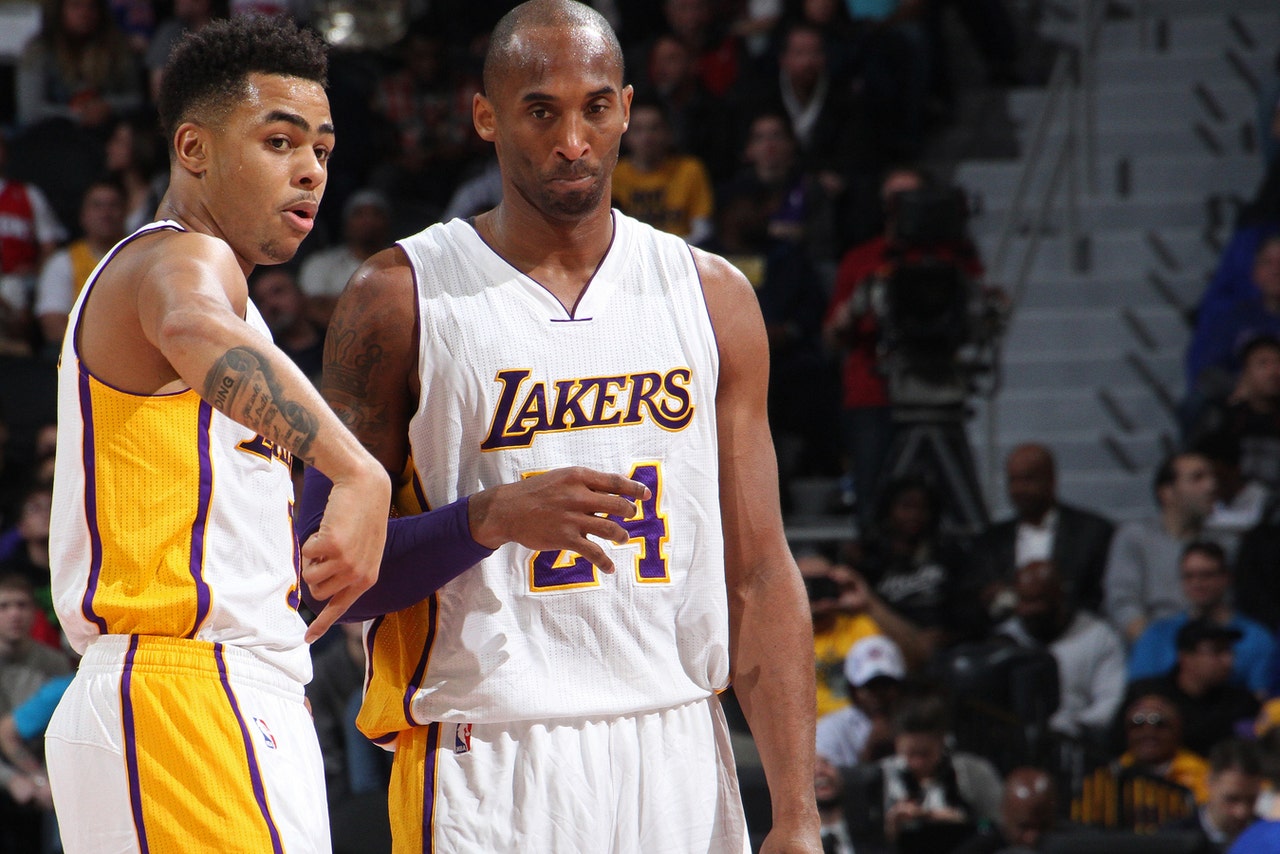 Los Angeles Lakers superstar Kobe Bryant and rookie D'Angelo Russell are questionable for Tuesday's game against the New Orleans Pelicans, according to the Los Angeles Daily News.
Russell sat out Monday's practice, using electronic stimulation on his sprained right ankle to help prepare him to hopefully play in Tuesday's contest. He missed Sunday's loss to the Utah Jazz, and only played eight minutes in in Friday's loss to the Oklahoma City Thunder after leaving Thursday's loss to the Sacramento Kings early.
The pain has taken its toll on Russell, who hates sitting out or ending games early:
"It hurt. I felt like I was rolling a little bit. I wanted to go," Russell said. "I wouldn't let anything come in between finishing that game. But I physically couldn't do it. I felt it was smart not to."
There's no telling when Russell will be able to play a full game again, though it should be soon. X-rays confirm it is only a sprain, but he has trouble running and pushing off the ankle. With that said, Bryant and Lakers coach Byron Scott have been impressed with how Russell has tried to push himself and play through the injury.
Of course, he's not the only Laker that's hurt -- there's a long list of them.
Bryant has a strained right Achilles that required him to receive treatment during Monday's practice. Bryant's sore right shoulder had been bothering him recently, forcing him to miss four games, but now that seems to be a secondary issue. Of course, most remember that Bryant infamously tore his left Achilles tendon two years.
Scott doesn't seem too concerned with the injury, as he claims Bryant isn't either:
"Not too concerned about it right now," Scott said. "He didn't seem to be very concerned about it."
Julius Randle (bone bruise in right foot) sat out Monday's practice, while Brandon Bass (corneal abrasion in right eye) practiced after sitting out Sunday's game. Both are listed as probable for Tuesday's game, though Scott expressed some concern over Randle's injury.
The injuries have forced the Lakers to recall Tarik Black and Ryan Kelly from the D-Fenders after sending them down last week. Both will be available for Tuesday's game, but it's unclear how much -- if at all -- they will play.
---
---