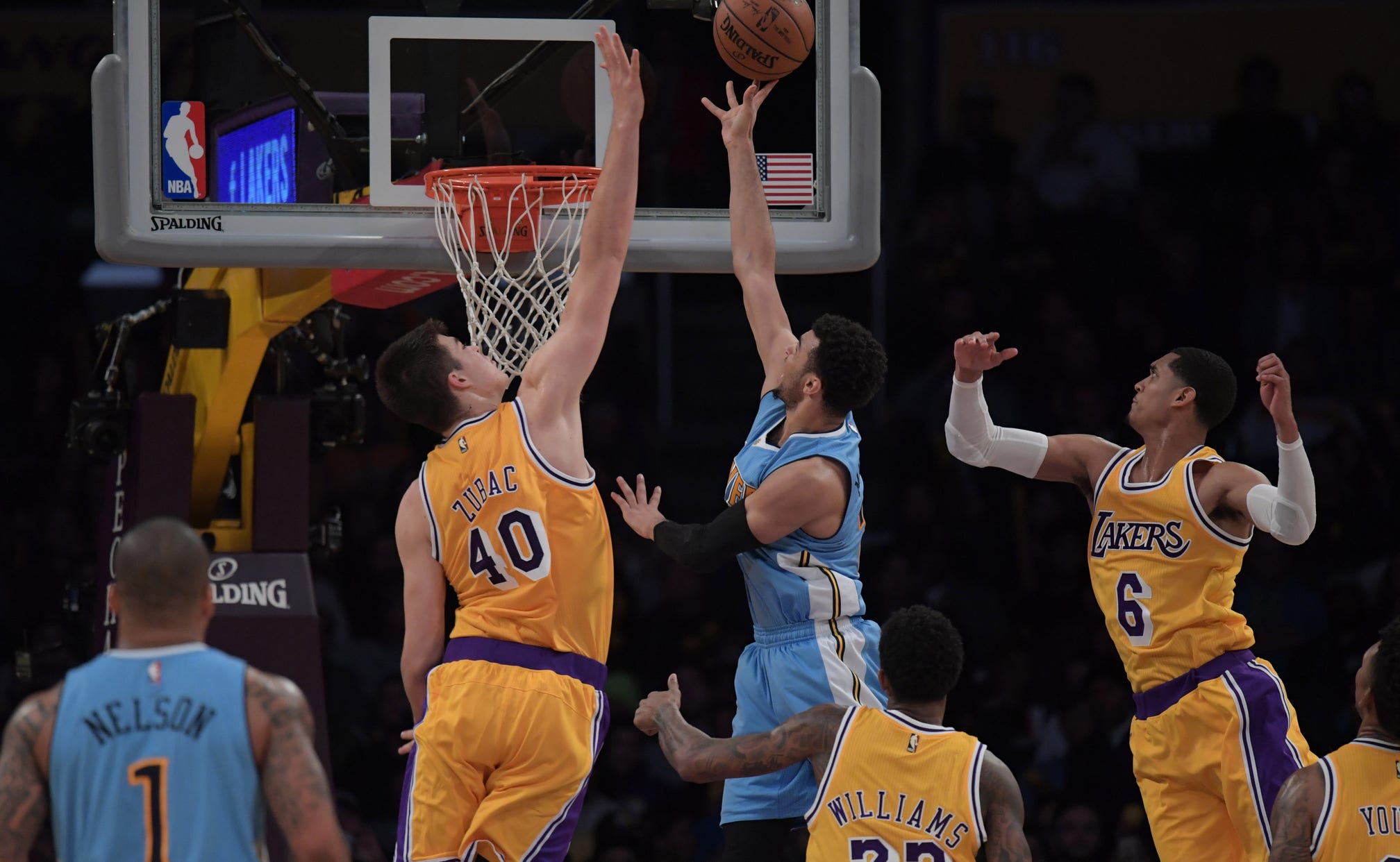 Lakers: Ivica Zubac Earning His Spot In the Rotation
BY Fansided and Davide Tovani/FanSided via Lake Show Life • June 30, 2017
Lakers second round pick Ivica Zubac is making the most of his minutes with the Purple and Gold.
It's tough to face so many losses night after night even though you know it is part of the process to build a better culture and a better future.
The young Lakers have to find a way to keep themselves motivated to step on the court every night and give their best effort in order to continue to improve. Even when team results struggle to come.
Rookie seven footer Ivica Zubac seems to not have a problem to do that now that he is finally seeing some very deserved playing time.
More from Lake Show Life
He has been working hard with the team the whole season and already showed good results with the D-Fenders.
Now that his minutes in Lakers uniform have increased, he is trying to make the most of this opportunity. After a good game against the San Antonio Spurs, he scored his first career double-double facing the Denver Nuggets at the Staples Center.
In the defeat at the hand of the Portland Trail Blazers, he shined again with a double-double (12 points, 10 rebounds) and 3 blocks in 27 minutes of action.
Another close loss with the Utah Jazz allowed Zu to play in crunch time and show his skill-set, producing another double-double, which is becoming a pleasing habit. He scored a career-high 16 points and grabbed 10 rebounds.
His ability to play the pick and roll makes him a very productive asset without the need of too many touches. But he is also a low-post threat. It is not hard to imagine Zu three years from now as a physically imposing center who can dominate the area.
He then combines his low-post skills with a soft outside touch which can extend to the 3-point line as we saw in Summer League.
Additionally, he is a smart player with a great feel for the game and awareness of spacing and ball movement. This could make him even more successful in Walton's system.
Defensively is the area where he needs to improve the most (like all of his teammates). He has good instincts as a shot-blocker. But he tends to go too often for it instead of keeping the position.
Remember, though, that Zublocka is still a 19-year-old kid drafted in the second round with few pro experience. He has room to grow and all the time he needs.
If he continues this upward trend, the Lakers may have found the center of the future.
But what do you guys think of Zubac? Is he the real deal? Let us know in the comments below!
---
---