Minnesota Timberwolves
Minnesota Timberwolves
Lakers hope for improvement vs. Timberwolves
Published
Nov. 7, 2018 1:32 p.m. ET
The Los Angeles Lakers will get another opportunity to measure their improvement when they host the Minnesota Timberwolves on Wednesday at Staples Center.
The Lakers (4-6) lost to the Timberwolves 124-120 in Minnesota on Oct. 29 after Jimmy Butler made five 3-pointers in the fourth quarter and scored 32 points.
Not only would the Lakers like to improve on that performance, but they hope to better their effort from Sunday, when they fell behind 41-10 against the visiting Toronto Raptors before losing 121-107.
The 42-17 deficit at the end of the first quarter was the first time Los Angeles trailed by more than 24 points at the end of any quarter during the shot-clock era.
"It's very, very hard to make a game out of it when you start like that and expend so much energy trying to get back into it," Lakers forward LeBron James told reporters afterward. "You still learn from it. We're going to watch some film and things of that nature. You don't put too much into it. There are games like this in an 82-game season where you just don't have it. We had it in spurts, but for 48 minutes we didn't have it."
The Timberwolves (4-7) are still looking for their first road victory of the season after losing 120-109 against the Los Angeles Clippers on Monday night at Staples Center. Minnesota is 0-6 away from Target Center this season.
Butler, who has been demanding a trade since the preseason, has sat out every other game since the win against the Lakers last week. He wouldn't discuss his status for Wednesday's game, however.
"I'm not worried about nothing, none of that," Butler told reporters. "You continue to ask those questions, but it's not going to change the way I go about the game, not going to change the way I interact with guys in this locker room."
The Lakers are 27th in the league in scoring defense, allowing an average of 120 points a game, though they've kept their opponent under that mark in five of the past seven games.
Help could soon be on the way as Tyson Chandler recently cleared waivers on a contract buyout with the Phoenix Suns, and the veteran center is expected to sign with the Lakers.
"We love the fact that we're going to get another veteran," James told reporters. "A guy who plays hard, a guy who's very smart and another champion to add to the champions that we have in this system here today, and it adds depth in our frontcourt, which we have had trouble with at times."
Los Angeles is 24th in the league in rebounding differential (-3.8).
Lakers center JaVale McGee has been one of the bright spots so far this season, averaging 14.4 points and 7.5 rebounds. He had 16 points and 15 rebounds in a 114-113 win against the visiting Dallas Mavericks last Wednesday, his first double-double since March 24, 2017, but has seen his minutes decline the past two games.
McGee played a season-low 17 minutes against the Raptors on Sunday, finishing with eight points and six rebounds.
---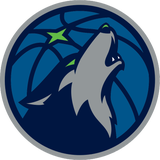 Get more from Minnesota Timberwolves
Follow your favorites to get information about games, news and more
---