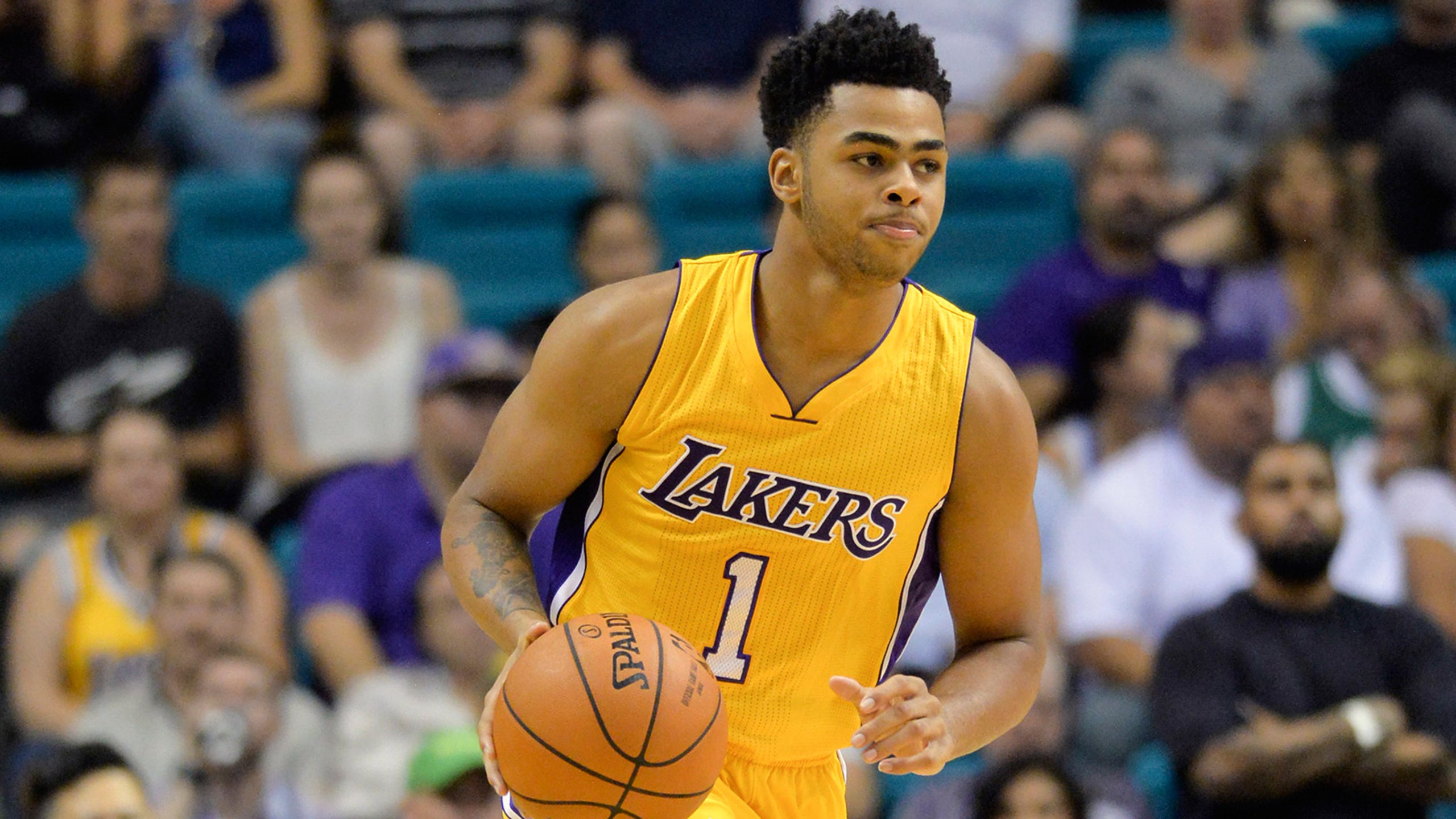 Lakers have reportedly made D'Angelo Russell available in trade talks
BY Brett Pollakoff • January 28, 2016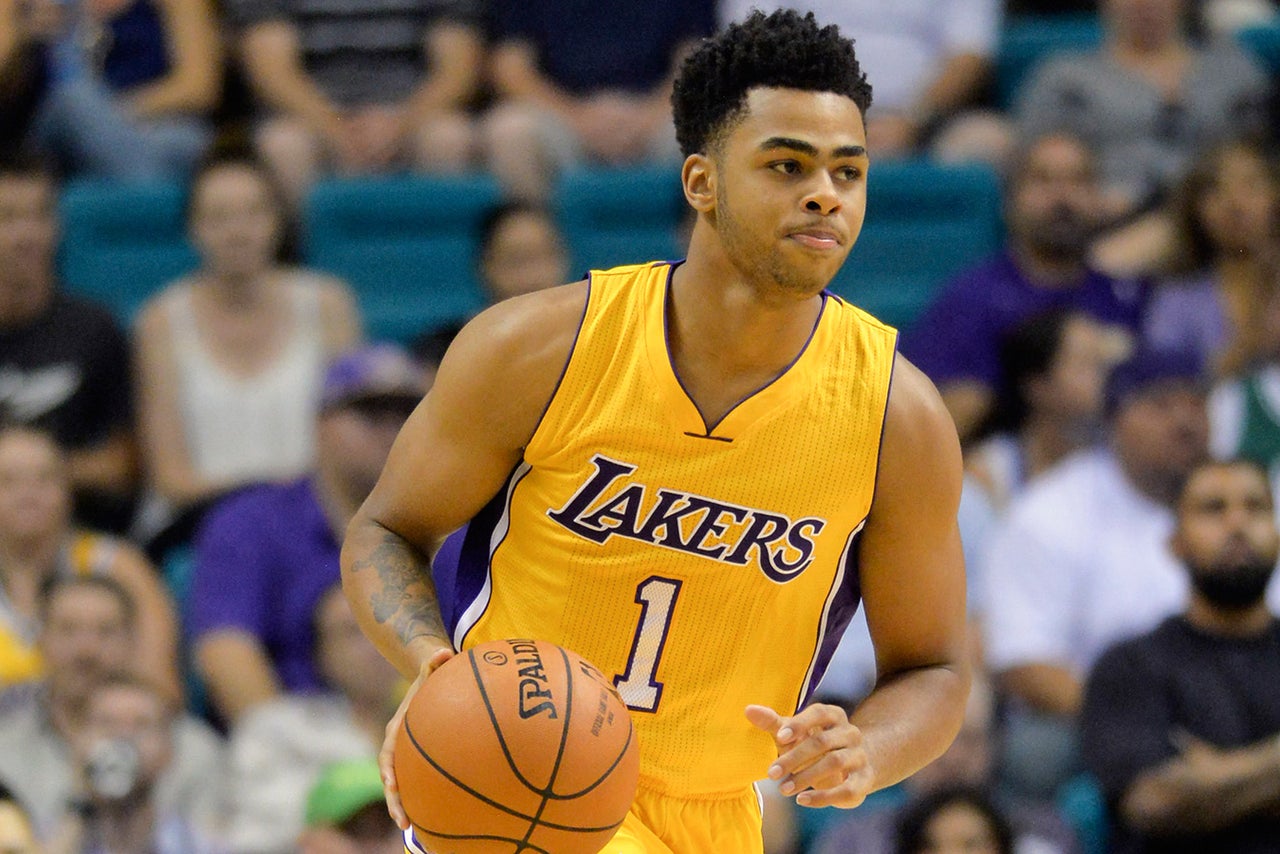 The NBA trade deadline is three weeks away, and as we get closer and closer, the usual batch of rumored deals will make the rounds, very few of which will actually come to fruition. 
The fun is in the discussion, however, so with that in mind, we pass along this report via Brian Geltzeiler, who has contacts around the league thanks to his role as a host on SiriusXM NBA Radio.
The Lakers selected D'Angelo Russell with the second overall pick in the 2015 NBA Draft, so the fact that they'd consider bailing on him this soon, halfway through his first professional season, seems a bit far-fetched. L.A. knew when they drafted Russell that he'd need time to develop, and the team wanted him based on a belief that he could one day turn into a star-level talent. 
His scoring average of 12.2 points in 27 minutes per contest places him fourth in that category among all rookies, behind only Jahlil Okafor, Karl-Anthony Towns and Kristaps Porzingis. That's not exactly bad company, and remember, Russell is still only 19 years old.
But he has had some clashes with head coach Byron Scott over just what his role should be, and was recently benched late in the fourth quarter of a loss to the Mavericks for what Scott described as Russell's decision to try to take over the contest. 
The report may be true, but it doesn't mean that the Lakers will trade Russell in the middle of the season, and the reality is that he probably won't be going anywhere at all. The Lakers could be dangling Russell to see if a Godfather offer comes their way in return, one that would be impossible to refuse and would include players who could more quickly help the team return to a level where contending for titles is once again a regular occurrence. 
But even Russell himself seems to know how unlikely all of that is.
---
---