National Basketball Association
National Basketball Association
Lakers drop Wizards as Bynum returns
Published
Dec. 14, 2010 12:00 a.m. ET

Kobe Bryant said it was a first for him. Never had he missed all three free throws after getting fouled attempting a 3-point shot. He heard the crowd boo and laugh at his expense, especially as shot No. 3 badly clanked off the front of the rim.
''Never happened to me,'' Bryant said. ''Never.''
And it was the worst thing that could happen to the undermanned Washington Wizards. After his dubious NBA hat trick, Bryant kick-started himself and soon was running off 12 straight points for his team, leading the decisive third-quarter run Tuesday night in the Los Angeles Lakers' 103-89 victory.
''Absolutely,'' said Bryant, when asked if the trifecta of misses got his juices flowing. ''I just got going. I got some good looks, knocked them down. I made one. I made the next. Things just went on from there.''
Washington coach Flip Saunders specifically warned Gilbert Arenas and Nick Young that it was coming, but it was no use. Bryant's fadeaway 3-pointer from the left baseline rolled around the rim and fell in. Then came a 3-pointer from the right baseline. Then Bryant was fouled attempting another 3, and this time he made all the free throws. Then came another 3 that made the score 80-64. He had quieted the Wizards fans and had the large contingent of Lakers fans cheering.
''I called Nick and Gil over, and said: 'I just want you guys to be ready' because Kobe's the type of player - the more difficult the situation the better he is,'' Saunders said. ''He got going. He hit 3s, and that's what he does. Great players - great teams. When they get going, it's like they're playing in slow motion.''
Bryant's streak came during a 17-2 run, and 16 of his 24 points came during the third quarter for the Lakers, who won for the fifth time in six games, including three of the first four on their seven-game East Coast road trip.
Andrew Bynum scored seven points in 17 minutes off the bench in his season debut after offseason right knee surgery. And, as if that weren't enough, his teammates are expecting even more help. Los Angeles is poised to get veteran forward Joe Smith in a three-way trade involving New Jersey and Houston, a deal that can't be announced until Wednesday under NBA rules.
Pau Gasol added 16 points, nine rebounds and seven assists for the Lakers. Lamar Odom had 18 points and 10 rebounds, and Shannon Brown scored 16 points.
The Lakers have been winning, but not by comfortable means. The two-time defending champs faced fourth-quarter deficits in seven of their previous nine games - including a 115-108 win over the Wizards in Los Angeles last week - but this time Washington didn't have the firepower to come even close.
''Especially the first night of a back-to-back, if you can put a team away and blow them out, it feels good to do so,'' said Odom, thinking ahead to Wednesday's game at Indiana. ''It's always important for us to stretch some of these out, get off the court, rest up a little bit.''
Washington has lost five straight and nine of 10, and No. 1 overall pick John Wall missed yet another game, this time with tendinitis in his right knee. He's sat out eight of 23 this season, mostly with left foot and left knee injuries. Forward Andray Blatche was also inactive with soreness in his left knee, and forward Yi Jianlian sprained his right knee in the first quarter and will have an MRI on Wednesday.
Young, who always seems to play well against teams from his native southern California, scored 21 points off the bench. Starting guards Arenas and Kirk Hinrich combined to shoot 8 for 25 from the field.
Notes: Yi was walking gingerly after the game and said his injury is on the ''same spot'' as the knee bruise that caused him to miss nine games earlier this season. ... Saunders explained Wall's latest ailment: ''He had some tendinitis in his knees in the summertime. When you're inactive and you don't play, and you don't play for two or three days, and then you go out and play a game, tendinitis will flare up. We've got to keep him on a stricter program as far as conditioning when he's not playing to make sure we can strengthen that.'' ... The Wizards, who have struggled all season at the gate, couldn't even sell out the Lakers. Attendance was more than 3,000 short of a sellout. ... Lakers G Sasha Vujacic, who would be sent to New Jersey in the impending three-way trade, said he didn't have any news because his cell phone doesn't get service at the arena. He said it's ''terrible'' that he's played so little with the Lakers this season, appearing in just 11 games. ''If it happens, then I definitely want to double what I did in LA, so we'll see,'' he said.
---
---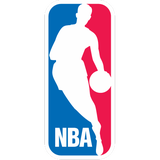 Get more from National Basketball Association
Follow your favorites to get information about games, news and more
---