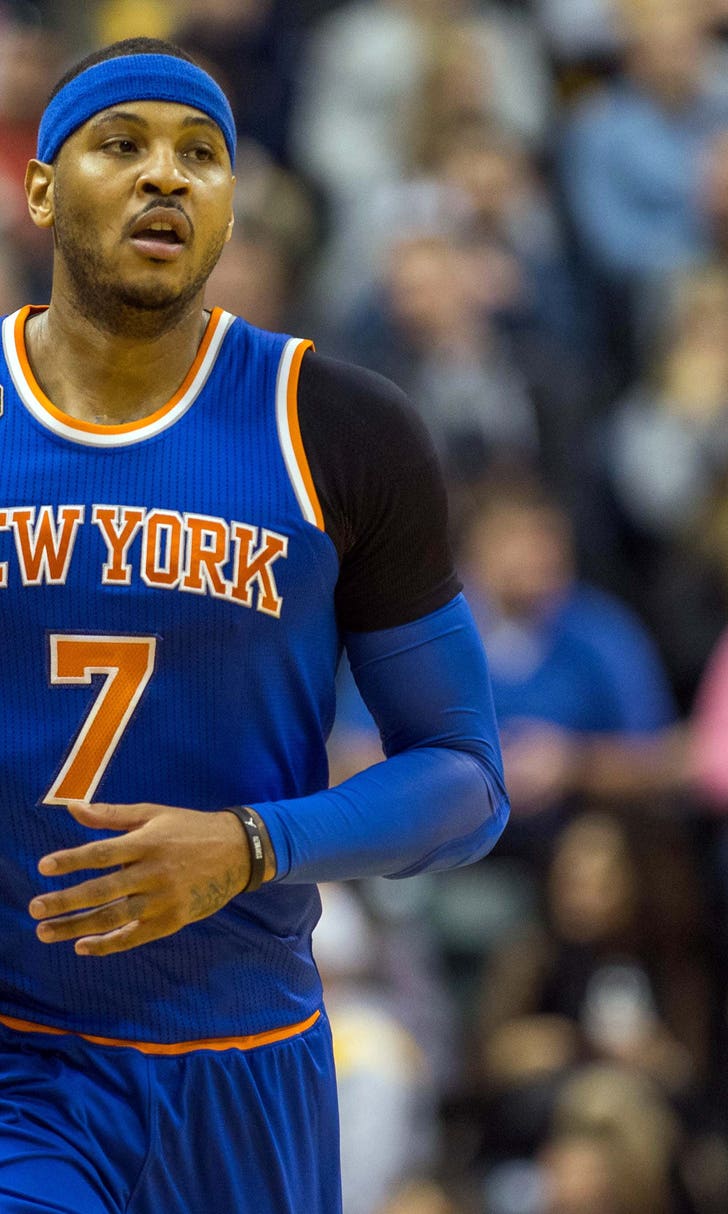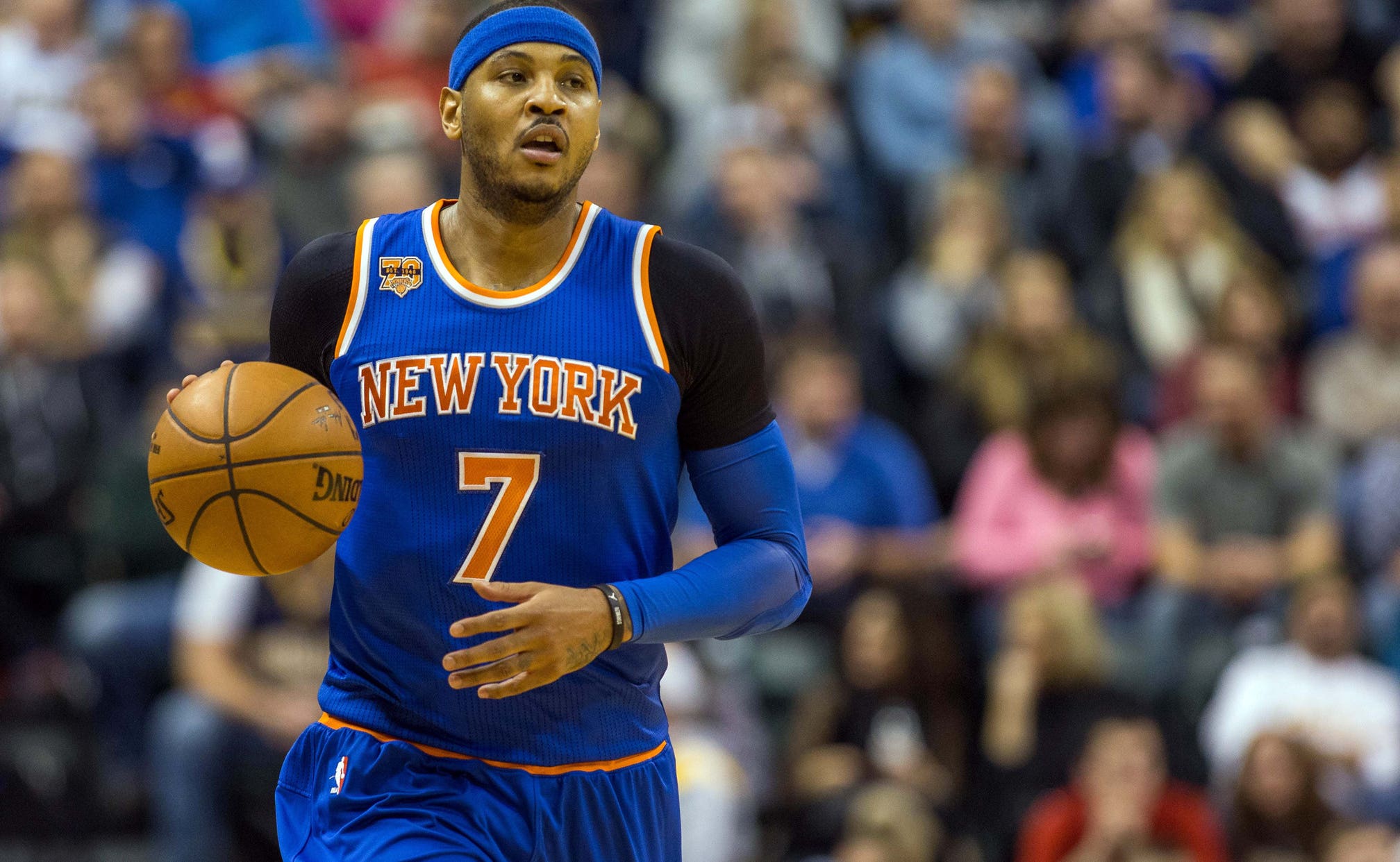 Lakers: Carmelo Anthony Not the Answer for Los Angeles
BY Fansided and Christian Rivas/FanSided via Lake Show Life • June 30, 2017
The New York Knicks are reportedly actively shopping nine-time All-Star Carmelo Anthony and the Los Angeles Lakers should keep their distance.
Before re-signing with the Knicks in 2014 on a huge five-year, $120 million deal, the Lakers were reportedly one of the teams Carmelo Anthony was considering in free agency. This was back when the Lakers could still get meetings with big name free agents and sell them on winning basketball.
According to Anthony himself, the meeting went as well as it could have gone.
"It was a great pitch," Anthony told the New York Post. "I might take that from them, take what they did and start recruiting on my own over here. … The film, I wish I could get my hands on that. It was a good film.''
Apparently good wasn't good enough, as Melo decided to stay with the Knicks in hopes of winning a championship in New York. Almost three years to date and that dream has yet to become reality. While Melo hasn't given up hope, the organization is reportedly ready to move on from the 13-year veteran, according to Adrian Wojnarowski and Chris Mannix of The Vertical:
Knicks president Phil Jackson is determined to find a destination and deal that Anthony would agree to accept before the Feb. 23 NBA trade deadline, league sources said.

Jackson is determined to rid the roster of Anthony and his contract, and start rebuilding around Kristaps Porzingis, league sources said.
The Clippers and the Cavaliers are teams he would be interested in, according to the same report. However, if a team put together an offer that the Knicks couldn't refuse and Melo agreed to waive his no-trade clause, he could end up somewhere else. Let's just hope it's not with the Purple and Gold.
More from Lake Show Life
A few years ago, signing Anthony would have been a no-brainer. Pairing the nine-time All-Star in his prime with a healthy Kobe Bryant, a semi-healthy Steve Nash and Pau Gasol would have made them contenders in the Western Conference over night. Today, however, a move for Melo would make zero sense. Especially if it came at the expense of the Lakers' young core.
At 32 years old, Anthony isn't the same player the Lakers were ready to offer max money just three years ago. That's not saying he is a bad player. In fact, his 22.7 points per game are still good enough to keep him in the top 20 in the NBA in scoring.
But at the stage of his career, Melo can no longer carry a team the way he used to, nor should he be asked to. He would be better suited as the No. 2 option on a contending team like the Cavs or the Clippers.
What the Lakers would have to give up for Melo is unknown. If the Knicks wanted to take Luol Deng, Lou Williams and Nick Young in exchange Melo, maybe it wouldn't be such a bad idea for the Lake Show. But if the Knicks are asking for a one or two of the Lakers' young pieces, the Lakers should hang up the phone.
D'Angelo Russell, Brandon Ingram, Julius Randle and Jordan Clarkson aren't yet proven All-Stars, but their potential is too much to give up for a high volume scorer turning 33 in May. Even role players like Larry Nance Jr. and Ivica Zubac should be off the table.
The Lakers are almost certainly headed to the lottery for the third straight year and they'll have a chance to add another piece to their young core. If at that time, they decided to dangle that pick to lure an All-Star via trade, that would make sense. But right now, Carmelo Anthony isn't what the Lakers need.
But what do you guys think? Do the Lakers need to trade for Carmelo Anthony? What would a package for him look like? Let us know in the comments below or send us something on Twitter @TheLakeShowLife.
---
---