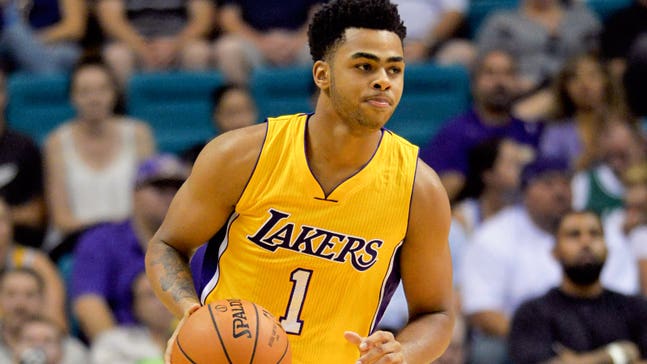 Lakers are handing over the offense to D'Angelo Russell
Published
Oct. 30, 2015 5:24 p.m. ET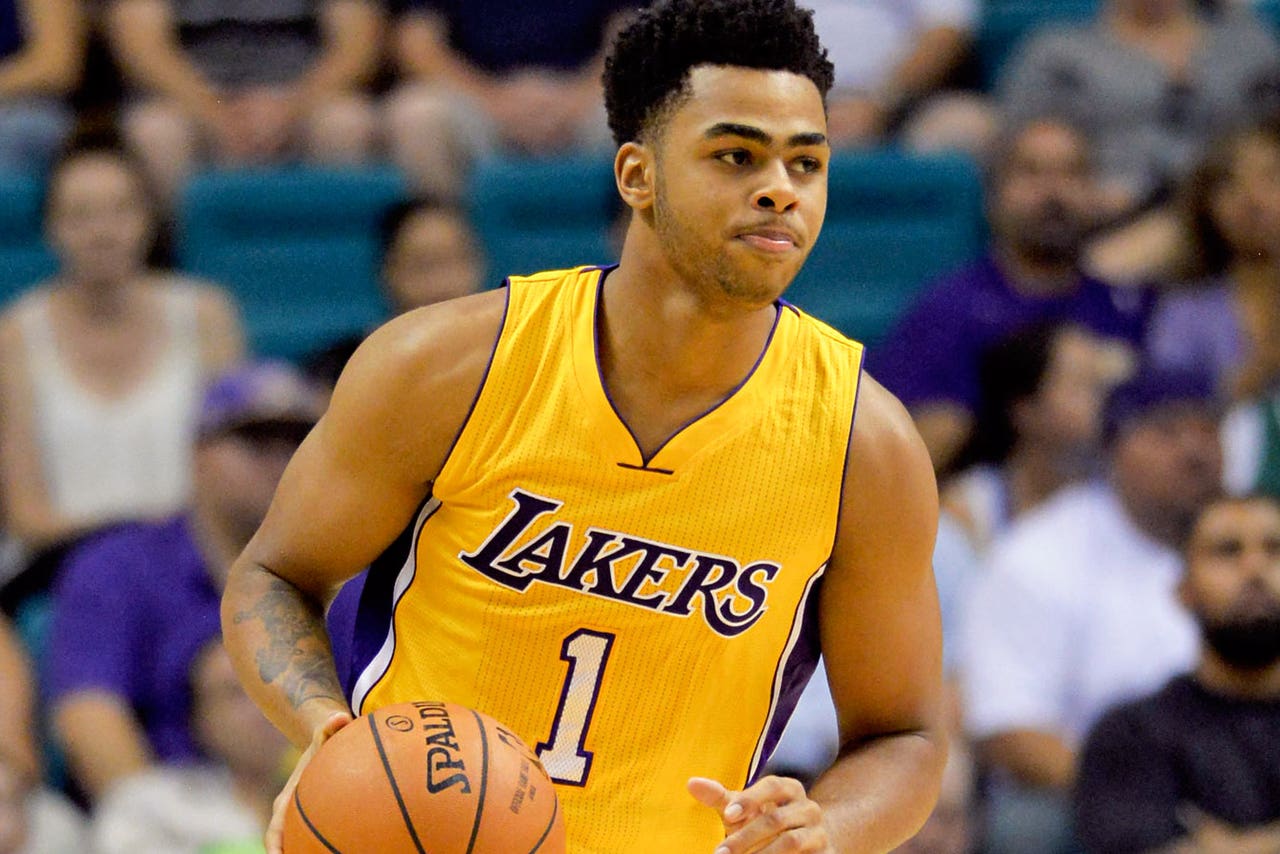 After mainly playing off the ball in his first game as a professional basketball player, Los Angeles Lakers No. 2 overall pick D'Angelo Russell is being given the reigns of the offense, according to ESPN.
Lakers coach Byron Scott said he prefers using Jordan Clarkson as the primary attacker offensively, and that, even as a rookie, Russell probably has better offensive instincts than Clarkson:
Though Russell projected to play point guard at the NBA level, he didn't mind the change over to shooting guard. In fact, he claimed it proved beneficial, as he realized he has a lot more to learn on defense from guarding veteran players:
With the welcomed move back to having the ball in his hands, Russell hopes to quickly learn and adjust to the NBA game, so that Scott & Co. can fully trust him as their floor general:
"We had [Russell] handle the ball more in the third quarter and second half," Scott said after practice on Thursday. "And then today what we worked on was really getting Jordan [Clarkson] off the ball because he is an attack guy.

"The one thing with D'Angelo that I have to have him continue to do is pushing the tempo. He's probably a little bit better of a decision-maker -- even at 19 years old and being his rookie year. So we want him on the ball right now and then when we go to either side, we've got Kobe or we've got Jordan with the ball with a live dribble trying to be in attack mode."
"The defense. The defense is way tougher," Russell said. "Guys know how to get fouled. [Timberwolves guard] Kevin Martin [had offensive moves], I told him, 'I gotta steal that from you.' He shot like 17 free throws. They're like easy, free points. It controls the game. You can't get in a rhythm when every time a team comes down they're going to the free throw line. It controls the game. It's something to work on.

"At the college level, you could take what guys could do and they wouldn't react. There's only a few players that could really do something different if you took away what they did best. At this level, guys have multiple tools. Whatever you take away from them they can do something else."
"It's a process," Russell said when asked how much of Bryant's advice he has been able to incorporate. "I feel like I'm trying to still figure out my pace and just the little things with myself for myself. Then those things will come where I can understand more what he's talking [about]. Going against these guys for the first time on my own. You can study these guys as much as possible, but you've got to actually play against them and get a real feel before you can just add more to it."
---
---