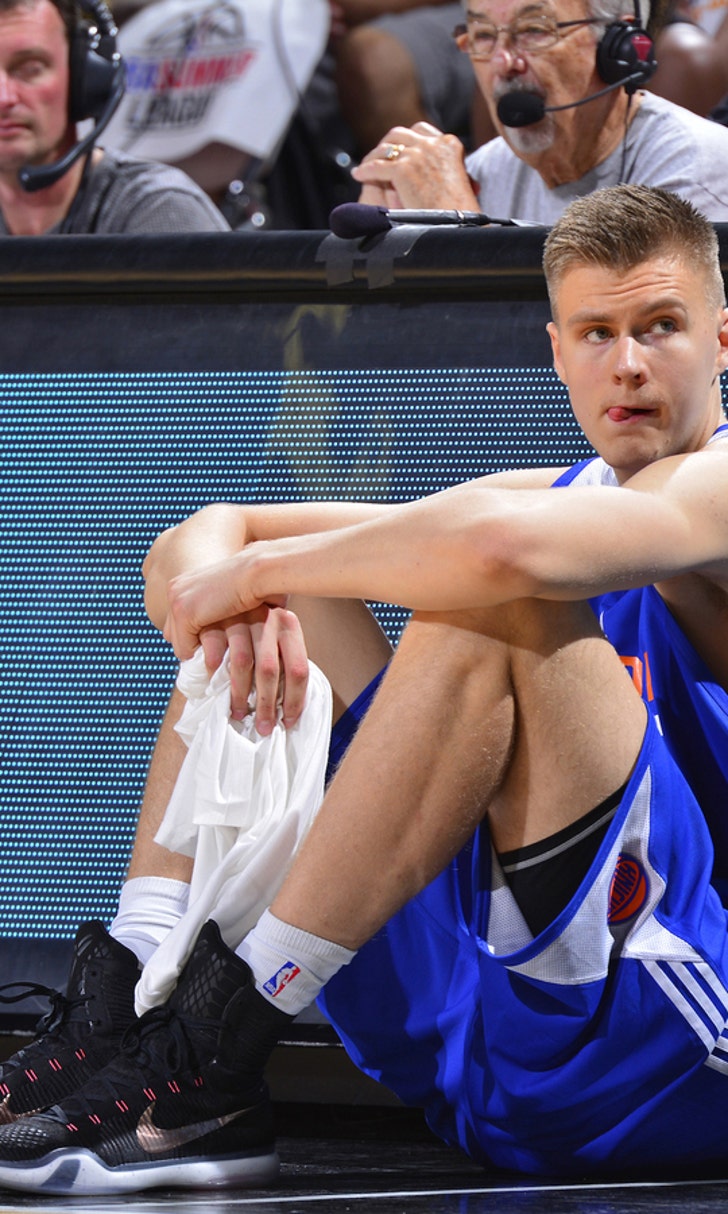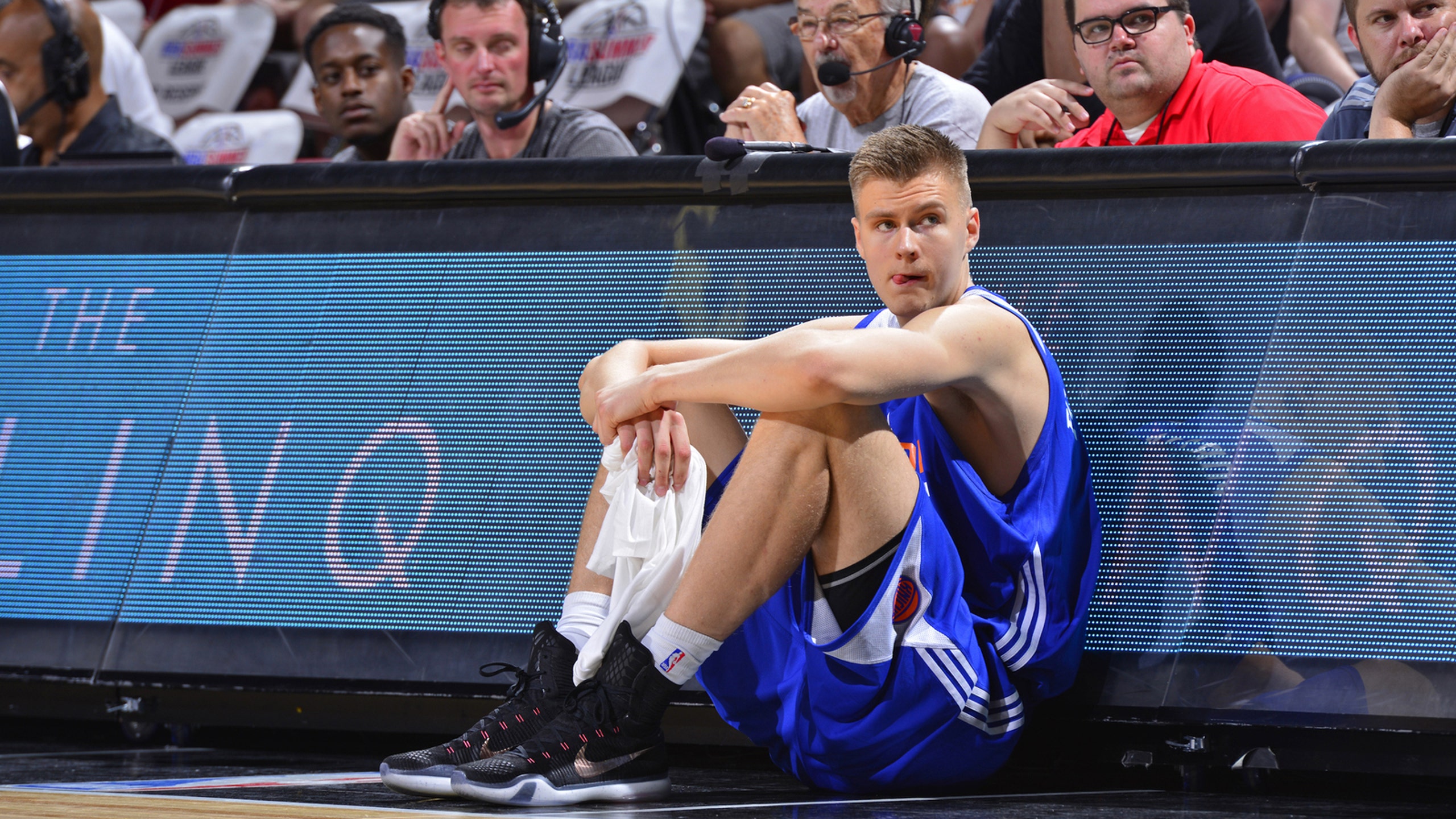 Kristaps Porzingis has found a mentor in an unexpected place
BY foxsports • October 9, 2015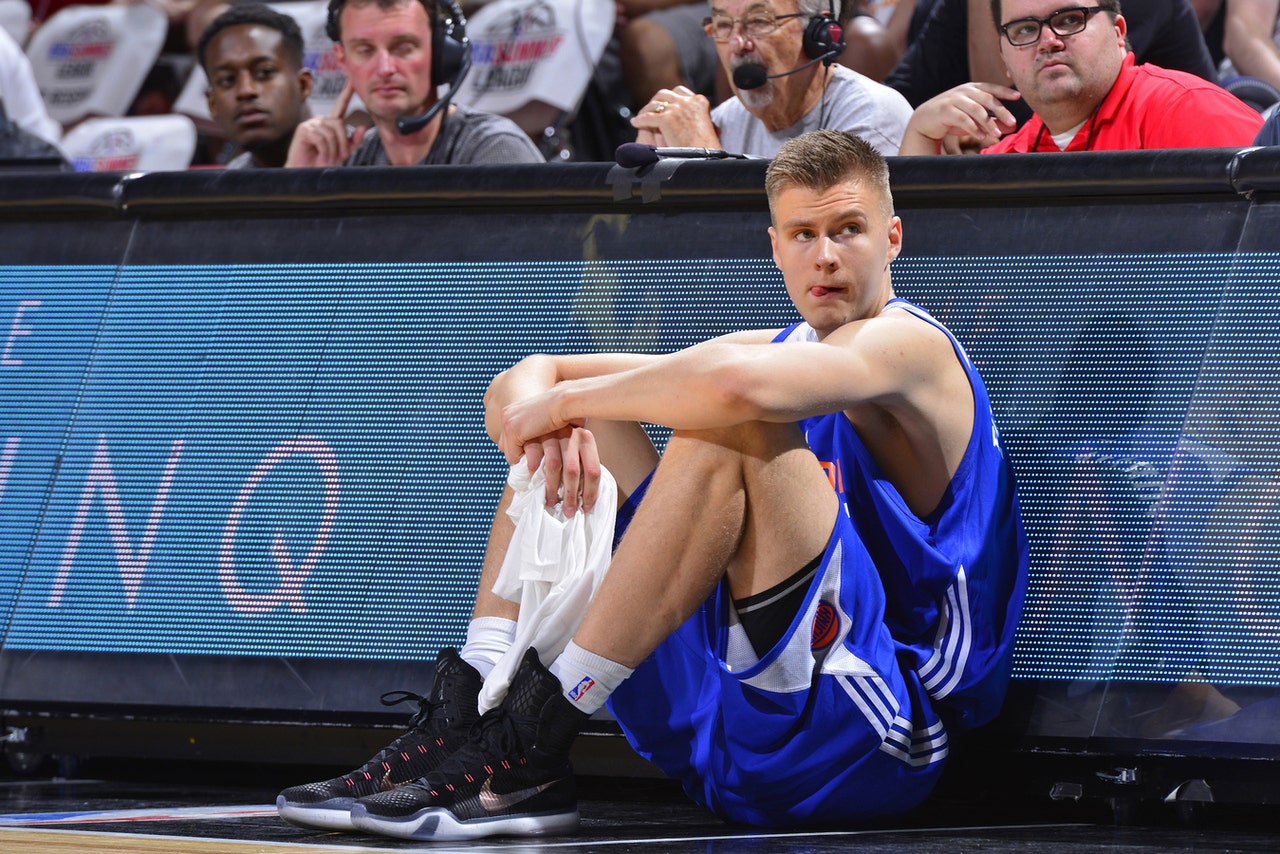 Kristaps Porzingis was inconsistent in his first NBA preseason start for the Knicks on Wednesday, but he's finding encouragement from within the organization either way. And now, it appears he's getting it from a guy who many didn't expect to hear from this year, Sasha Vujacic.
From Marc Berman of the New York Post:
You have to imagine this was one of the reasons Phil Jackson signed Vujacic in the first place. Sure, he wanted the Machine there to teach the rest of the squad about the triangle, considering Vujacic played in Jackson's system with the Lakers.
But at this point, Vujacic's value comes mostly off the court. Aside from a couple of games he played with the Clippers during 2013-14, he hasn't been in the NBA since the 2010-11 season. 
Vujacic, the former Lakers shooting guard from Slovenia who signed as a free agent, is helping Porzingis make the NBA transition. Vujacic played the past four seasons in Europe, and last season spent time in the Spanish League, where Porzingis played for Seville.

When first asked about Vujacic serving as a mentor to Porzingis, Fisher quipped of his former teammate: "That's scary."

"Sasha and I talked several times [and] over the summer we met a few times in LA," Fisher said, getting serious. "Sasha is at a place in his career he wants to be a leader. He observed relationships and dynamics of when we played together. He likes Kristaps a lot. As soon as we drafted [Porzingis], Sasha called me and said: 'You'll like him a lot. He's a very good player.'"
---
---