National Basketball Association
National Basketball Association
Kobe scores season-high 42
Published
Dec. 16, 2009 7:47 a.m. ET

Whether he was in the trainers' room or on the court, Kobe Bryant couldn't escape the pain. He did a better job avoiding defenders.

Bryant scored a season-high 42 points despite a broken finger, and the Los Angeles Lakers won for the 12th time in 13 games, beating the fading Chicago Bulls 96-87 on Tuesday.

Down one through three quarters, the Lakers took the lead early in the fourth and sent Chicago to its 11th loss in 13 games.

Bryant was simply phenomenal playing with a splint on his broken right index finger. He tore through the defense after struggling to score 16 in a loss to Utah on Saturday, when he also needed IV fluids because of a stomach problem.

"This is the most challenging one," Bryant said. "I've played with sore ankles, broken knuckles and things like that. It's tough, it affects my follow through."

He had trouble handling the ball, leading to eight turnovers. Otherwise, he had little difficulty with the Bulls.

It didn't seem to affect him in the early going, scoring 20 points in the first quarter and 25 in the half against single coverage as Los Angeles built a 54-48 lead. Some fans even chanted "MVP! MVP!" after his dunk in the closing seconds.

"You forget he has a broken finger," Shannon Brown said.

Ron Artest wouldn't even ask Bryant about it.

"If I ask him how his finger is doing he is going to strangle me," Artest said. "He is. When he is hurt you are not allowed to ask him how he is doing or you're not allowed to ask are you OK. He gets very mad. Really. You think he is playing, but he is really serious. If something happens to him injury wise there is no sense to ask him. He's a solider."

Andrew Bynum added 11 points, Pau Gasol grabbed 16 rebounds and Shannon Brown scored seven of his nine in the fourth as Los Angeles came away with the win.

Luol Deng scored 21 for Chicago and so did Derrick Rose even though he strained a left rib in the first quarter. Brad Miller scored 15 and Joakim Noah added 11 points and 20 rebounds for his 11th double-double, but the Bulls came up short against the Western Conference leaders.

They can take some comfort in this, though: They didn't get embarrassed.

That's a big improvement for a team that lost to New Jersey and got blown out by Toronto, Atlanta and Boston during an ugly seven-day stretch.

"When you're getting blown out by 30 points, how can you say we're improving?" Noah said. "But I think tonight, we can look at ourselves and say we gave it everything we had and put ourselves in a situation to win the game and we just missed some open shots and some layups. I think if we bring that energy we should be happy with ourselves."

The Bulls were even leading 73-72 going into the fourth.

Brown, who's from the Chicago area, buried a corner 3 and dunked on a three-on-one to give the Lakers a 77-73 lead a minute into the fourth quarter, and Los Angeles stayed in control the rest of the way.

It was 90-84 after Miller buried a jumper with 2:14 left. But Bryant hit a 12-footer in the final minute, and Gasol converted two free throws before Bryant punctuated the win with that dunk, drawing a roar from the crowd.

"I played him tough," the Bulls' Kirk Hinrich said. "He was just making shots. There wasn't many times I thought I could've done something different. There was handful of times I felt like 'Damn should have done this or that, but for the most part he made shots."

NOTES: Artest said he does not anticipate any trouble with Ben Wallace when Los Angeles visits Detroit on Sunday, although he wouldn't mind fighting him on pay-per-view. He even called Wallace "a good guy" who has a "great family," and said if they did go at it, the bout would have to be sanctioned. "It's something that's kinda cool and probably will never happen," Artest said. In a recent interview with the Sporting News, Artest said he's still ready to fight Wallace, the player who shoved him on the play that preceded the brawl with Pistons fans when Artest was with Indiana. ... Noah had a season-high six blocks, and was one off his season-high for rebounds.


---
---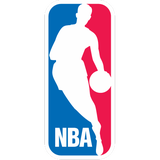 Get more from National Basketball Association
Follow your favorites to get information about games, news and more
---