National Basketball Association
National Basketball Association
Kobe out for season with torn Achilles tendon
Published
Apr. 14, 2013 3:25 a.m. ET

Kobe Bryant had surgery Saturday on his torn Achilles tendon, ending his season with two games left in the Los Angeles Lakers' playoff chase.
Lakers trainer Gary Vitti thinks Bryant will need at least six to nine months for recovery from the most serious injury of his 17-year NBA career. Given Bryant's history of swift recovery from countless minor injuries, Vitti and Lakers general manager Mitch Kupchak both believe the 34-year-old guard could be back for their season opener in the fall.
''I think that's a realistic goal for him, based on what he was talking about this morning,'' Kupchak said at the Lakers' training complex after visiting Bryant at the Kerlan-Jobe Orthopaedic Clinic.
Bryant completely tore his left Achilles tendon late in the Lakers' 118-116 win over Golden State on Friday night, falling to the hardwood after pushing off his planted foot in an ordinary move toward the hoop. Although he stayed in the game to hit two tying free throws with 3:08 to play, Bryant's season was over.
Bryant's foot will be immobilized for about a month to prevent him from stretching out the tendon, followed by a lengthy rehabilitation process. Nobody knows how the injury will affect Bryant's play, but his decision to have surgery less than 24 hours after getting hurt suggests he's determined to get back on top swiftly.
''He's already taken the challenge,'' Vitti said. ''For us, it's going to be trying to slow him down.''
And while it's far too early to predict exactly when Bryant will be back, the Lakers say they wouldn't consider parting ways with their franchise player, who will make nearly $30.5 million next year. If the Lakers used the amnesty clause on Bryant in early July, they could save possibly $80 million in luxury taxes.
''That's not even something that we've discussed,'' Kupchak said. ''That's the furthest thing from our mind right now.''
While the rest of the Lakers prepared for their final two regular-season games in a tumultuous season, Bryant's injury left many Lakers fans wondering whether the club had done enough to protect Bryant from himself.
The fourth-leading scorer in NBA history has logged heavy minutes all season on his high-mileage legs, basically dictating his own playing time while the Lakers chased a playoff spot. He has played far more minutes than any other NBA player over 30, including nearly 46 minutes per game in the seven games leading up to Friday night.
''Shame they ran him into the ground,'' tweeted Clippers forward Matt Barnes, Bryant's teammate with the Lakers in the previous two seasons.
Bryant simply doesn't like to sit out, even when he's hobbling - as he was Friday night after hyperextending his left knee early in the second half. While Achilles tendon tears can occur in athletes under any level of stress, even first-year coach Mike D'Antoni acknowledged he might have forced Bryant to sit out a bit more if the Lakers weren't desperate for every victory to stay in playoff position.
''He's a warrior,'' D'Antoni said. ''All I do is respect what he wanted to do for the franchise and the city. He's earned the right to do certain things. ... I would have probably (made Bryant rest more) if we were comfortably in the playoffs. When you're trying to win at all cost, maybe you make some decisions that you'd better not.''
Kupchak said the Lakers' leadership doesn't hold D'Antoni responsible for not overriding Bryant's decisions. Bryant has played more than 38 minutes per game this season, tops among his teammates.
''I don't think Mike is at blame here one bit,'' Kupchak said. ''Even if you take Kobe out of a game, there's a lot of times where he'll just get up and put himself back in the game. ... I spoke to Kobe about 10 days ago about the 48-minute thing ... and I said, `I have concerns.' His message to me was, `Mitch, I hear what you're saying, but we've got to get into the playoffs, and I'm playing, and there's nothing you can do about it.'''
Los Angeles (43-37), which hosts San Antonio on Sunday and Houston on Wednesday, is one game ahead of the Utah Jazz (42-38) for the final postseason spot in the Western Conference. Utah holds the tiebreaker, which means the Lakers must finish one game ahead to make the playoffs for the 16th time in Bryant's career.
Even if the Lakers hang on for a likely first-round matchup with defending conference champion Oklahoma City, the NBA playoffs will go on without Bryant for the first time since 2005.
''You always want the game's best stars in the postseason,'' Miami guard James Jones said. ''That's when everyone is watching. That's when our audience is captivated. You want our best players out there to give fans the best product. Unfortunately, things like this happen, and you just wish him a speedy recovery.''
Bryant's injury inspired an outpouring of support across the league, with everyone from LeBron James to Chris Paul tweeting words of support.
''I love the fact that he got up and made two free throws with a torn Achilles,'' Boston coach Doc Rivers said. ''I'd have been lying on the floor crying like a baby. ... He is as tough as a competitor as we've seen - ever. You know, he'll be missed. I would love him to be healthy, but he's not going to be, and we're going to miss him.''
Bryant fought back tears in the locker room moments after learning his tendon was torn, and he wrote a lengthy Facebook post about his injury early Saturday morning, saying his ''frustration is unbearable.''
''Why the hell did this happen ?!?'' Bryant wrote. ''Makes no damn sense. Now I'm supposed to come back from this and be the same player Or better at 35?!? How in the world am I supposed to do that?? ''
He added: ''Maybe this is how my book ends. Maybe Father Time has defeated me...Then again maybe not!''
''One day, the beginning of a new career journey will commence. Today is NOT that day.''
Bryant's spirits had improved by the time he got to the hospital, where he put photos of himself going into an MRI machine and preparing for surgery.
Bryant has been ferociously competitive while trying to keep the Lakers' playoff hopes afloat during a season featuring an awful start, an early coaching change and countless smaller setbacks along the way, many due to injuries. While most of his teammates sat out significant stretches with various ailments during the season, Bryant played through a sprained ankle and countless minor woes, missing only two games.
''We have a strong, deep team,'' said Gasol, who had a triple-double against Golden State. ''We have high-quality players that are experienced and ready for a challenge. We're fueled by these injuries. We want to take on the challenge and prove we're a good team even without our best player.''
The star-packed roster assembled by Kupchak last summer has played together for just a few games this season, thanks to a staggering stretch of serious injuries.
Gasol, Nash, Steve Blake and Jordan Hill all have missed large chunks of the season, and Howard has struggled to get back to full strength while recovering from offseason back surgery and a nagging torn labrum in his right shoulder. Antawn Jamison will need offseason surgery on his injured right wrist, and Metta World Peace recently came back a month earlier than expected from surgery to repair a torn meniscus in his left knee - although he appears to be nowhere close to full strength.
''If you look at our season, it's been a nightmare,'' Vitti said. ''When you try to look at the whys, it's bad luck.''
Jodie Meeks, averaging 8.0 points, will start in Bryant's spot against the Spurs. The Lakers won't know until game time whether Nash will return from a right hamstring injury that has kept him out for six games.
The Lakers are likely to rely heavily on their big-man duo of Gasol and Howard, two proven veteran scorers who have worked together splendidly on occasion. During Los Angeles' win over Golden State, Gasol embraced a playmaking role and threw a series of alley-oops to Howard, who addressed the team after practice Saturday.
''We know what we have to do,'' said Howard, an unrestricted free agent this summer. ''We know he's out, but we can't put our heads down like it's over with. We have to go out there and play. We have a lot of talented guys on this team. I think we can accomplish something great, with or without Kobe.''
---
AP Sports Writers Tim Reynolds in Miami and Kyle Hightower in Orlando contributed to this report.
---
---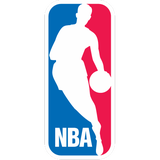 Get more from National Basketball Association
Follow your favorites to get information about games, news and more
---