National Basketball Association
National Basketball Association
Kobe, Bynum lift Lakers over Clippers
Published
Oct. 28, 2009 8:36 a.m. ET

Kobe Bryant slipped the ring on in the locker room, his finger weighed down by the 14 brilliant white diamonds set in yellow and white gold.

Then he took it off and returned it to the custom box that would soon end up stored for years to come in a vault at home.

"I never wear them except for the night that I get them," he said Tuesday after the Lakers opened defense of their NBA championship with a 99-92 victory over the Clippers. "It's on to the next one."




Bryant scored 33 points and Andrew Bynum added 26 on his 22nd birthday for the Lakers, who began the evening with a ceremony unveiling the franchise's 15th gold-and-purple championship banner, earned four months ago after defeating Orlando in the finals.

Commissioner David Stern handed out rings to almost everyone except for Ron Artest, who joined the Lakers in the offseason from Houston with the sole purpose of winning a gaudy bauble for himself. He traded places with Trevor Ariza, who replaced him with the Rockets.

"It's always tough to play games after those kind of ceremonies," said Lakers coach Phil Jackson, who added a record-breaking 10th ring to his collection. "Some of the energy is always difficult to maintain because there is a lot of energy that's kind of dissipated when you go out and have that kind of ceremony. You're not ready to step up and march to the tune of this season right yet."

The last time the Lakers opened the season with a ring ceremony was 2002-03, when they lost 87-82 to San Antonio.

Hoping to erase the memories of last season's 19-63 record, the Clippers got a jolt of bad news a day before the season began when they learned No. 1 overall draft pick Blake Griffin will be out for up to six weeks with a broken left kneecap. Dressed in a suit and tie, he watched from a seat behind the bench.

"We've got a good, deep team and we'll win a bunch of ballgames while Blake is out," guard Baron Davis said. "We really felt we could've won this game. If you take away a lot of mistakes that we made at the end of the first quarter and all the turnovers we had, it would've been a different ballgame. That's just what happens when you play against a championship-caliber team."

Eric Gordon scored 21 points for the Clippers, who lost their ninth in a row to the Lakers. Chris Kaman added 18 points and 16 rebounds, Marcus Camby had 14 points, and reserve Craig Smith 12. Davis was held to two points on 1 of 10 shooting while hampered by a bruised right foot that he soaked in ice afterward.

"I just couldn't find the explosiveness I needed. I didn't have the practice time, and this is the first time I've played on the foot," he said. "It didn't allow me to get to the bucket the way I wanted to. I didn't have that pop. I was missing that last 20 percent."

The Clippers kept it close at times, even if their only lead was by one early in the game. They trailed by 12 early in the third and closed to 76-75 on Camby's alley-oop dunk at the end of the period.

"You just play with a sense of enjoyment. That carried us for the first half," Bryant said. "The second half we just had to get to the grind a little bit more and tough this one out."

The Lakers opened the fourth with an 10-2 run and soon pushed their lead to 89-79 on Lamar Odom's 3-pointer, energizing a mostly blase crowd that included David Beckham, Jack Nicholson, Charlize Theron and Odom's new wife, reality starlet Khloe Kardashian.

Bryant was 11 of 12 from the line and had eight rebounds, while Bynum was 8 of 10 on free throws and had 13 rebounds.

"I felt like we had control of the game, even when it was a one-point game," Bryant said.

Artest scored 10 points in his debut in the starting lineup. Pau Gasol sat out with a strained right hamstring and was replaced by Odom, who had 16 points and 13 rebounds.

"Artest and Odom, they're quick for the big guys and big for the small guys," Clippers coach Mike Dunleavy said. "That's the one area where we really do miss Blake. He's our guy who can guard the quick big guys."

The Clippers committed nine of their 20 turnovers in the first quarter when they trailed by 10, the same margin they were behind by at halftime.


Notes


Former Lakers GM Jerry West, along with Magic Johnson, James Worthy, Norm Nixon, Michael Cooper, Jamaal Wilkes, A.C. Green, Rick Fox and Robert Horry, all of whom starred on the club's title teams of the 1980s and earlier this decade, greeted the current team on the court during the pregame ring presentation. ... Jackson said Gasol could return Friday against Dallas. ... The Lakers improved to 13-4 in season openers at home since moving to Los Angeles. ... The Clippers fell to 0-4 opening the season against the Lakers, with losses last year when they were the home team, in 1992, and 1979, when they played in San Diego. ... Longtime Lakers consultant Tex Winter returned to visit and appeared in good form after recovering from a stroke in April.
---
---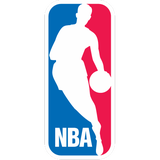 Get more from National Basketball Association
Follow your favorites to get information about games, news and more
---