Kobe Bryant's newest shoe is literally called 'The Black Mamba'
May 17, 2016

Like Michael Jordan, Kobe Bryant doesn't need to be an active basketball player to keep selling shoes.
Well before Bryant's retirement tour with the Los Angeles Lakers this season, Nike announced that it would keep making new versions of Bryant's signature shoe line. And although we haven't yet moved on to the Kobe XII -- which is right around the corner -- we're still getting new colorways of the Kobe XI.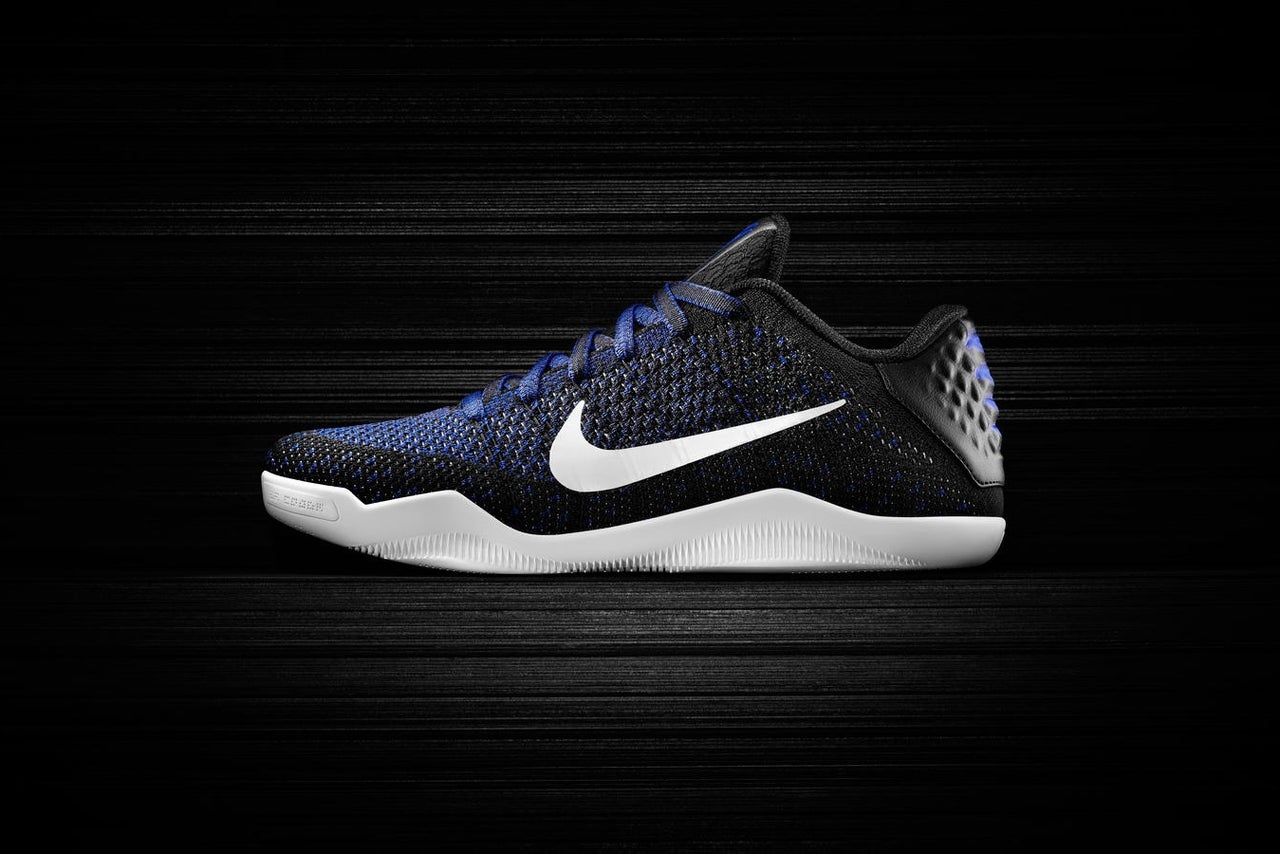 That's "The Black Mamba," the last in a line of three Kobes that made up the "Muse Pack." The previous version referenced Bryant's shark-like mentality (and in dapper Chicago Bulls colors, a nod to Michael Jordan and the Jordan III sneaker), whereas this one is all Mamba.
Taking inspiration from this rich designer-athlete rapport and Bryant's moniker "The Black Mamba," the third shoe in the Kobe 11 Muse Pack features subtle details reflecting the black mamba snake. From the re-engineered Flyknit pattern and laces to the tongue and shoe underbelly, reptilian details designed by Parker subtly come to life on this new shoe.
It's not the first time Nike has labeled one of Bryant's shoes with his serpentine nickname. Earlier this year, "The Black Mamba" pack paid tribute to Bryant's storied career, and a high top version of the IX was also named the Black Mamba. Still, it's awesome to see Kobe's nickname adorning one of his latest shoes.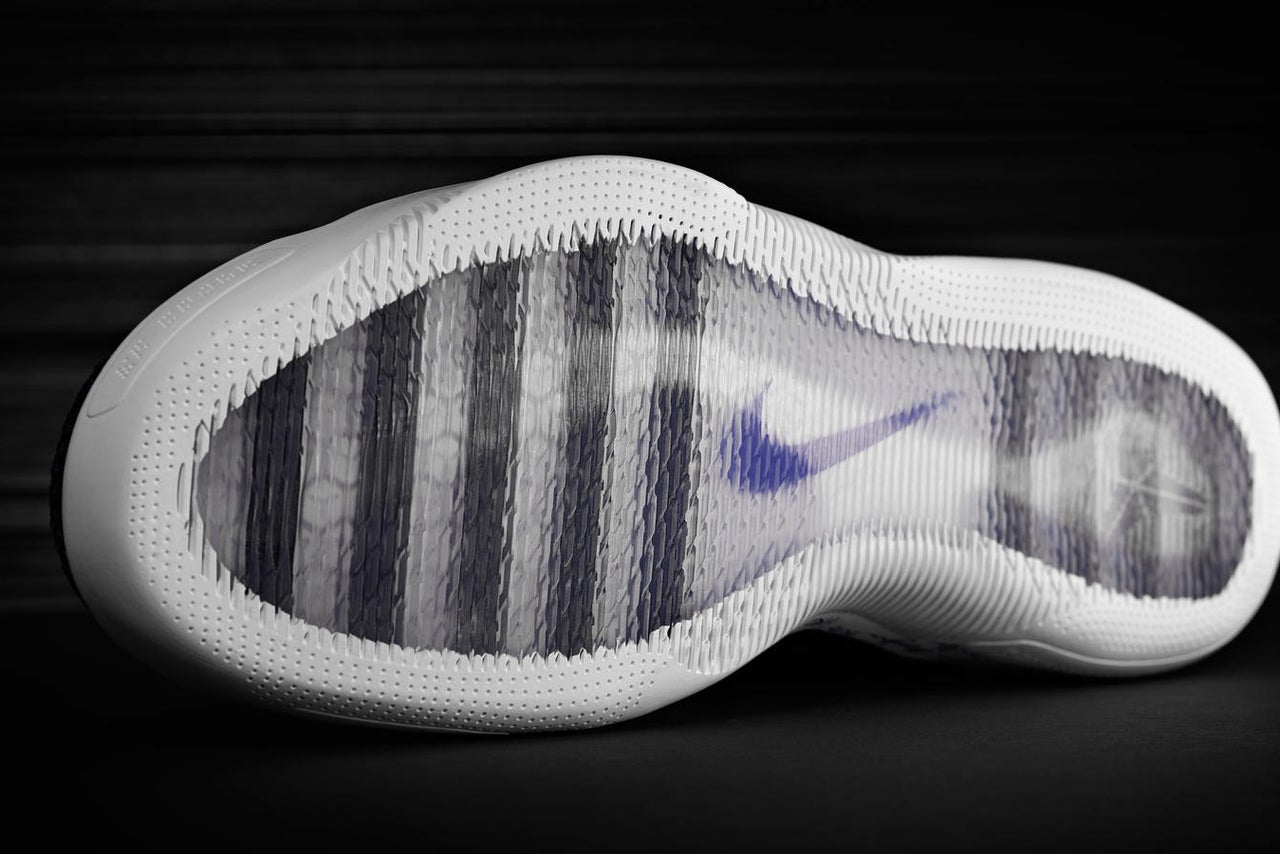 There doesn't appear to be any actual snakeskin on the shoe, but the heel replicates a reptilian scale pattern: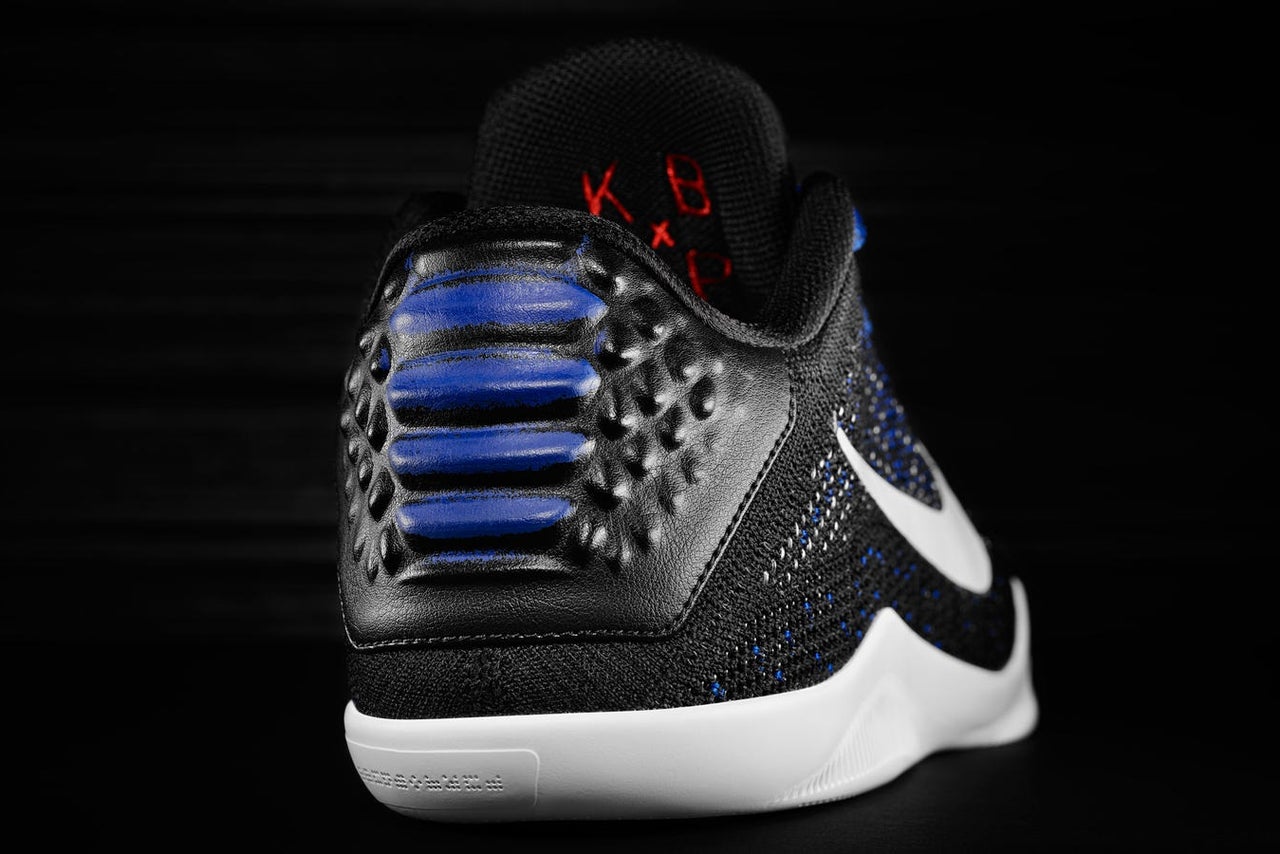 Even the tongue has a hint of a snake-like pattern, although you'll have to look close to see it: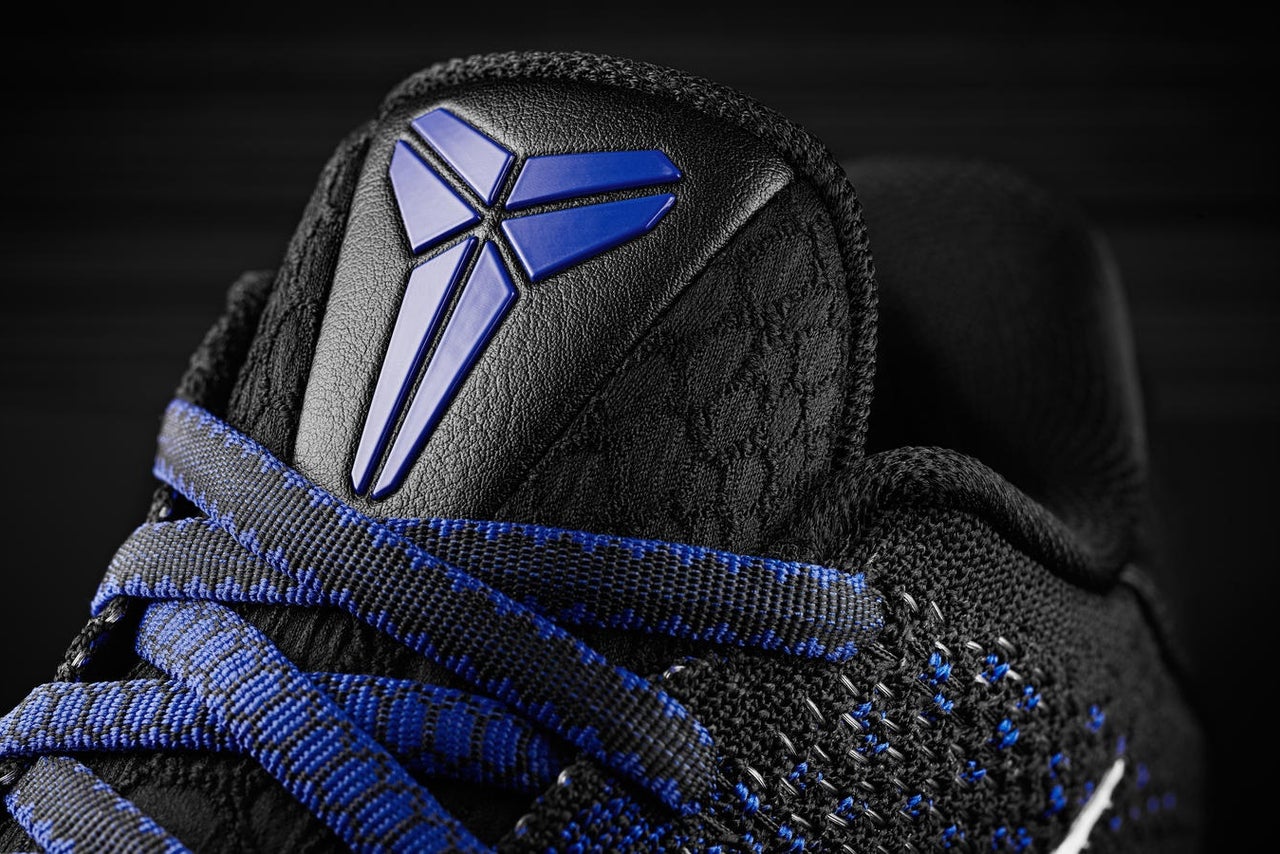 "The Black Mamba" Kobe XI will release online and at select retail locations on May 26.
---
---