National Basketball Association
National Basketball Association
Knicks to eavesdrop on trash talkers?
Published
Jan. 15, 2013 12:00 a.m. ET

Listen up! Talk trash to Carmelo Anthony at Madison Square Garden and you may wind up on tape.
Days after Anthony's overreaction to some bad words led to an NBA suspension, MSG chairman James Dolan had listening devices monitoring everything said to and by Anthony, according to a report in the Newark Star-Ledger.
The report Monday said Dolan had two MSG Network audio technicians stationed at opposite corners of the court during Friday's home game against Chicago. Holding umbrella-shaped parabola microphones, they were told to record Anthony's interactions and send the tape directly to Dolan himself.
The Knicks did not comment on the report. The team left Monday night for a game Thursday in London against Detroit.
Anthony and Boston forward Kevin Garnett exchanged words during the Celtics' 102-96 victory on Jan. 7. Anthony, clearly thrown off his game and finishing just 6-of-26 from the field, then tried to confront Garnett near the locker room and team bus following the game, and received a one-game suspension from the NBA.
Anthony would not reveal what was said by Garnett, only that it was something he felt a man shouldn't say to another man.
Dolan apparently wants to ability to hear for himself.
Teams routinely send videotape of plays they felt should have been fouls to the league office, and perhaps Dolan wants to be able to provide NBA officials with audio proof of what goes on with Anthony.
Dolan hasn't taken questions from reporters covering the Knicks in nearly six years, but remains keenly interested and insistent in knowing what is going on with the team. Public relations officials used to record interviews with players and coaches, and they continue to listen and take notes of what is said.
General manager Glen Grunwald rarely conducts interviews and Dolan is such a stickler for his media rules that when he fired Larry Brown in 2006, he withheld payment for cause because Brown had conducted a roadside interview with reporters without a public relations official present, in violation of MSG rules.
An NBA spokesman said there was nothing wrong with the extra equipment - there already were additional microphones around the court Friday because it was a national TV game - and added that the league doesn't comment on anything teams send for review.
---
---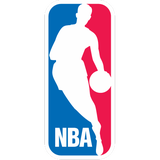 Get more from National Basketball Association
Follow your favorites to get information about games, news and more
---