National Basketball Association
National Basketball Association
Knicks loss to Bulls looks familiar
Published
Jan. 11, 2013 12:00 a.m. ET

The New York Knicks put themselves in an early, insurmountable hole Friday night against the visiting Chicago Bulls before rallying back to make the game look more competitive than it really was in a frustrating, 108-101 loss at Madison Square Garden.
Sound familiar?
Hampered by injuries, seemingly always adjusting to what has become a revolving door of players and facing the toughest stretch of the schedule so far, New York has plenty of excuses for its current regression, during which the Knicks have now lost three straight games and eight of 13 since wowing the league with an unexpected 18-5 start.
But chief among the Knicks' compounding issues, as they try to hold on to the No. 2 spot in the East while the middle of the conference pack keeps gaining ground on New York and the top-ranked Miami Heat, is the team's inability to play hard and play well from the opening tip.
Chicago built a 15-point, first-quarter lead in Friday night's win — the team's second over New York in the last three weeks and third this season — as the Knicks missed 15 of their first 17 shots. And the Bulls pushed that advantage to as many as 25 in the second quarter as Carmelo Anthony missed 10 of his first 11 shots before taking a 57-36 lead into the break.
Anthony heated up in the second half, hitting 10 of 18 attempts on his way to a game-high 39 points, and the Knicks cut the lead to as little as five late in the fourth quarter. But it was too little, too late — again — as New York dropped to 23-13 on the season, just one game ahead of Indiana, who beat the Knicks on Thursday. The Knicks also are1 1/2 games ahead of Atlanta and two games ahead of Chicago and No. 6 Brooklyn.
"We could point the fingers at a lot of things, first with me — I'm the coach, I've got to get us out of this rut," said coach Mike Woodson, who has lost two straight at home for the first time since taking over for Mike D'Antoni last season.
"I don't like the way we're starting ballgames, because that's going to be an indication of how we play throughout the course of a game. I thought last night at Indiana at least we had a defensive tone set early. Tonight we had none. They built the lead, and it was an uphill climb all the way."
Giving opponents a head start has become the norm of late for the Knicks, who, despite allowing the rest of the conference to gain ground in recent games, are still just one game out of first place in the East.
In losses to the Pacers and Celtics this week, it was second-half dropoffs that did New York in, but a 12-point first-quarter deficit made an eight-point win over Orlando last Saturday harder than it needed to be, and the Knicks trailed by as many as 19 in the first half of a five-point loss in Portland on New Year's Day.
Lethargic first halves are not just a 2013 issue, either. New York rallied from a 27-point, first-half deficit against Sacramento on Dec. 28 before a buzzer-beater did it in, and Minnesota led by eight points after four minutes of a three-point Knicks victory on Dec. 23.
Back on Dec. 21, Chicago led by 13 in the first quarter, 17 in the second and 25 in the third of a 110-106 win that was virtually identical to Friday night's game. And in Jeremy Lin's return to the Garden on Dec. 17, Houston led by 14 in the second quarter before taking a 27-point second-half lead in the loss that sparked New York's current slide.
"Our starts have been too up and down, too inconsistent," said Knicks center Tyson Chandler (nine points, 18 rebounds). "I wasn't upset with our effort last night (against Indiana) at all. … Tonight, a little bit different story. We fought at the end, but that's not good enough. We've got to be able to put together four quarters."
Outside of the obvious issue of forcing themselves to rally more often than they'd like, the Knicks have also been dealt a number of personnel blows that have made it difficult to keep playing at the untenable level they once did.
This time a few months ago, no one would have ever fathomed that injuries to Rasheed Wallace and Raymond Felton could be holding the Knicks back, but both have been critical to New York's success so far, and it's no coincidence that the team has struggled with them out.
Wallace, who came out of retirement to bolster the Knicks' frontcourt, has missed 14 straight games with a foot injury, and Felton missed his eighth straight game Friday with a broken right pinky finger. Felton's injury has been especially problematic for the Knicks, as it has forced them to totally alter their offense, relying on the more slow-footed Jason Kidd and Pablo Prigioni to carry his weight.
Without penetration by Felton, the Knicks' Kidd and Prigioni-led offense looks a lot like last season's team did, and it's led to too much passing around the perimeter and contested 3-pointers.
"We miss Raymond. We miss him pushing the tempo of the game," said Anthony, who returned Friday from a one-game suspension (for confronting Kevin Garnett after Garnett trash-talked about Anthony's wife).
"There's a lot of things that, when he was playing, we were getting that we're not getting right now. When we have different guys in the lineup, things change a lot."
In addition, Amar'e Stoudemire's return to the lineup hasn't necessarily made things any easier for the Knicks, but he hasn't particularly hurt them, either, in his limited action thus far, and his defense has actually been above-average — especially for a guy who, in recent days, has said he's never had a coach teach him D.
The schedule has also not been kind and has pitted the Knicks against eight current playoff teams, the Lakers and the surprisingly competitive Timberwolves in the last 13 games.
But it gets better. New York hosts lowly New Orleans on Sunday before heading abroad to play the equally woeful Pistons in London on Thursday. After that, they don't play again until a matinee matchup with the Nets on Jan. 21. Once those games are behind New York, we'll start to get a sense of whether the Knicks are closer to the 18-5 team they once were or the sham that they've looked like lately — one that started a 40-year-old, a 39-year-old and some guy named James White on Friday.
"We've got to have a sense of urgency. We've got to win our next couple of games," Chandler said. "We've got to start a nice little winning streak. Things are never as bad as they seem, things are never as good as they seem, and we're on a little losing streak, we've got guys banged up. We've got to find a way to turn the tide, and once we start winning, everybody will be happy again."
You can follow Sam Gardner on Twitter or e-mail him at samgardnerfox@gmail.com.
---
---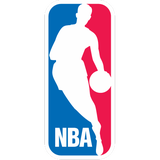 Get more from National Basketball Association
Follow your favorites to get information about games, news and more
---