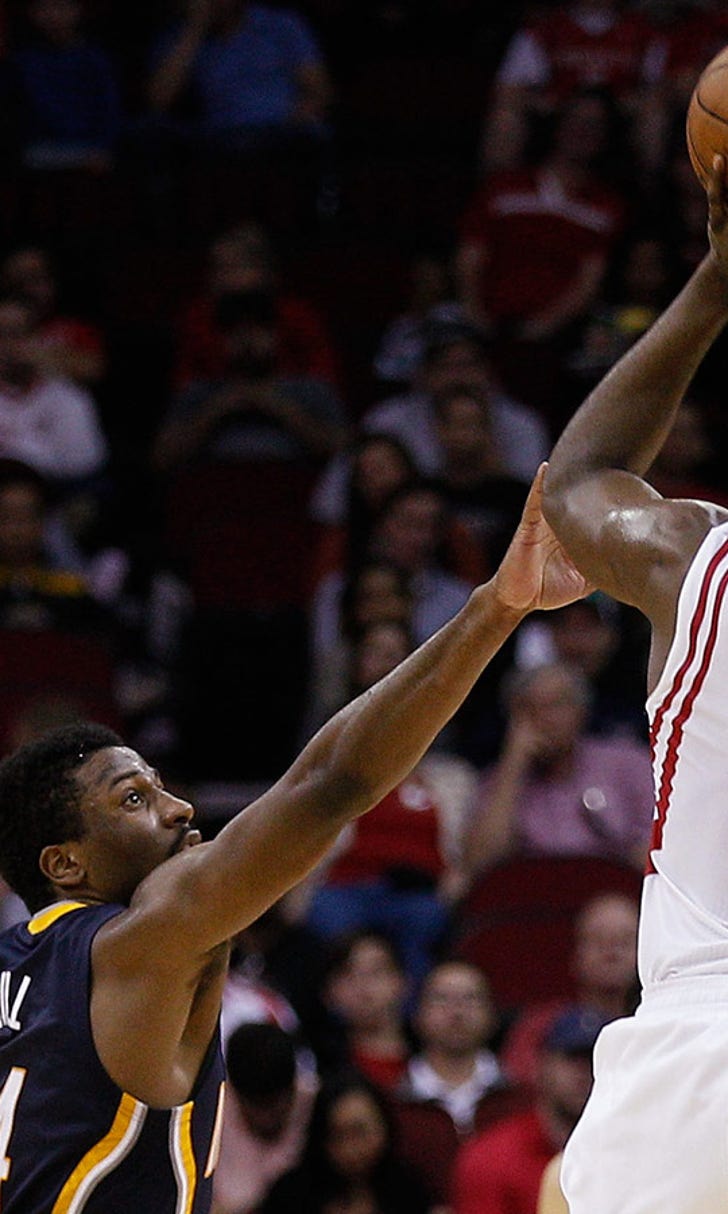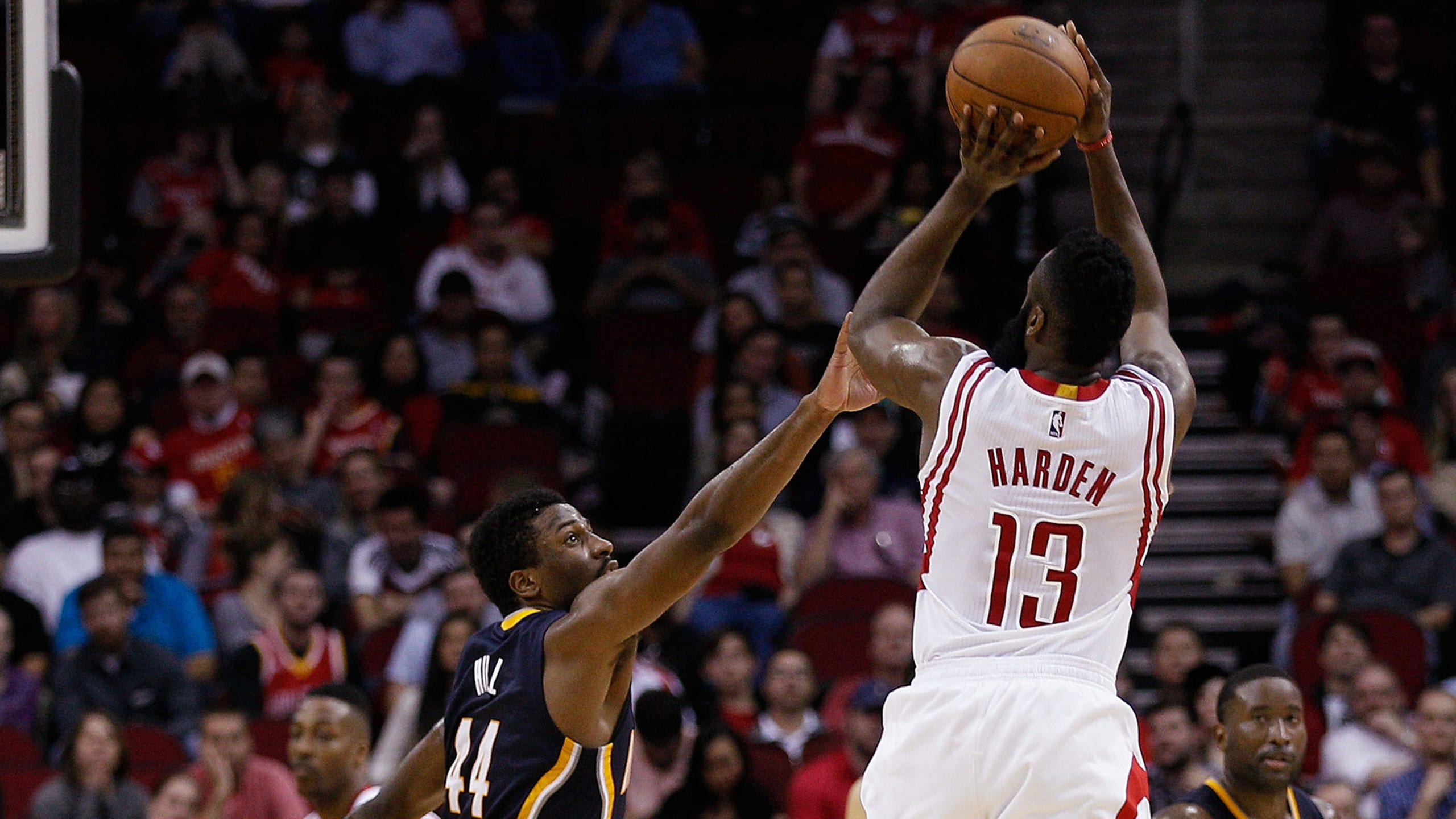 Kings of the 3-point shot are finally starting to act like it
BY Jeff Caplan • January 11, 2016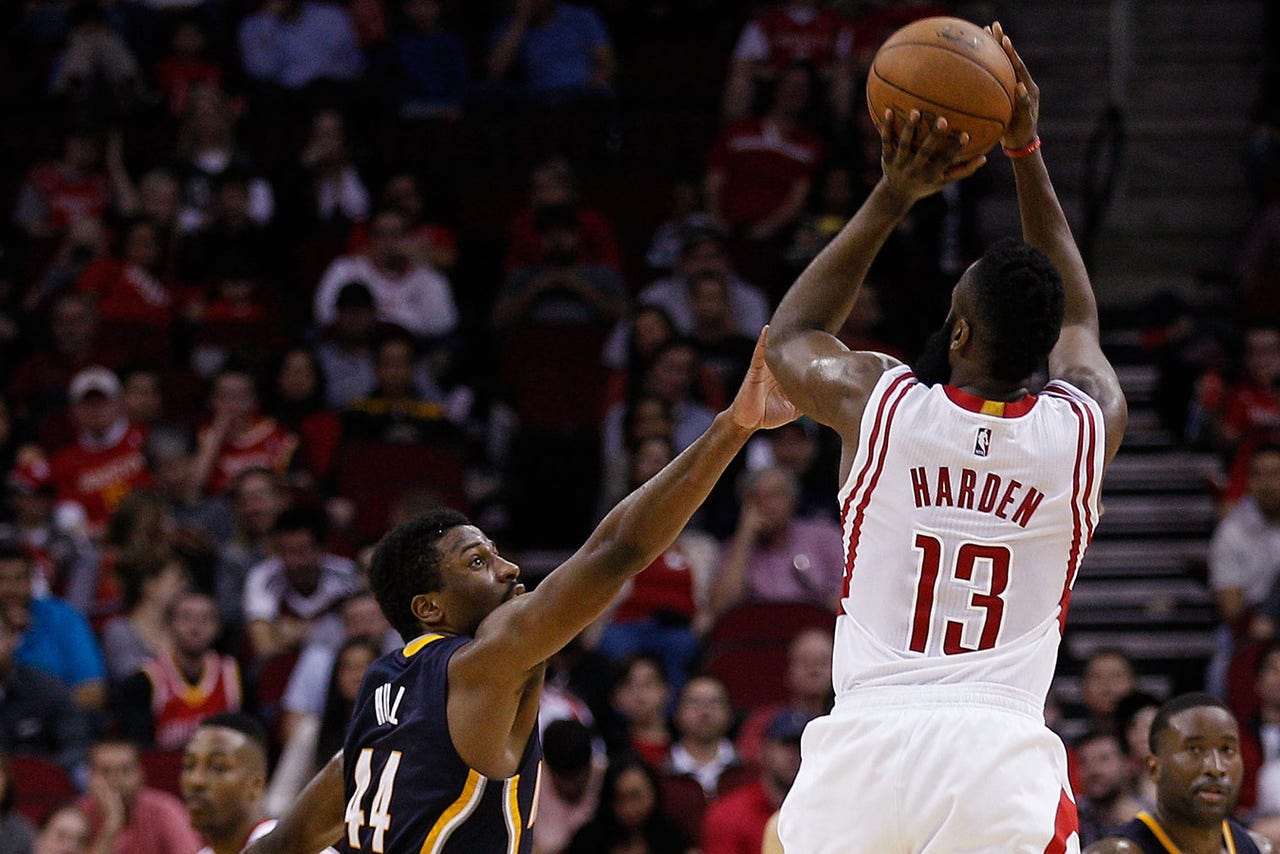 No team launches more 3-pointers than the Houston Rockets -- no, not even the Golden State Warriors -- and finally they're showing why. After a horrific start to the season from beyond the arc, the Rockets are splashing down with one of the top percentages in the league.
They needed the 3-ball Sunday night to claw back and beat the Indiana Pacers in overtime for a third consecutive victory that got them back to .500. Overall, 42 of Houston's 107 points came from beyond the arc.
Since Christmas, a span of eight games, the Rockets are shooting 41.5 percent from beyond the mark. Only Golden State (44.7 percent) and San Antonio (41.7) have shot a higher percentage in that time.
Houston's hot streak stretches back to Dec. 1. In those 20 games, it has shot 38.8 percent on 3s, third in the West behind, again, the Spurs (41.9) and Warriors (41.6). That run still only has the Rockets ranked 15th overall in 3-point percentage at 35 percent.
The Rockets aren't going to deviate from their identity as the league's highest volume 3-point-shooting team. If they revert to shooting 31.9 percent as they did in November, it's going to be a long rest of the season. But if they can hover around 40 percent, they become of the toughest teams to defend in the league.
---
---