National Basketball Association
National Basketball Association
Kings 124, Cavaliers 118
Published
Jan. 15, 2013 7:01 a.m. ET

DeMarcus Cousins didn't let his frustration affect his game, which hasn't always been the case this season for the emotional Sacramento Kings center.
Despite drawing a technical and flagrant foul during a short span in the third quarter, Cousins regained his focus and still had one of his best games of the season.
Cousins had 26 points, 14 rebounds and six assists in helping the Kings snap a four-game losing streak with a 124-118 win over the Cleveland Cavaliers on Monday night.
The maturity of Cousins hasn't gone unnoticed by Kings coach Keith Smart, who in late December suspended the third-year center following a verbal confrontation on the court.
Smart was pleased how Cousins handled a potentially damaging situation against Cleveland. He was called for a technical foul in the third quarter after committing his first foul of the game. Less than a minute later, Cousins was called for a controversial flagrant 1 foul against Zeller.
''I think when he plays in the heat of battle you can see how quickly he got himself back in control,'' Smart said. ''That's growth for him to get himself under control quickly and to communicate with the officials in the right way. He plays like a big man is supposed to play in the paint. His arms and legs go flying everywhere.''
The Kings leading scorer and rebounder, Cousins made 7 of 14 shots, hit all 12 free-throw attemps, and also contributed three blocks and two steals, the second one which he converted into a layup late in the game.
''He (Cousins) is a beast down there and he is tough. He's playing well,'' Cavaliers coach Byron Scott said. ''I've been watching some of the box scores and he's been averaging 20-22 points and 11 or 12 rebounds per night. Tonight was no diffferent.''
Jimmer Fredette and Cousins both scored eight points in the fourth quarter for the struggling Kings, who had allowed nearly 118 points per game during the losing streak and had three losses of 20 points or more.
''We definitely took a step forward tonight and that's a good thing,'' Cousins said. ''It feels good to come in and get a win, especially after that embarrassment (a 29-point loss to Miami), it feels good.''
Marcus Thornton had 20 points and Tyreke Evans added 18 for the Kings. Fredette had 16 points, John Salmons 14 and rookie Thomas Robinson tied a career high with 12 points and added seven rebounds.
Reserve Dion Waiters scored a career-high 33 points for the Cavaliers, who have lost three straight and eight of 10. CJ Miles scored 17 points and Tristan Thompson had 17 points and 15 rebounds. Kyrie Irving had 15 points, but shot 6 of 19 and had six turnovers.
Despite scoring a season-high point total, the Cavaliers watched their six-game winning streak snapped at Sleep Train Arena. The Cavaliers previous loss in Sacramento was on Jan. 20, 2005,
Waiters made two straight 3s, cutting the Kings lead to three points. After the Kings made a free throw, Waiters missed at the other end and Cousins secured the rebound and was fouled. His two free throws sealed the victory.
The scoring of Waiters kept the Cavaliers in the game, especially in the fourth quarter when he made all three 3-point attempts and scored 16 points.
''They shared the ball well and were able to make shots - a lot of shots tonight,'' said Waiters, who made12-of-18 field-goal attempts and had five assists in 29 minutes. ''I'm just doing what I know I can do and staying confident about it. I'm just taking what the defense gives me.''
Irving made two free throws and a jumper to get the Cavaliers within five, but he lost the ball on consecutive possessions and the turnovers led to fastbreak layups byThornton and Cousins, giving the Kings a 116-107 lead with 1:29 to go.
Rumors continue regarding the sale of the Kings. The Maloof ownership is reportedly on the verge of selling the team to a Seattle-based ownership group that would move the team to Seattle next season.
Sacramento Mayor Kevin Johnson is searching for a local group that will buy the team and keep it in Sacramento.
Evans made his first start since missing 16 games, including 11 straight, with a sore left knee. Evans, who played in a reserve role the previous three games, got going early, scoring seven points in the game's first four minutes.
Evans made all six field-goal attempts, including two 3-pointers, and converted four of four free throws. Both he and Thornton lost playing time due to injuries.
''I very much wanted Tyreke Evans and Marcus Thornton to have a good game tonight,'' Smart said. ''I have to get those two guys back into a flow with the game. I thought both of those guys did a great job with that.''
Notes: The Cavaliers shot nearly 49 percent and made 8-of-16 3-pointers. ... Making a rare early appearance, Robinson had six points in the first quarter, highlighted by a dunk off a lob pass with one second left in the period. . Former King Omri Casspi had a strong second quarter off the bench, scoring 10 points. . Sacramento had its entire roster available, which hasn't been the case for much of the season due to injuries and suspensions.
---
---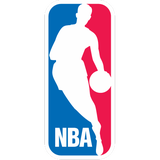 Get more from National Basketball Association
Follow your favorites to get information about games, news and more
---