National Basketball Association
National Basketball Association
Key dates leading to Los Angeles Clippers sale
Published
Aug. 12, 2014 4:20 p.m. ET

LOS ANGELES (AP) A timeline of developments in the record $2 billion sale of the Los Angeles Clippers to former Microsoft CEO Steve Ballmer:
April 25 - Recordings emerge and quickly spread of team owner Donald Sterling denouncing his girlfriend for bringing black men to Clippers games.
April 29 - Sterling gets a lifetime ban and $2.5 million fine from NBA Commissioner Adam Silver, who called the remarks hateful and deeply offensive.
May 12 - Sterling says in TV interview he's not a racist and apologizes for his remarks then starts fresh firestorm with disparaging comment about Magic Johnson and HIV.
May 13 - Shelly Sterling says in TV interview that she fears Donald Sterling is in early stages of dementia.
May 29 - Shelly Sterling reaches agreement to sell the team for $2 billion to former Microsoft CEO Steve Ballmer. She says she has the authority under the family trust after two doctors found her 80-year-old husband had symptoms of Alzheimer's disease.
June 4 - Donald Sterling agrees to sign off on sale.
June 9 - Donald Sterling pulls support for deal, vows long court fight to keep team.
July 7 - Probate court trial begins on legality of sale.
July 8-9 - Donald Sterling gives caustic, combative testimony during trial, shouting at lawyers for both sides and saying Shelly Sterling duped him. He calls her a pig when she tries to approach him after her testimony.
July 28 - Probate judge rules against Donald Sterling, says deal to sell team can go forward.
Aug. 8 - Probate judge refuses Donald Sterling's request to block the sale but says he could file it again.
Aug. 11 - Probate judge enters his order confirming the authority of Shelly Sterling, on behalf of the Sterling Family Trust, to sell the team to Ballmer.
---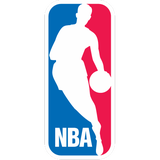 Get more from National Basketball Association
Follow your favorites to get information about games, news and more
---