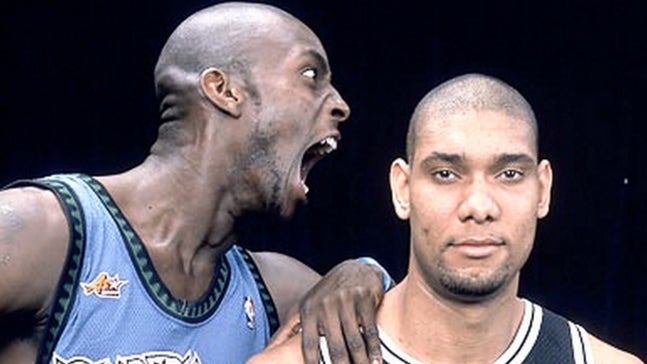 Kevin Garnett gets nostalgic, posts priceless pics on Instagram
Published
Mar. 20, 2016 1:59 p.m. EDT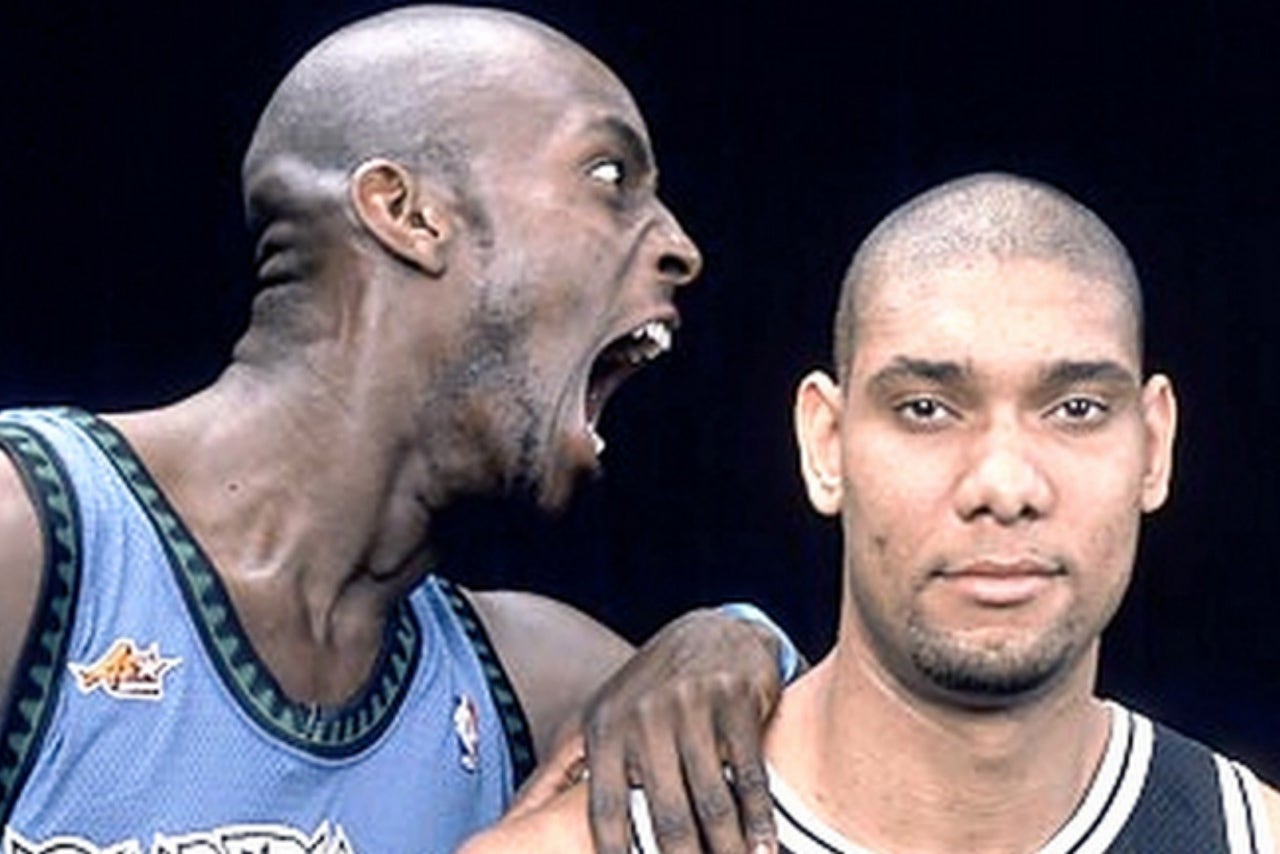 The hour glass is running low on what could be Kevin Garnett's final NBA season, and the Timberwolves veteran is getting uncharacteristically nostaglic on the 'Gram.
Presumably thumbing through a thick scrapbook of his, Garnett posted some deep cuts to Instagram on Saturday. He kicked off his walk down memory lane with a sublime shot of he and Randy Moss—Minnesota saviors.
And then there's this priceless jewel with 'Wolves owner Glen Taylor and former Wolves coaches Kevin McHale and the late Flip Saunders. So turtle. Much neck.
He also gave a shoutout to Tim Duncan-the polar NBA opposite and Earth's galactic counterbalance to Garnett.
Lastly, this crown jewel from earlier in the week: teen Garnett and teen Paul Pierce, ostensibly at prom together (one can dream).
That's good, heartwarming nostalgia from KG. Don't expect it to last. 
Dan is on Twitter. His Instagram is a carefully manicured vignette into his most ideal, non-realistic life.
---
---