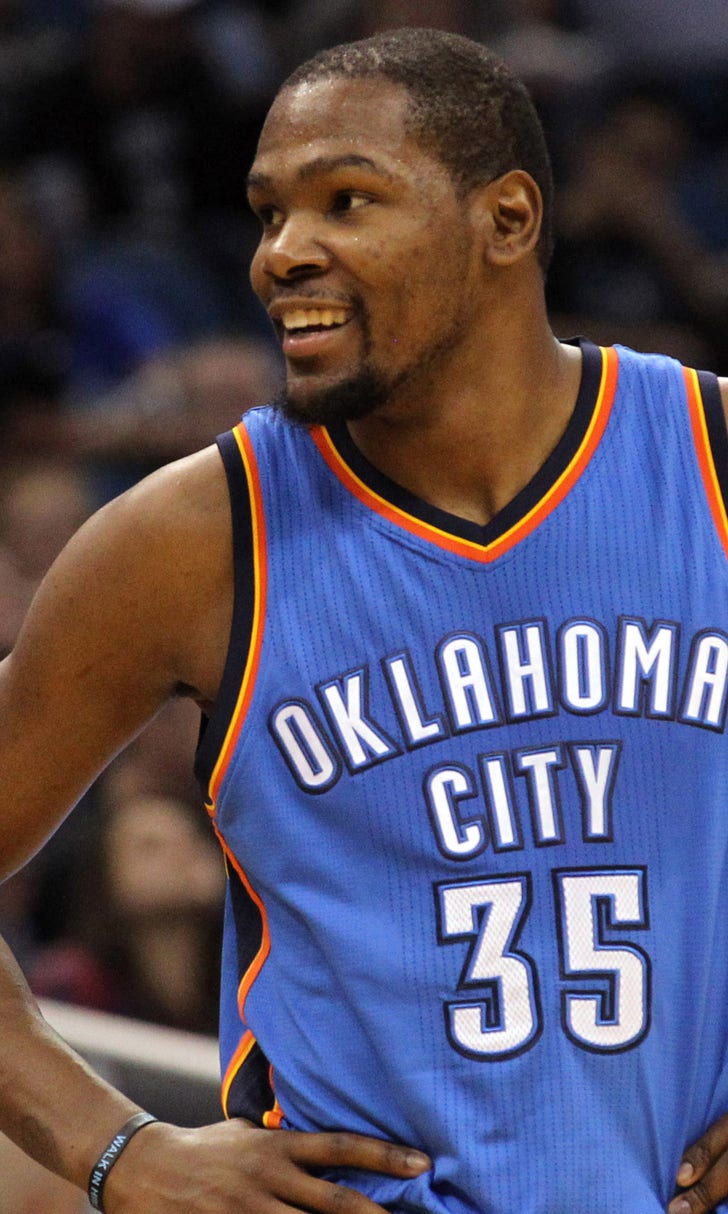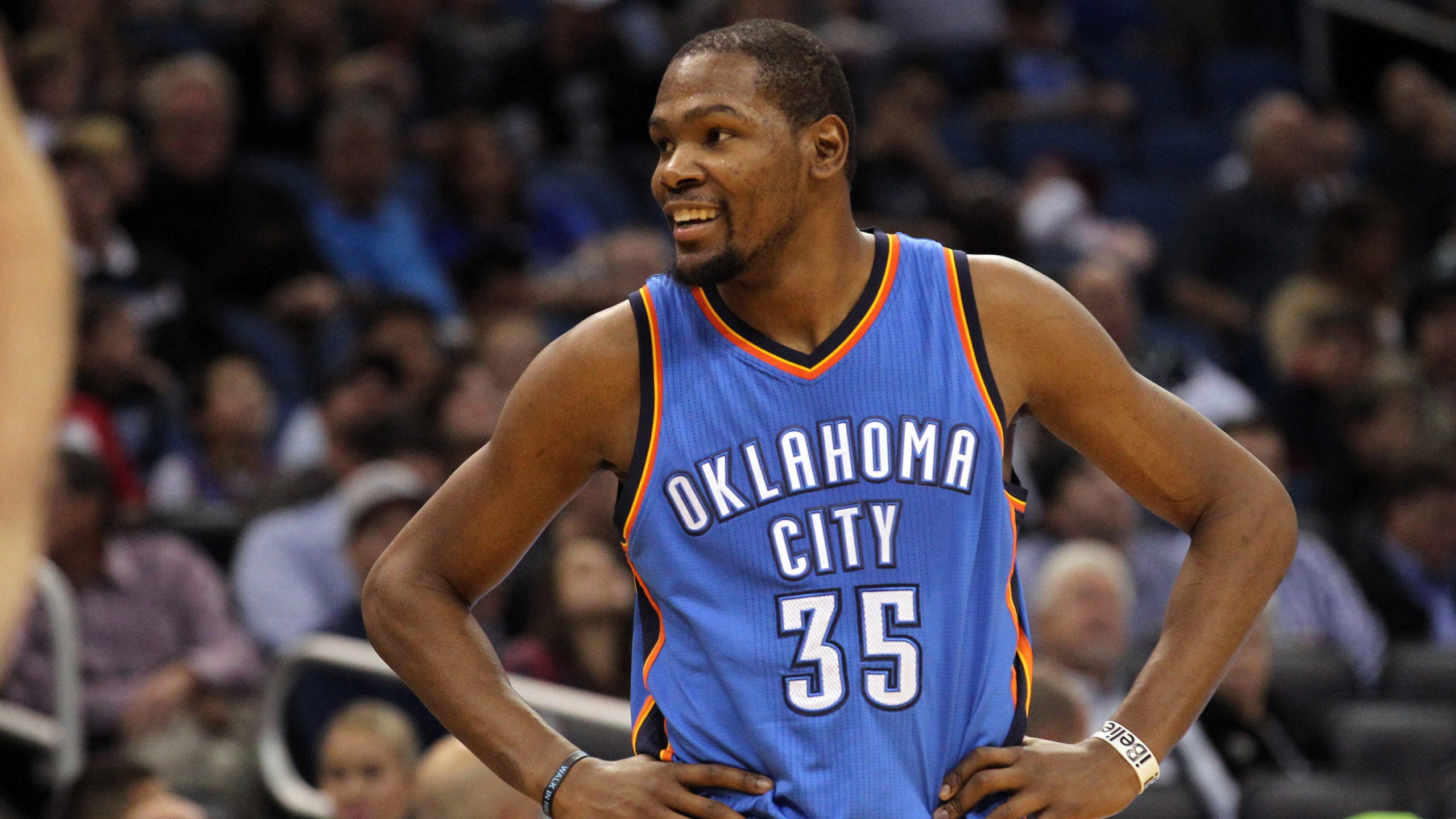 Kevin Durant to All-Star snubs: 'Whoever want my spot can play me one-on-one for it'
BY Jovan Buha • February 6, 2015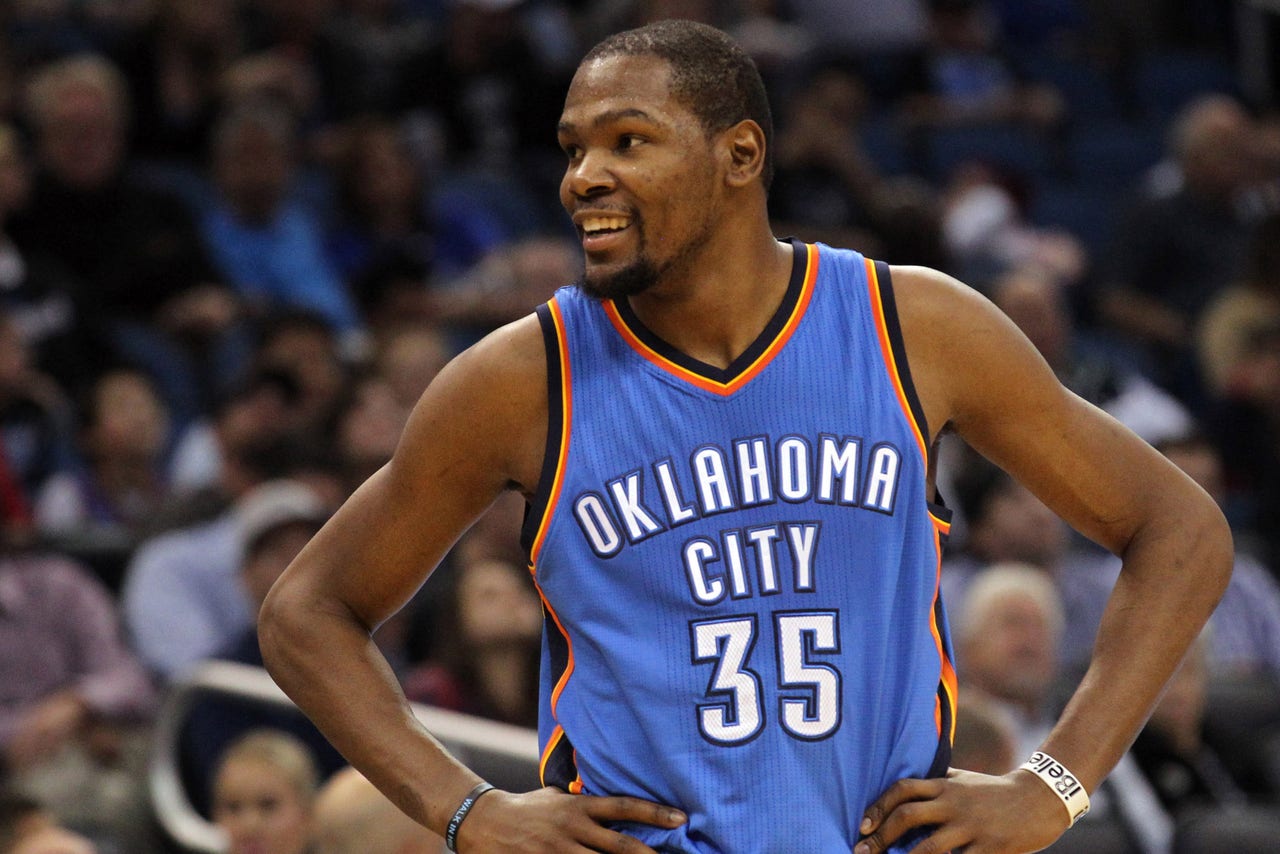 Oklahoma City Thunder superstar Kevin Durant has heard the criticism surrounding his All-Star selection, and he's finally responding.
Durant's simple message for any Western Conference player (and Charles Barkley) who thinks they should have made the All-Star team over him: Come and play him one-on-one for his spot.
The main arguments against Durant are that he's missed too many games due to foot, ankle and toe injuries -- he's only played in 22 of the Thunder's 49 games this season -- and that the Thunder's overall record (25-24) isn't good enough to merit two All-Star selections (Russell Westbrook had a similarly murky case because of missed games, but his inclusion was more of a no-brainer).
At the same time, Durant's level of play when healthy has been close to last season's MVP production -- he's averaging 25.1 points on 51.1 percent shooting, 6.7 rebounds, 4.1 assists, 1.0 block and 0.9 steals -- which undoubtably puts him as either the best or second-best player in the league, depending on which side you fall on the Durant vs. LeBron James debate.
Damian Lillard and DeMarcus Cousins (who was eventually selected by NBA Commissioner Adam Silver to replace the injured Kobe Bryant) are All-Star-caliber talents and would have been shoo-ins in the East. But their numbers don't stack up to Durant, and they certainly aren't more popular (which is what the All-Star Game is really about, no?).
Not to mention that Durant's skill set, playing style and body composition are ideal for one-on-one play -- he's too tall and long for guards and wings to contain him, but also too quick and athletic for big men to have any prayer of stopping him -- so if Lillard, Mike Conley or Monta Ellis wants to lace 'em up and play Durant for his spot, it's going to end ugly.
It's unlikely anything materializes from this challenge, but Durant is letting everyone know the reigning MVP is still intent on holding onto the throne.
---
---