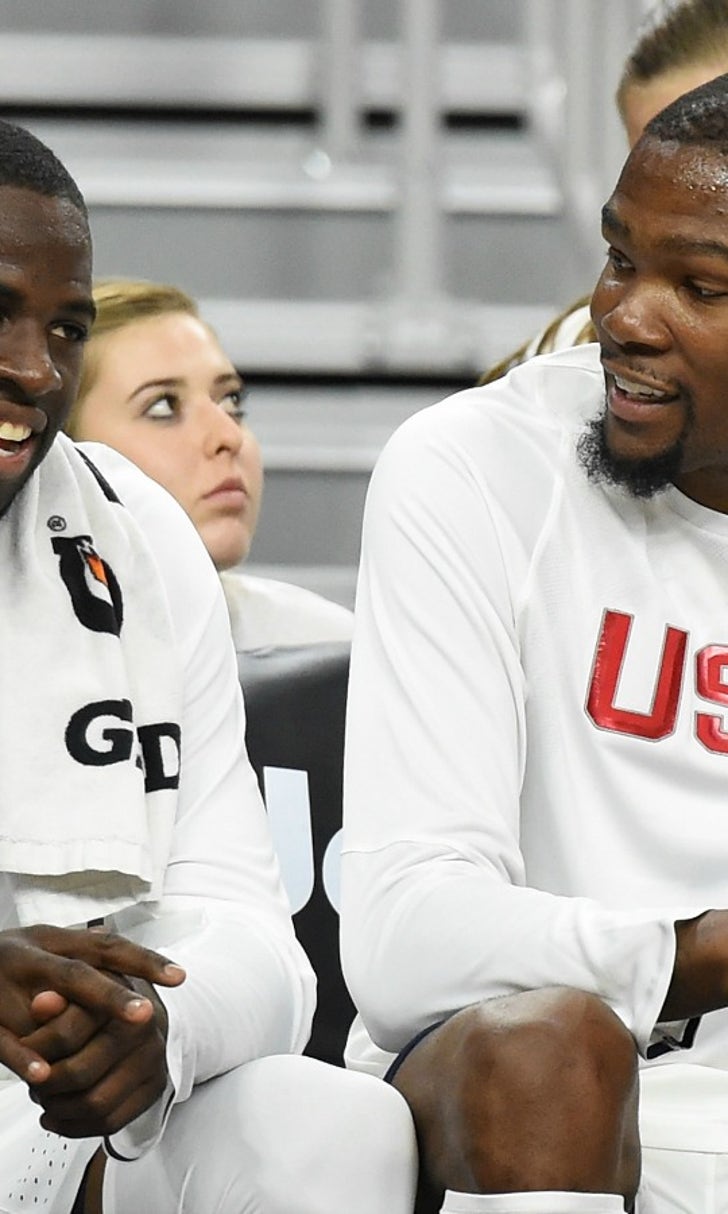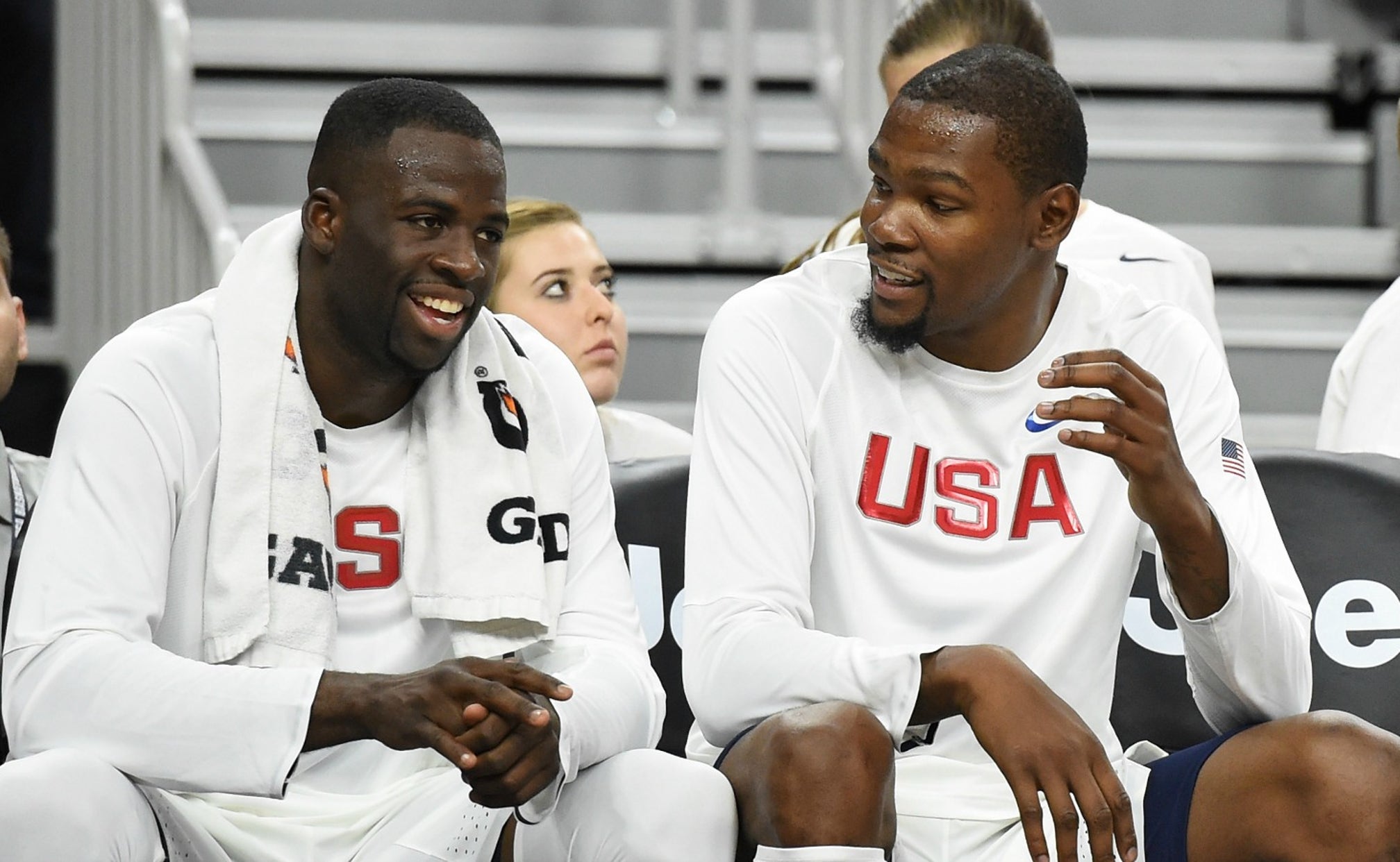 Kevin Durant and Draymond Green already proving to be a dangerous combo
BY foxsports • July 23, 2016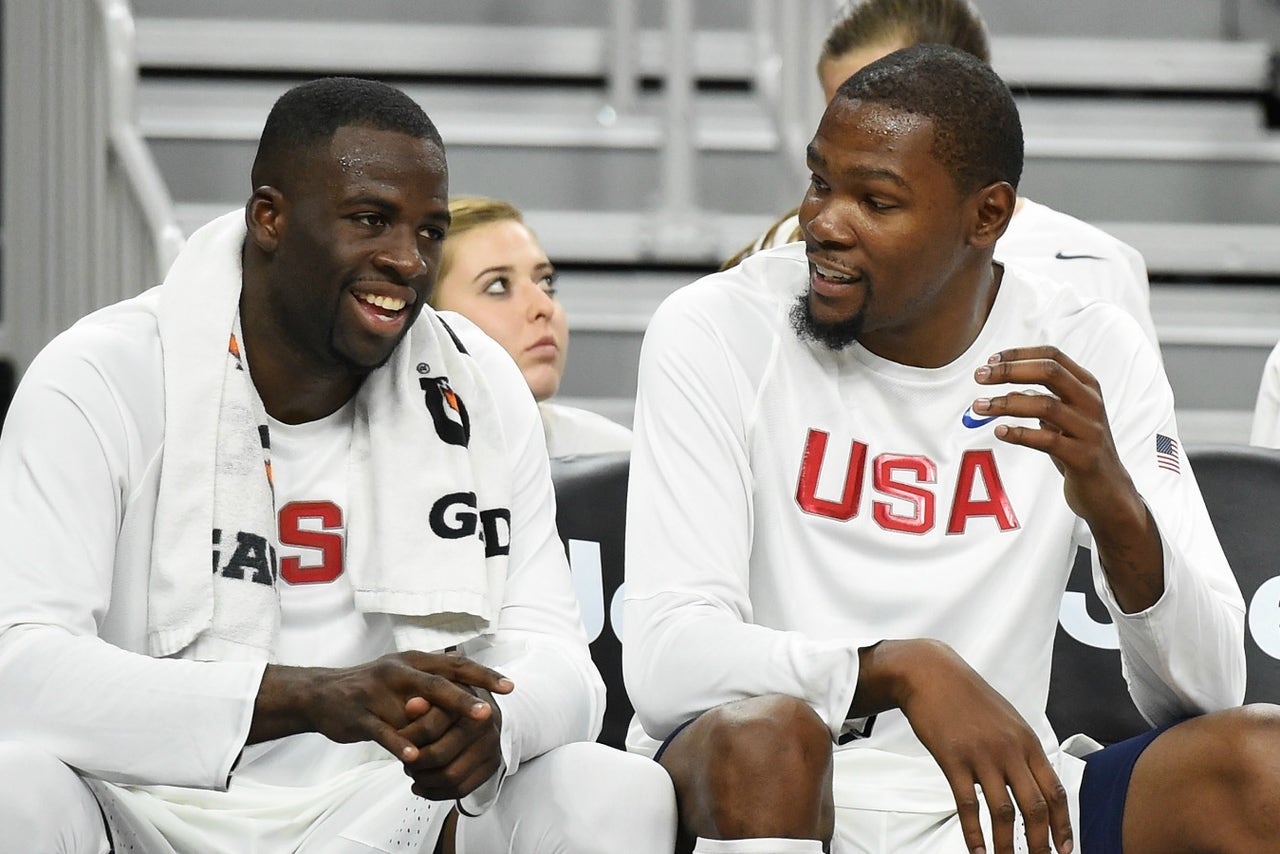 In the second quarter of Team USA's exhibition game against Argentina on Friday night, the crowd got what it wanted:
Kevin Durant, Draymond Green and Klay Thompson on the same court, playing for the same team.
The preview of the 2016 Warriors super team only lasted a minute and 45 seconds—in a game against an overmatched Argentina squad, of course—but showed exactly why Golden State is a -130 favorite to win the 2017 NBA Finals.
Even in their short time on the court, Green and Durant in particular looked like natural complements to each other.
Twice, Green pick-and-rolled to free Durant open for three-pointers.
He also fed Durant immediately when he saw defenders giving him too much space.
Durant, in turn, did the same when the defense left Green with room behind the arc.
In all, it was a tiny but promising and/or terrifying exhibition. If you like pretty basketball, get excited. Durant could fit as naturally as the Warriors hope he will in Steve Kerr's pass-heavy, pick-and-roll offense.
If you're a fan of any other team...well...brace yourself.
Dan is on Twitter. He just hopes the games are close-ish.
---
---