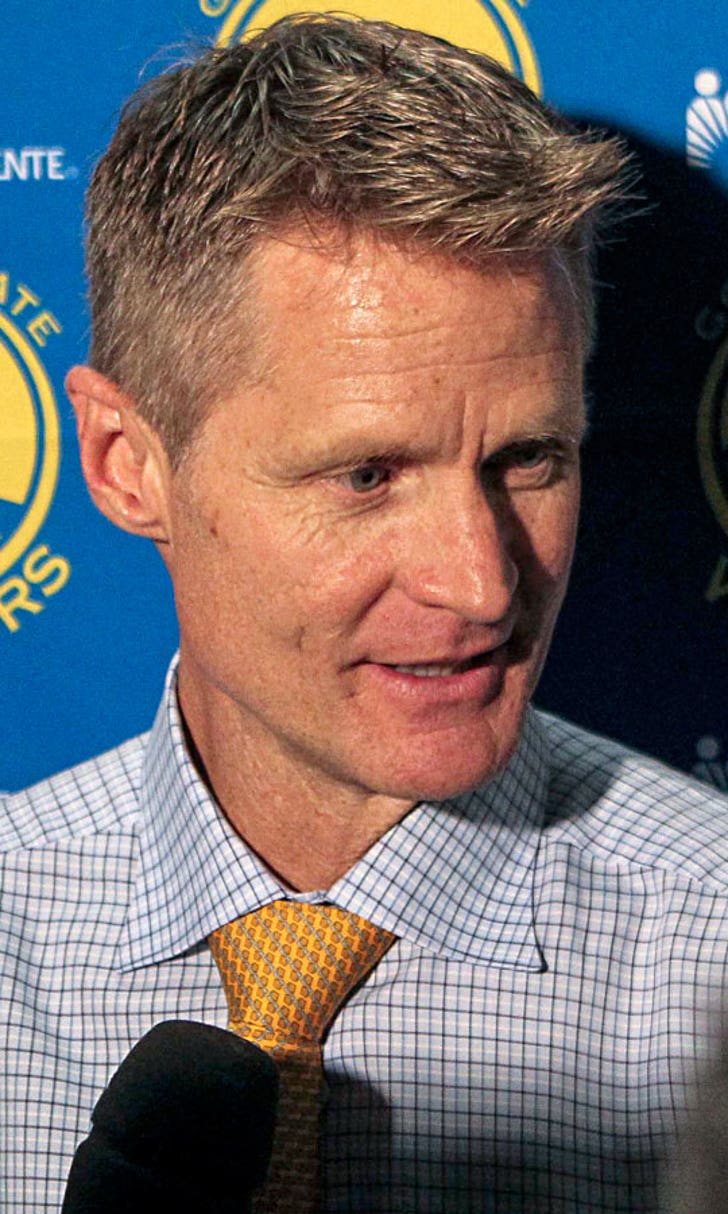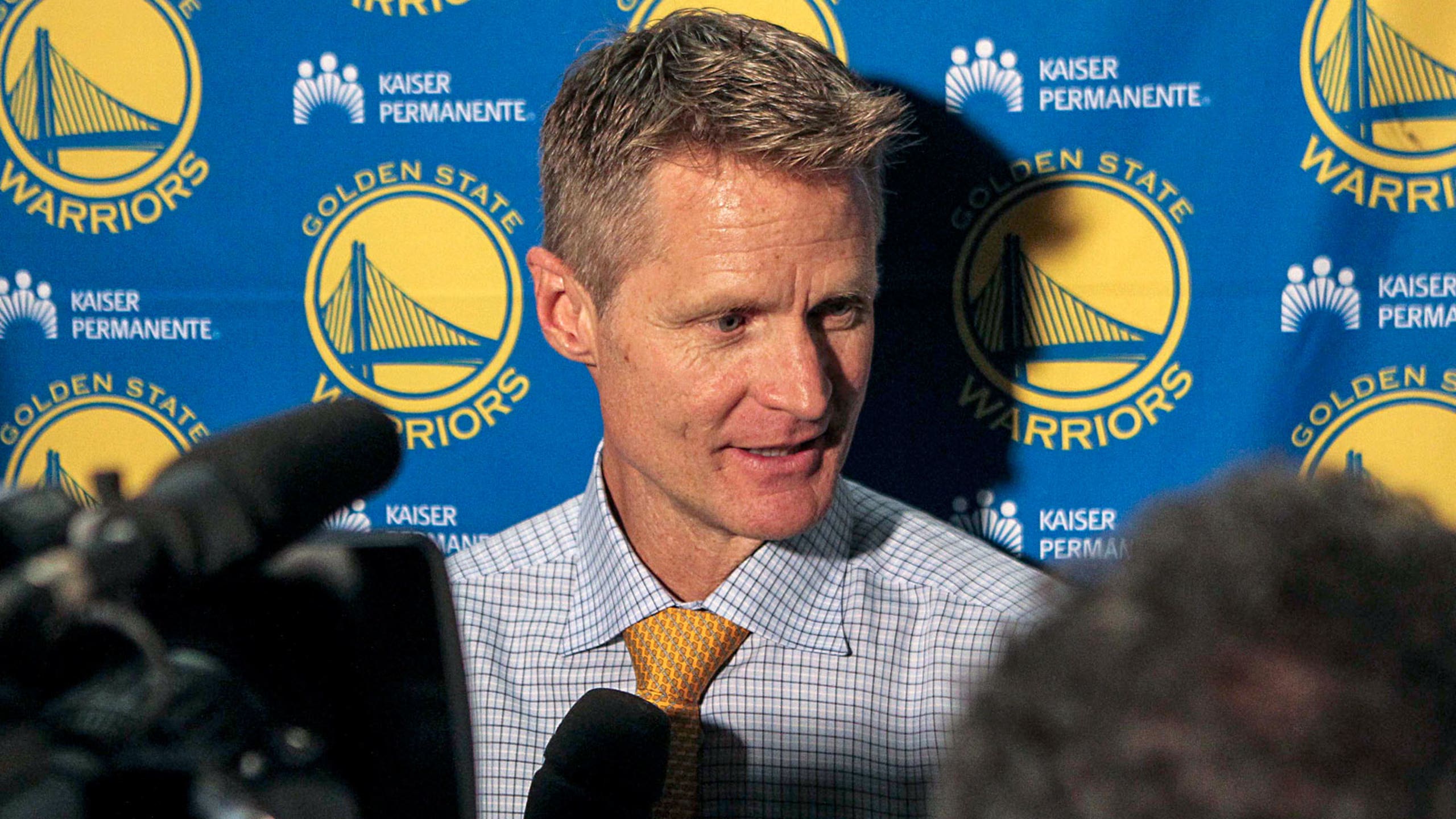 Kerr: Spinal fluid leak forcing his leave of absence from Warriors
BY foxsports • October 13, 2015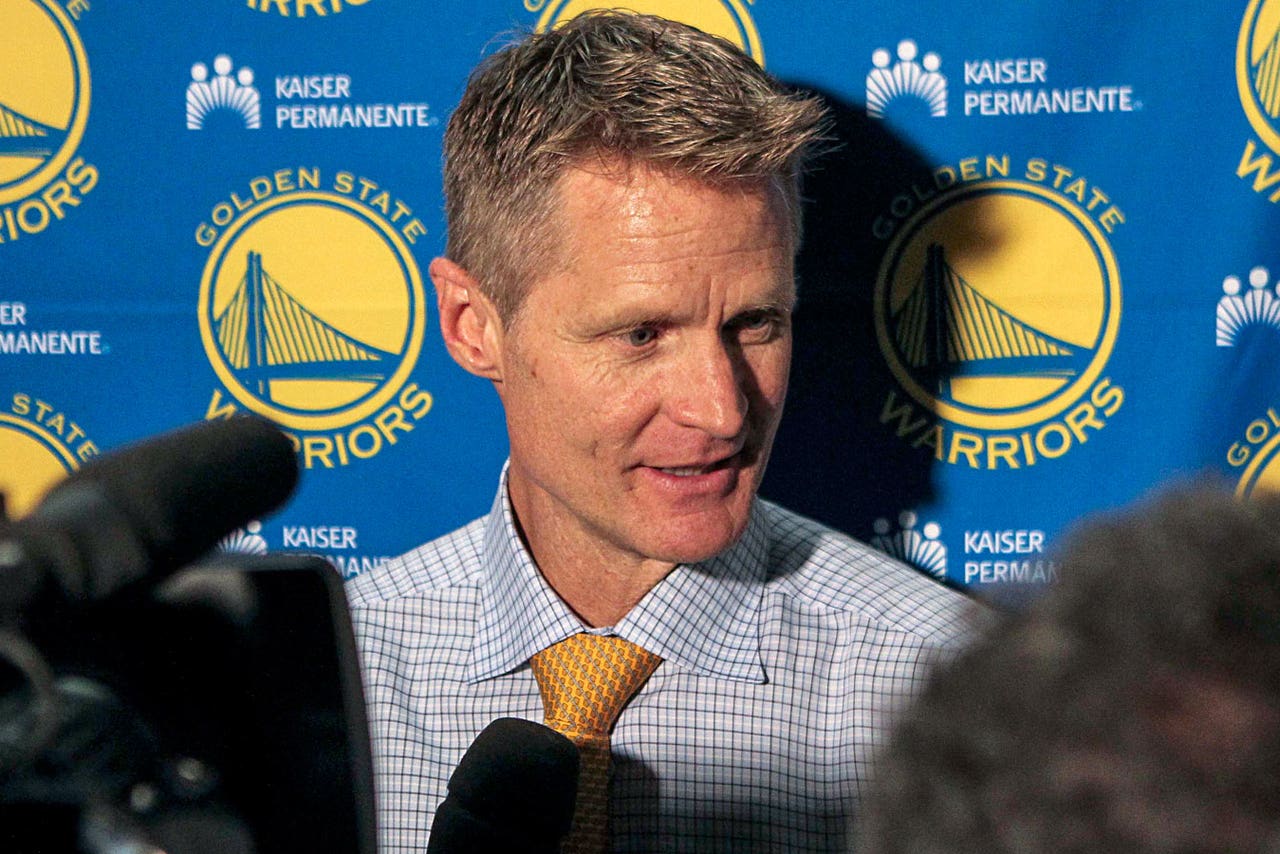 Golden State Warriors head coach Steve Kerr clarified the status of his back injury on Sunday, saying his symptoms were the result of a spinal fluid leak.
"The leak is fixed, but I'm still getting some symptoms. That's why I'm out," Kerr said, according to the San Francisco Chronicle. "I wanted to be clear to you guys and the fans. I want to be upfront about what's happened. Because I'm still having symptoms, it makes it difficult for me to be on the floor. …
"The prospects are good. I'm going to heal."
Kerr had two offseason back surgeries -- on July 28 to repair his injury and then on Sept. 4 to address the leak -- after rupturing a disk in his back during Game 5 of the NBA Finals but is still experiencing headaches and a lack of energy. He was forced to take a leave of absence on Oct. 1.
With the season-opener against the New Orleans Pelicans on Oct. 27 just around the corner, the answer to the question of whether Kerr's health will force him to miss any regular-season action is rapidly approaching.
Kerr won't put a timetable on his recovery, though, and remains out indefinitely.
"I have to get my health right before I can coach the team and before I can bring the energy that's necessary to coach the team," Kerr said. "I'm extremely bored. It's not fun. I want to be here.
"This is my dream job. These are my guys. We're coming off a title, and the season starts in two weeks. It's unbelievably frustrating. I want to be here, but I also know that I've got to be careful."
---
---