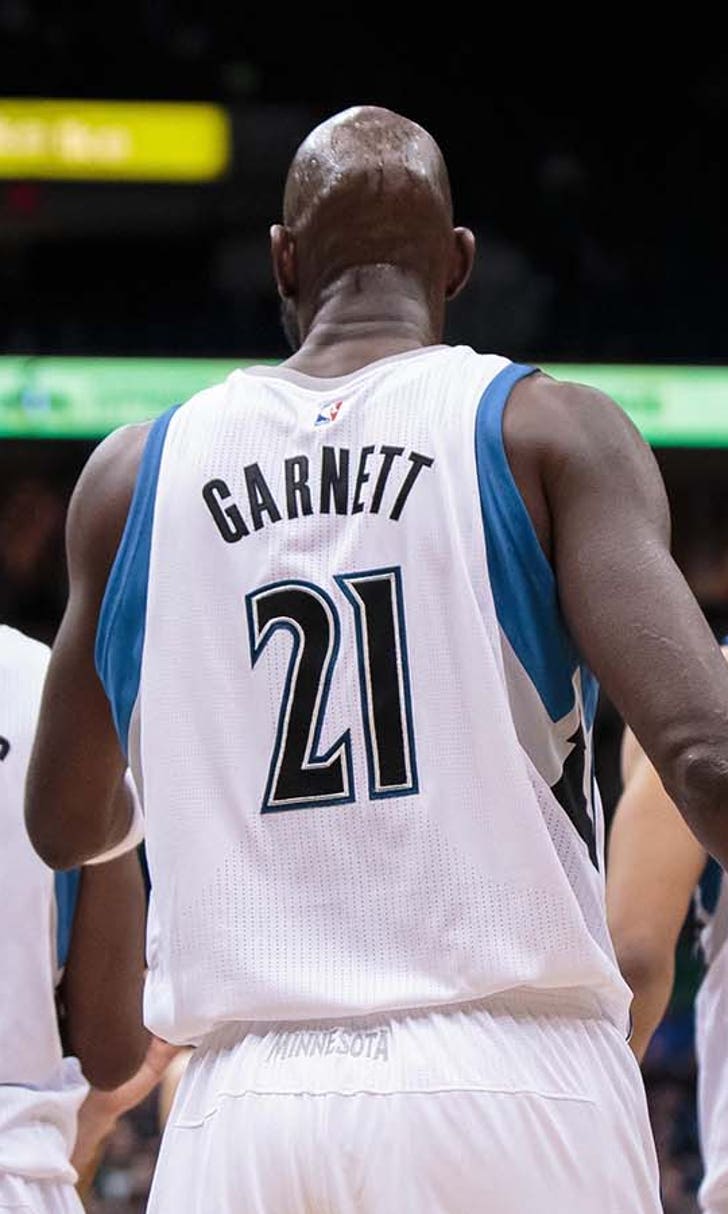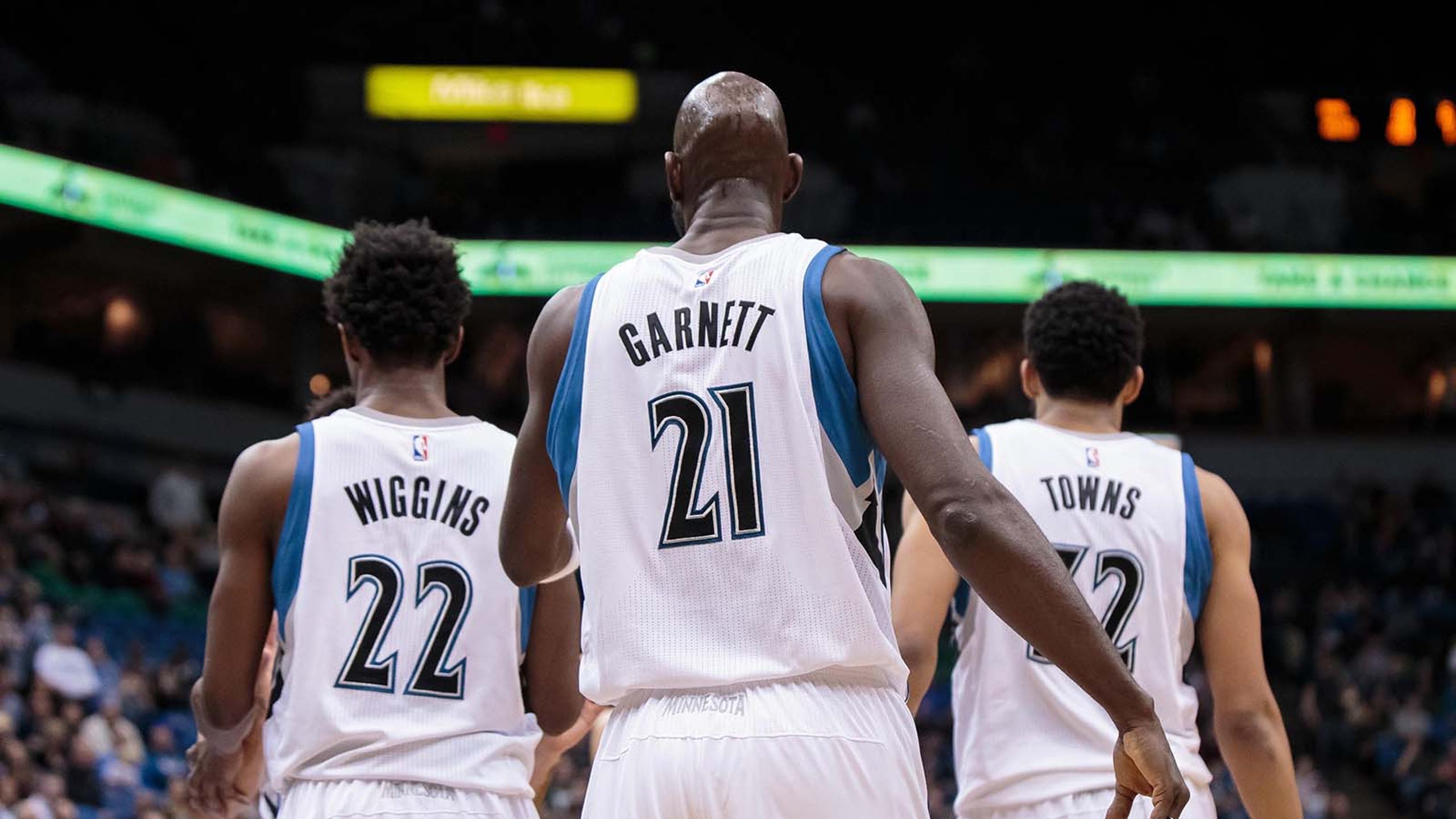 Karl-Anthony Towns on Kevin Garnett: 'He is one of a kind'
BY foxsports • January 8, 2016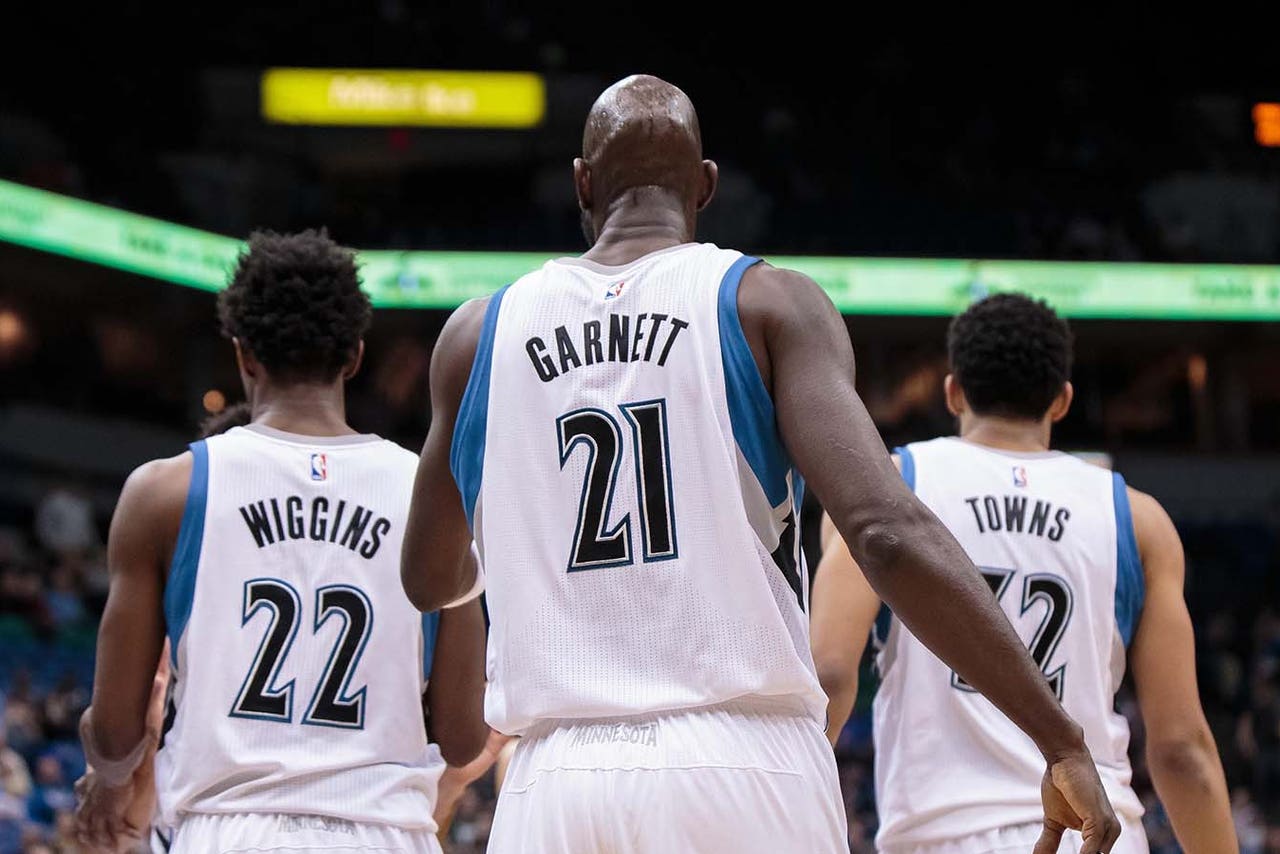 Karl-Anthony Towns: Basketball star, great kid...writer?
Towns has penned a first-person essay for GQ (as told to Myles Brown) about his time so far in the NBA, in which he touches on multiple topics: His adjustment to the league, dealing with new teammates and travel, etc. But one comment, in particular, stood out.
Yes, that was the one about the man who holds the title of Loudest Person in NBA History: Kevin Garnett.
From the GQ piece:
Nothing he does surprises me anymore. KG is one of a kind. He's not one of a kind once every other day or week. He's one of a kind every single day, and that's what makes him special. Something small like tipping a ball out of bounds on defense will happen and we'll clap, but KG is just standing up going crazy like someone just got dunked on with the best poster of all time. I think everyone needs his energy. It pushes us to be great. When you have someone who is so energetic, so passionate, that passion starts to flow through you. For us, it's a big boost when we make a layup to see how happy he is. It makes us want to keep making our brother happy.
Towns and Garnett have grown close in their first year together, with the rookie attaching himself to the almost 40-year-old's hip immediately upon his arrival. Towns' father recently told FOX Sports, "KG is the best thing that ever happened to Karl-Anthony." 
As for the energy, we knew about that one. Garnett's constant motor has become NBA legend, something we probably wouldn't believe is real (or at least would be convinced was distinct hyperbole) if we didn't have legitimate records of its occurrence.
Speaking of...let's use this as an excuse to remember one of the best KG Is Out Of Control Moments of all time.
---
---