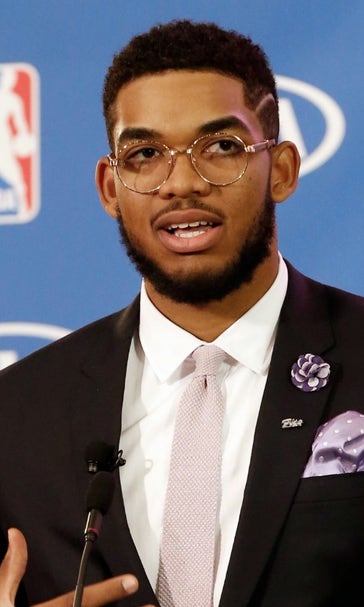 Karl-Anthony Towns is planning a Flip Saunders tribute at the NBA Draft lottery
May 17, 2016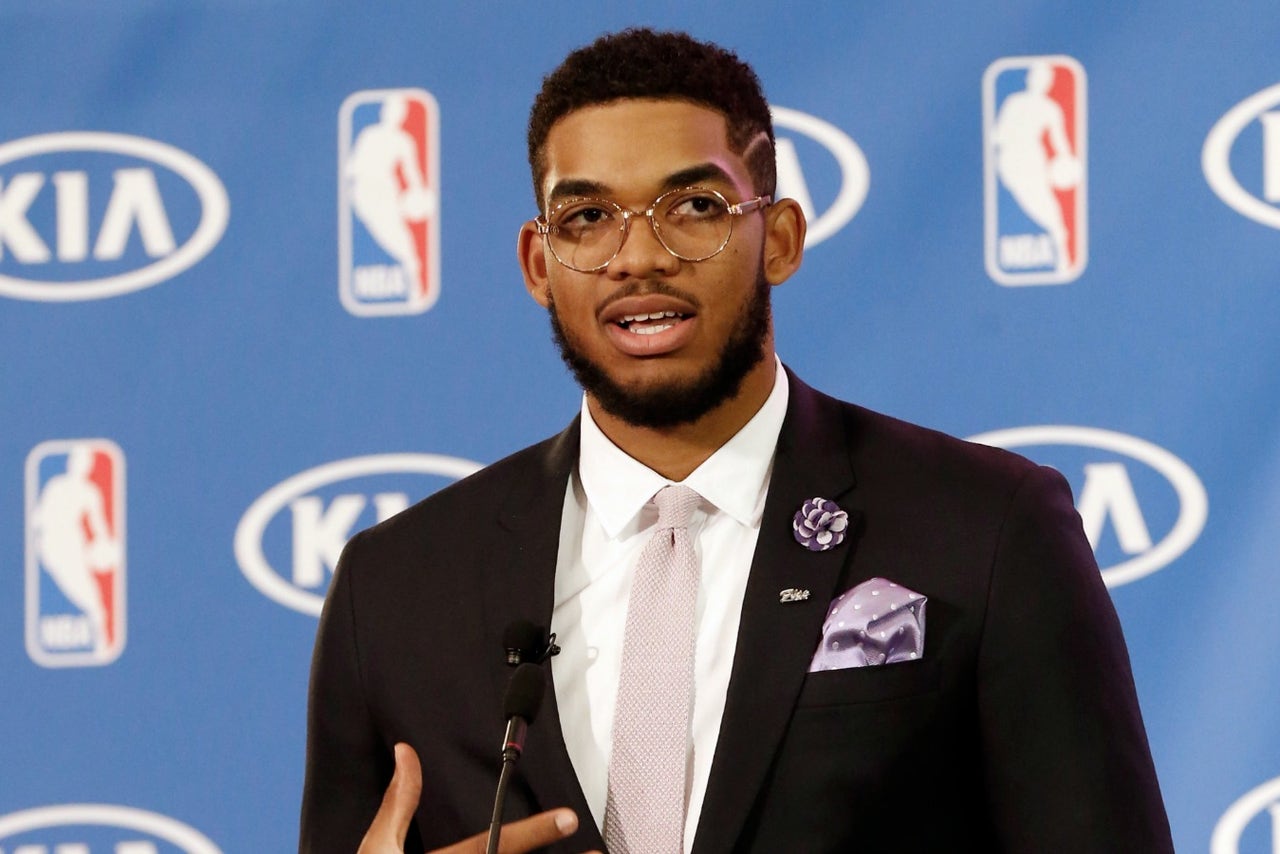 The Minnesota Timberwolves will need all the positive juju they can muster if they want to hit the jackpot and secure the first overall pick in the NBA Draft lottery for the second year in a row.
For this they'll lean on Karl-Anthony Towns, who's representing the team at Tuesday night's NBA Draft Lottery.
As the franchise's representative, Towns will have a good luck totem on his person for the occasion. He won't be the only one, but chances are, his will carry more significance than any other rabbit's foot at the drawing.
Towns tweeted out a picture of the special item he'll wear for the selection: the wedding band of late former Timberwolves head coach Flip Saunders, who passed away in October after a battle with Hodgkin's Lymphoma. 
This is a small, but eloquent way for Towns to commemorate the occasion. This time last year, Saunders was celebrating Minnesota drawing the first pick, which they'd use to bring in Towns, who blossomed into a monster and earned Rookie of the Year honors in May.
Of course, Towns will have to gin up a tornado of good fortune for Minnesota to draw its second No. 1 pick in as many years. Only the Cleveland Cavaliers have pulled off this feat before, and with the fifth-worst overall record in the league in 2015-16, Minnesota's chances of landing this marlin again stand at a lean 8.8 percent. 
But they're not putting too much pressure on Towns. As new head coach Tom Thibodeau told The Pioneer Press' Marcus R. Fuller, he's willing to accept the second pick, too.
"I told [Towns], 'Top two and I'm good,' " Thibodeau said. "I'm giving him a little rope. I'm excited for him. I think it's going to be a great experience."
Dan is on Twitter. Flip had the American Dream: a really big team and a really nice ring.
---
---