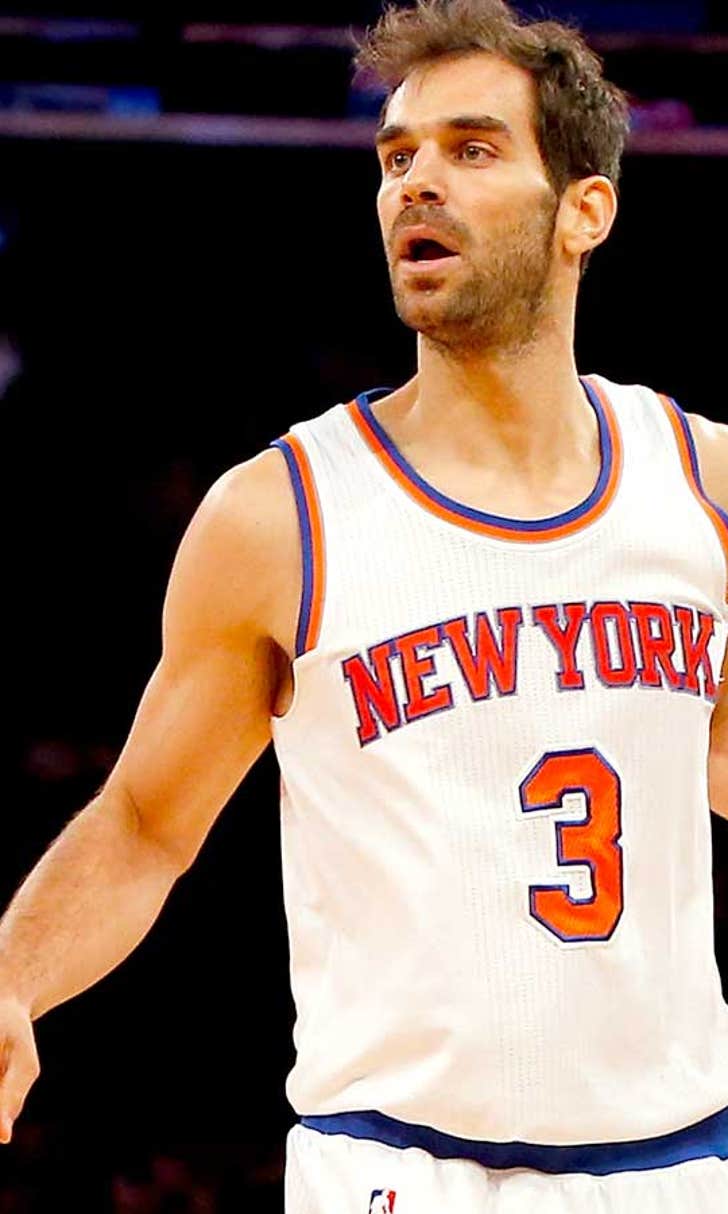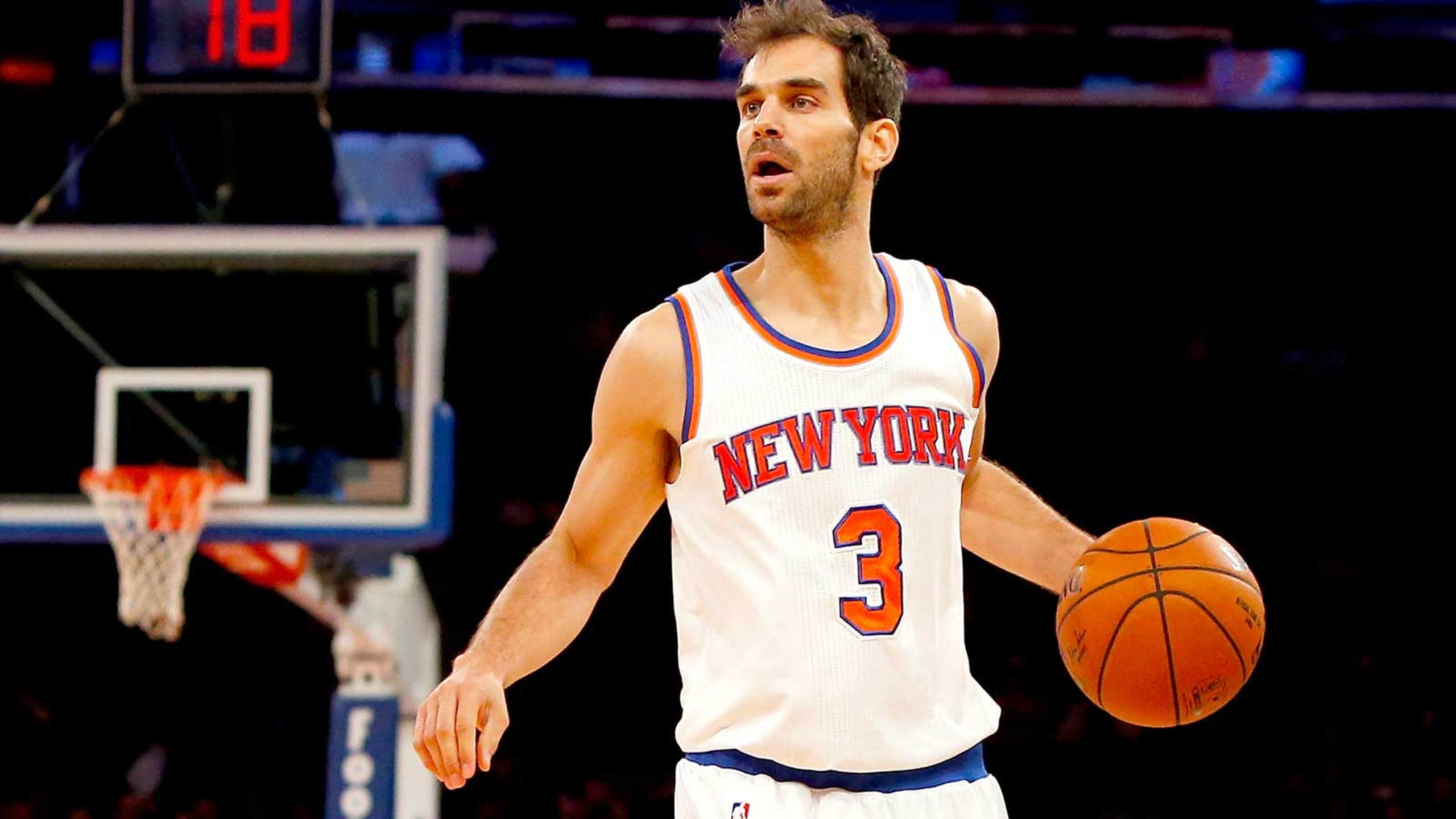 Jose Calderon on Knicks' trade rumors: 'I'm used to it'
BY foxsports • January 29, 2016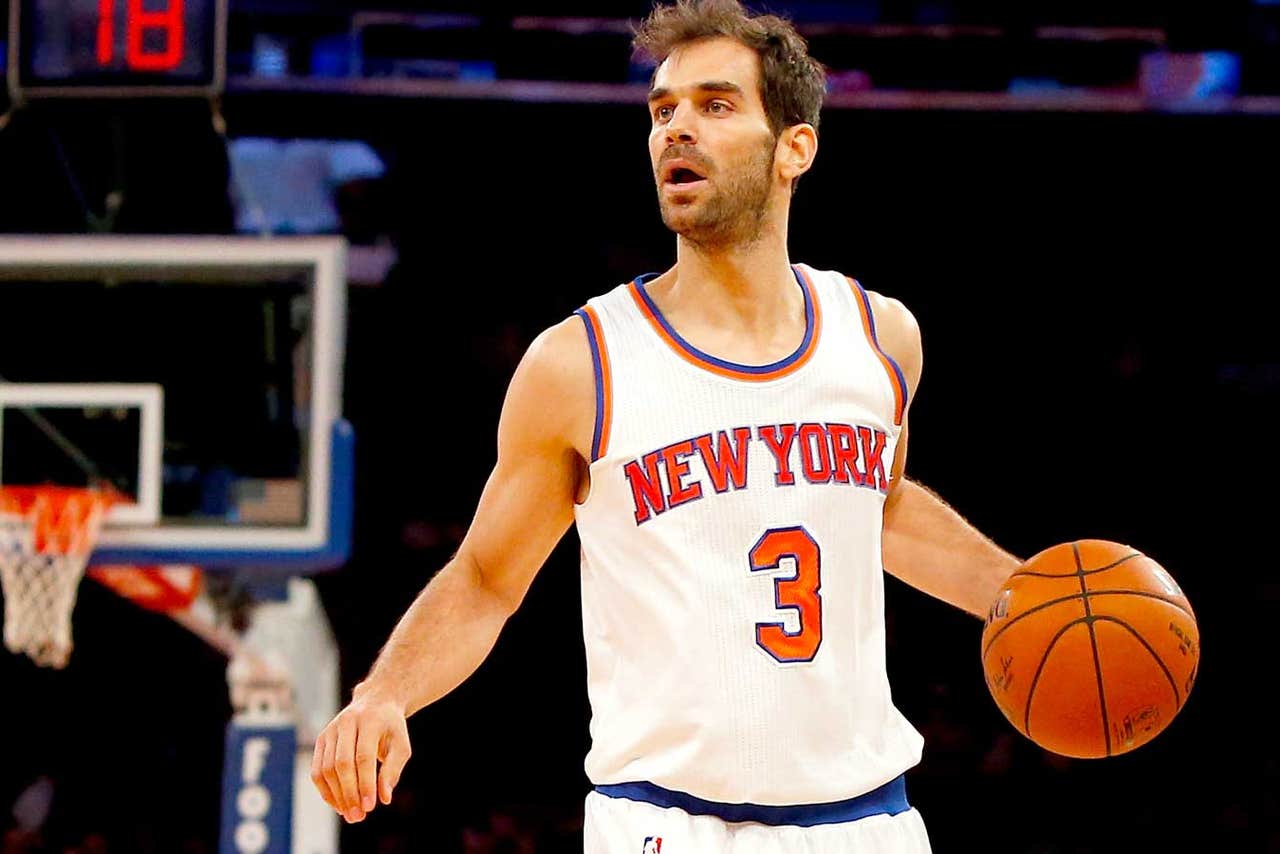 Jose Calderon missed effectively half of last season. Now, after already topping last year's games total by five, he's sitting with a groin injury. And in the midst of a season which has shown off that the Knicks really could use help at point guard, the rumors have begun, specifically ones about Atlanta's Jeff Teague.
Calderon, who missed Thursday's contest against the Raptors with said groin injury, is merely shaking those rumors off, via Al Iannazzone of Newsday:
The Knicks reportedly have talked with the Atlanta Hawks about the availability of point guard Jeff Teague. It's no secret that the Knicks want to upgrade that position and are expected to try to do so before the Feb. 18 trade deadline.

"We'll talk in the next few weeks," Calderon said. "It's what it is. I'm used to it. Like I always say, we don't know what's going to happen. I'm really happy where I am right now, with the role I have, the way we're building something here and how the team is playing. But you're always one call away from something changing."
The 11th-year veteran, Calderon, is averaging 7.5 points and 4.1 assists per game for the Knicks, starting all 47 games in which he's played. He's shooting the ball well and is capable of spacing the floor, an important trait inside a Knicks offense that likes to feature Carmelo Anthony and Kristaps Porzingis with the ball, but he hasn't been the facilitator most teams would like as their floor general. 
More importantly, he tends to give up whatever he gets and more on the other end. Calderon has positive traits, but that's where the real problem lies: on defense. When opposing point guards are driving by him, getting to the rim and putting him in a revolving door for the 27 minutes a night that he plays, the Knicks tend to struggle. Sometimes, really badly. So, New York will naturally ask around for a more multitalented point guard, an intuitive move. 
---
---