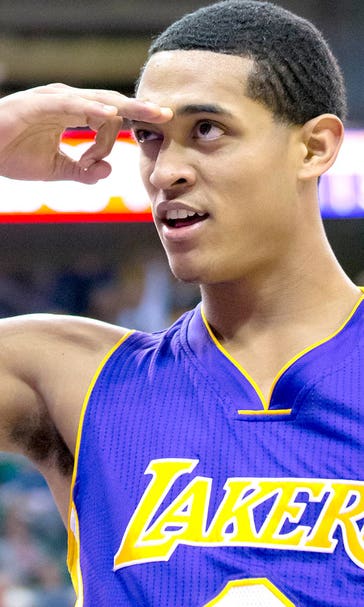 Jordan Clarkson shares his 'welcome to the NBA' moment from Kobe Bryant
July 8, 2015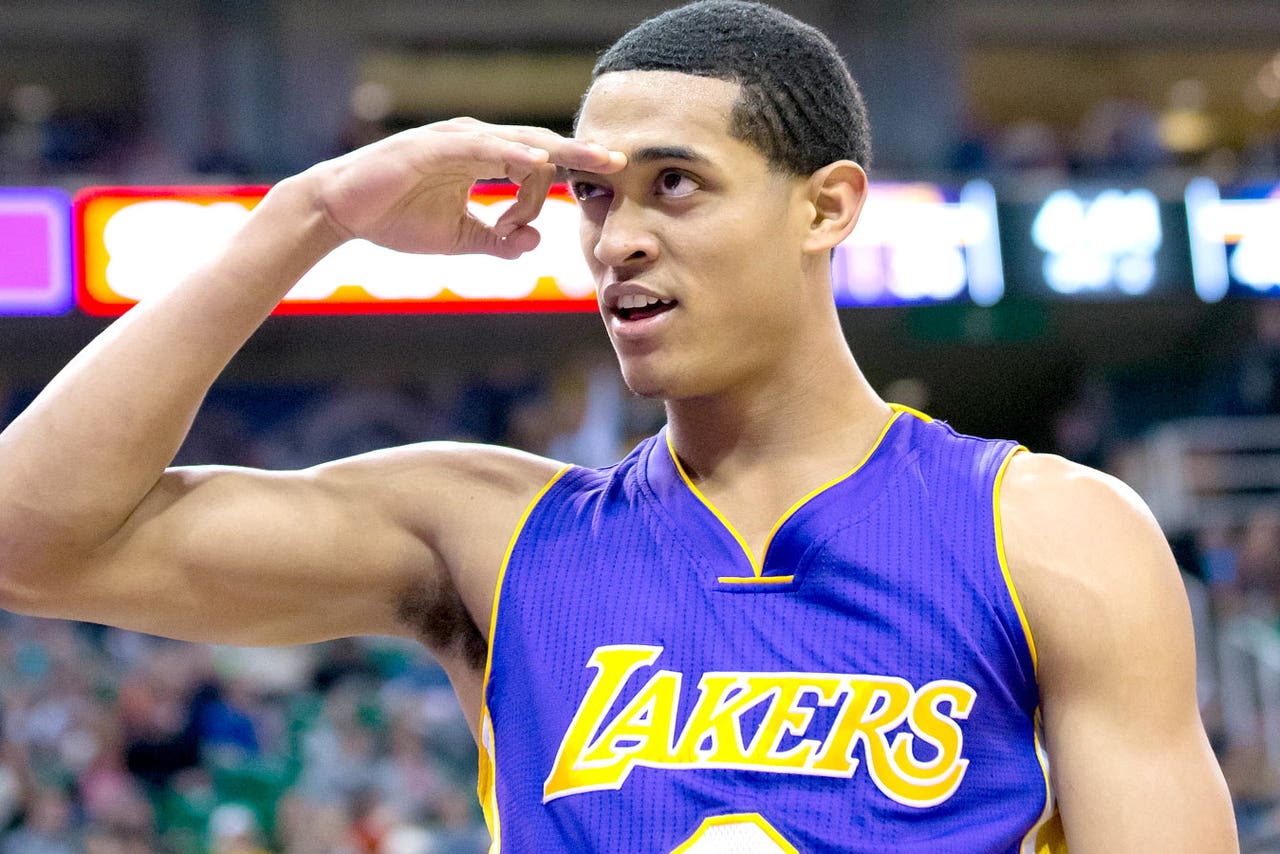 If you're a rookie with the Los Angeles Lakers, you get a rite of passage that most new NBA players don't experience until well into their first season: Kobe Bryant is going to score on you and make you feel silly.
Jordan Clarkson got that lesson before preseason had even started last year, as he wrote in The Players' Tribune about his first season in the league:
"It wasn't even preseason yet, but Kobe was going full speed. Somehow he made it look as if he was just gliding around. I don't think he had played all summer due to his injury, but he still killed everyone. The first possession, he caught the rock along the baseline and hit a turn-around jumper in my face ... a shot I've seen him hit literally a thousand times on TV.
"'Hey, don't hurt yourself, young fella,' Kobe uttered to me."
Clarkson also tells tales of having to call Nick Young, "Daddy Swag," having to pick up the team's jerseys when they're fresh and clean and ready to be taken to the team facility, and his infamous missed layup and how that shot could have stuck with him for even longer than it did, were it not for the sage advice from one Kobe Bean Bryant.
(h/t Players' Tribune)
Photo Credit: Russ Isabella/USA TODAY Sports
---
---