National Basketball Association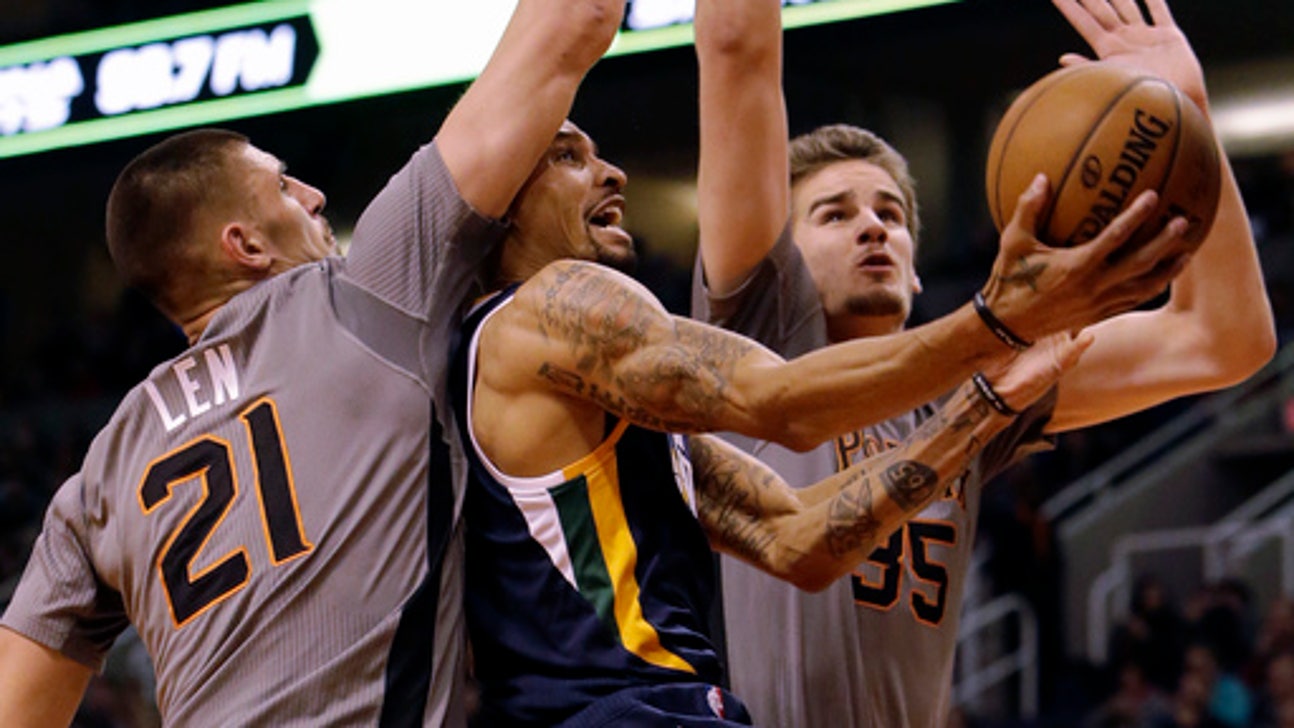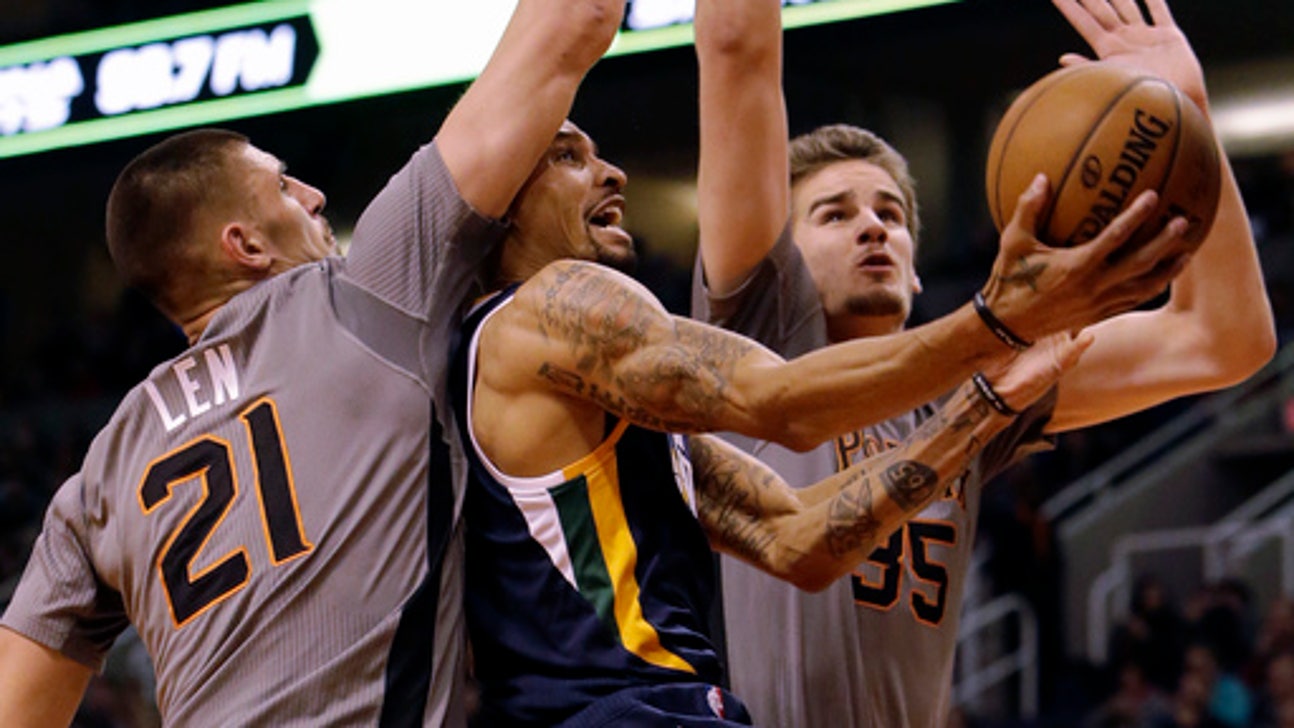 National Basketball Association
Johnson's big 4th quarter gives Jazz 106-101 win over Suns (Jan 16, 2017)
Updated
Mar. 4, 2020 12:43 p.m. ET

PHOENIX (AP) Old-timer Joe Johnson gave the young Phoenix Suns a lesson in clutch shooting.
Johnson scored 10 of his 15 points in the fourth quarter, including the go-ahead 3-pointer just before the shot clock expired with 49.8 seconds to play, and the Utah Jazz made it seven in a row against the Suns with a 106-101 victory Monday night.
The Jazz scored the final seven points after T.J. Warren's steal and breakaway dunk put Phoenix ahead 101-99 with 1:13 left.
The Suns played tight defense on the next possession, when the ball touched Johnson's hands twice. The second time he was in the corner with P.J. Tucker in his face.
''Even though it wasn't the look that we wanted, I knew I had to get a shot up and luckily it went in,'' Johnson said.
Devin Booker, the Suns' 20-year-old guard, called it ''an unbelievable shot.''
''I'm sure he's been in that situation plenty of times so I'm sure he's comfortable with it,'' Booker said. ''We played really good defense that possession. You have to credit him on that shot - a fade-away corner 3.''
Jazz coach Quin Snyder wasn't surprised that Johnson, a 13-year NBA veteran who long ago was a rising young star with the Suns, made the shot.
''He's capable of doing that and he knows we believe in him and it was a big-time shot, no question about it,'' Snyder said, ''and he's been doing that for a long time.''
Rudy Gobert had 18 points and 17 rebounds for Utah. Gordon Hayward and George Hill scored 17 apiece.
Suns guard Eric Bledsoe had 31 points, nine rebounds and nine assists, falling just short of his third career triple-double. Booker, coming off consecutive 39-point games in Mexico City, added 25 for Phoenix.
After Booker's 15-footer bounced off the front of the rim, Hayward made it 104-101 on two free throws with 13.6 seconds to play. Gobert blocked Marquese Chriss' driving layup on Phoenix's next possession, and Johnson sealed it with two from the free throw line with 5.7 seconds remaining.
Gobert, who took advantage of the absence of Suns center Tyson Chandler, converted a three-point play to put Utah ahead 99-97 with 3:16 left. Bledsoe's basket in traffic inside tied it at 99 with 2:37 left.
There it stayed until Warren knocked the ball away from Hayward and scored to put Phoenix ahead for the last time.
The Suns led throughout the second and third quarters but were up only 80-79 entering the fourth.
Bledsoe had 18 points, five rebounds and five assists in the first half, with the Suns taking a 53-47 lead at the break.
Alex Len scored twice to open the second half to give Phoenix its biggest lead at 57-47, but the Jazz came back in a hurry and stayed close throughout the quarter. Joe Ingles' 3-pointer cut the lead to 78-77 with 37 seconds left in the third. Booker sank two free throws and Raul Neto scored on a driving layup to make it a one-point game.
Bledsoe's 15-foot running bank shot followed by Chriss' three-point play put Phoenix up 49-43 with 2:19 left in the second quarter. Hill scored on a 21-footer and a driving layup to make it 49-47 before Chriss' dunk on a pass from Warren gave the Suns their six-point halftime lead.
Without Chandler, the Suns were outscored 22-6 in second-chance points.
''That's pretty much the ballgame,'' Phoenix coach Earl Watson said.
BOOKER'S STREAK
Booker, who had 16 points in the second half, scored at least 20 for the sixth consecutive game, the longest streak of his young career. During that stretch, he's averaged just over 30 points per game. With his Mexico City performances, he became the youngest player in NBA history with consecutive 39-point games.
TIP-INS
Jazz: Utah swept the season series from Phoenix for the second year in a row. ... G Rodney Hood sat out with a right knee hyperextension/bone bruise. ... The Jazz last lost to Phoenix on April 4, 2015. ... Hayward was 4-of-13 shooting and had only six points in the final three quarters. ... Hayward was chosen Western Conference player of the week over Booker for last week.
Suns: In addition to being without Chandler (illness), Phoenix didn't have guard Brandon Knight (wrist) or forward Jared Dudley (dizziness). ... Chandler had grabbed at least 15 rebounds in five consecutive games.
UP NEXT
Jazz: Utah doesn't play again until Friday night at Dallas.
Suns: Phoenix opens a three-game road trip Thursday night in Cleveland.
---
---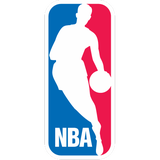 Get more from National Basketball Association
Follow your favorites to get information about games, news and more
---