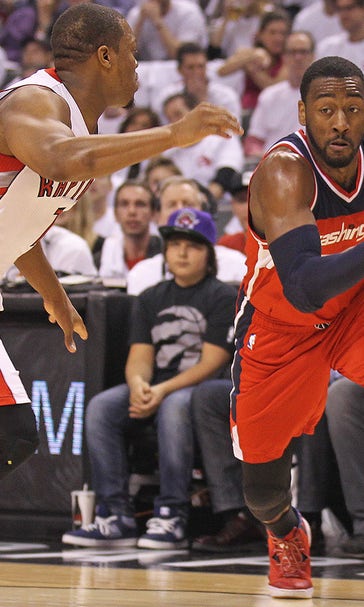 John Wall, Kyle Lowry hope for Game 2 return to All-Star form
April 21, 2015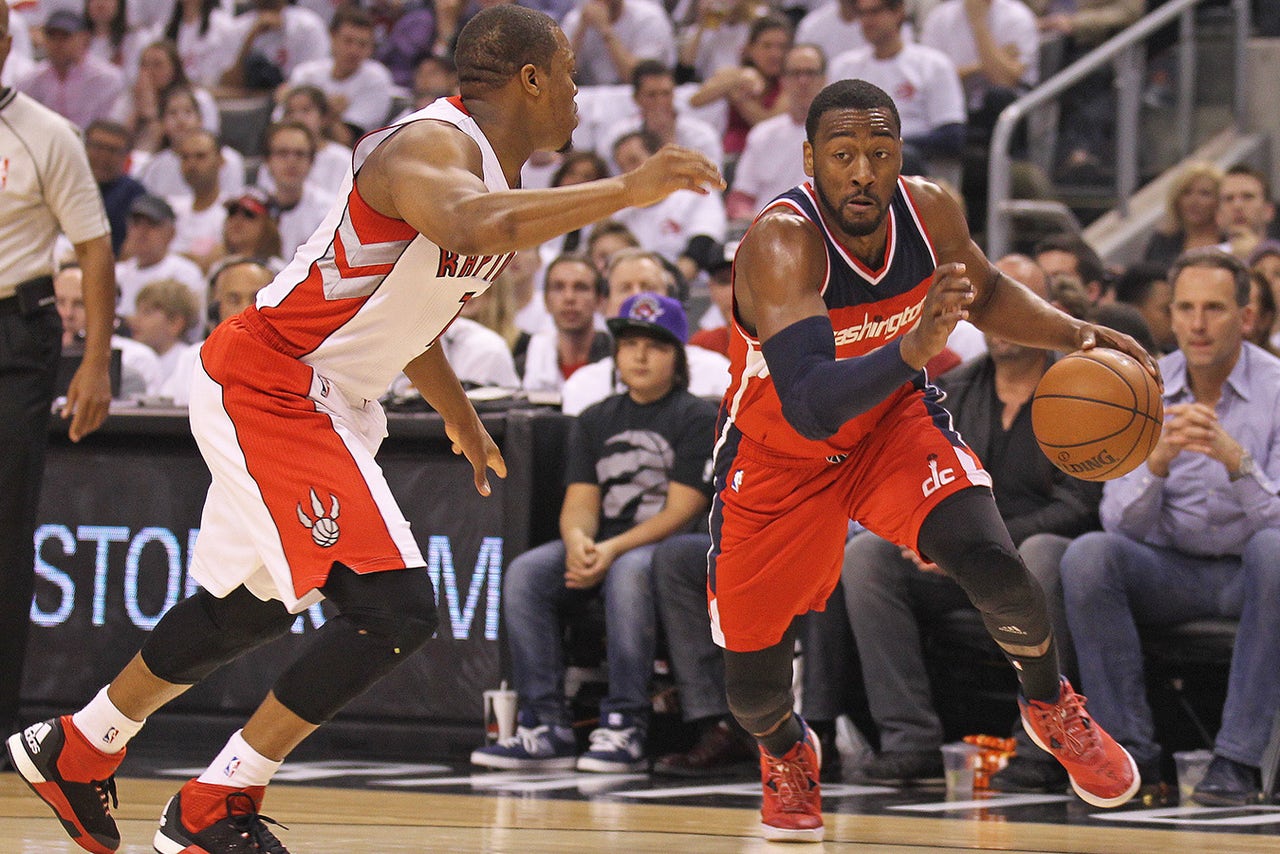 Suffice it to say that the Game 1 matchup between the Washington Wizards' John Wall and the Toronto Raptors' Kyle Lowry didn't quite go as well as many people expected.
The two All-Stars combined for just 20 points on the night, but it wasn't just their box score stats that were off. Neither point guard seemed truly to be in control of his team's offense, and while each was in part responsible for the struggles of the other, both guards made several key mistakes at the point of attack for their defenses.
But Wall isn't about to get comfortable with Lowry's struggles.
"He is one of those guys who is very confident," Wall said after Game 1. "He don't care what type of shot it is -- he feels like he can make it. He is going to take it, and the one thing he is going to do is keep shooting if he's missing and feel like one shot can change everything. So I know one thing I can do is stay locked in on him for 48 minutes."
(h/t ESPN.com)
---
---