National Basketball Association
National Basketball Association
Jazz-Trail Blazers Preview
Updated
Mar. 4, 2020 3:10 p.m. ET

It's no surprise to the Utah Jazz how well Damian Lillard and the Portland Trail Blazers are playing.
The Trail Blazers have captured both meetings versus the Jazz with Lillard in the lineup, and these teams complete their season series with Sunday night's critical matchup in Portland.
Portland (28-27) has won four straight and nine of 10 after crushing league-leading Golden State 137-105 on Friday. Lillard scored a career-high 51 points with seven assists, six steals and no turnovers.
''It's a great feeling,'' Lillard said. ''Especially against the best team in the league. I haven't scored 50 since ninth grade.''
The Trail Blazers have won two of three from the Jazz (27-27) this season and can claim the tiebreaker with a victory in this matchup of teams in contention for a playoff spot separated by one-half game.
Lillard sat out Portland's 109-96 loss at Utah on New Year's Eve with a foot injury. He has totaled 56 points in the two victories.
The first of those was a 108-92 rout Nov. 4, in which Lillard scored 35 and C.J. McCollum made 10 of 13 shots for 27. That was an early indication the Trail Blazers were a better team than many figured after losing LaMarcus Aldridge to San Antonio in free agency.
"I think our game with Portland earlier this year, when that game happened, people didn't really know who Portland was and we saw a glimpse I think of what they can be and what they are, and they've gotten even better," Jazz coach Quin Snyder said.
Lillard, who made 18 of 28 shots Friday with a career-best nine 3-pointers, is averaging 27.1 points over the last 10 games. McCollum is right on his average of 20.7 points in this stretch.
"They're playing as well as anybody in the league clearly, right, after (Friday)," Snyder said.
The first meeting was the only one of the three in which the Jazz had second-leading scorer Derrick Favors available. He had six points and 10 rebounds that night.
Favors had 23 and 10 in Friday's 111-93 home win over Boston one night after he scored 11 in a 103-89 defeat at Washington.
''I was just trying to be aggressive,'' Favors said. ''I had a bad game in Washington and a lot of stuff was said, so I just wanted to come out and be aggressive and play my game.''
The Jazz have won eight of 10 as they seek to snap the Blazers' seven-game home win streak against Western Conference opponents.
The most recent game in that run was clearly the most impressive. Portland shot 53.6 percent and forced 20 turnovers in snapping the Warriors' 11-game win streak and handed them their worst loss. McCollum scored 21 points with seven assists.
"I think it gives us confidence in what we've been doing all along the last three weeks or so," Lillard said.
Utah center Rudy Gobert is averaging 13.2 points and 12.8 rebounds in a run of five straight double-doubles. He has 11 points, 17 boards and seven blocks in two games against the Blazers.
---
---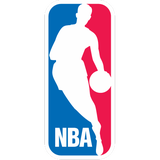 Get more from National Basketball Association
Follow your favorites to get information about games, news and more
---