National Basketball Association
National Basketball Association
Jazz 90, Pistons 87
Published
Jan. 13, 2013 3:57 a.m. ET

This time, the Utah Jazz put together a big rally and held on for the win.
Al Jefferson scored 10 of his 20 points in the third quarter, and the Jazz beat the Detroit Pistons 90-87 on Saturday.
A night after blowing a 15-point lead in a loss at Atlanta, Utah came back from a 15-point deficit to win.
''This is a huge victory for us after what happened,'' coach Tyrone Corbin said.
Detroit's Brandon Knight, guarded closely by DeMarre Carroll, missed a 3-pointer in the final seconds that would have tied the game after the Pistons trailed by 13 with 3:26 left.
Pistons coach Lawrence Frank was that a foul wasn't called on Knight's last attempt, but didn't want to continue the conversation during his news conference.
''I'm not going to say anything about it,'' Frank said.
And Corbin wasn't going to debate whether his team got a break from the officials.
''They didn't call it,'' Corbin said.
The Jazz made their own breaks when Jefferson helped them outscore Detroit 25-11 in the third quarter, powering them to their first lead.
''In the third quarter, they hit us and we didn't fight back,'' Pistons forward Jason Maxiell said.
Frank agreed, saying the Jazz took advantage of being more physical.
''If you're not the instigator against them, you're going to have a hard time,'' he said. ''You have to hit first.''
Utah put together a 17-3 run after Austin Daye's 3-pointer with 8:38 left gave the Pistons the lead for the last time.
There was one comeback left, and it came up just short.
Detroit outscored the Jazz 12-1 and had a shot to send the game into overtime, but Knight was very short on a contested shot after Daye couldn't create his own opportunity.
''We made some mistakes at the end, but we just kept telling each other to finish this one,'' Utah's Randy Foye said.
The Jazz (20-19) avoided falling under .500 and into a last-place tie with Minnesota in the Northwest Division.
''This was great, but there's still a bitter taste because we know we should be going home with a 3-0 road trip,'' Jefferson said. ''That one (Friday) night is going to bother us for a while.''
Detroit (14-24) had won seven of their last nine games.
Knight had 16 points and Greg Monroe scored 12 for the Pistons, who got a late lift from reserve Will Bynum, who scored 13 points.
''By the time we responded, we had to be perfect,'' Frank said.
Utah's Paul Millsap and Foye each scored 17 and reserve Alec Burks had 12 points.
The Pistons got off to a fast start, leading 11-2 early in the game and 26-13 after the first quarter. Knight and Monroe combined for 18 points in the opening period, but the Jazz prevented them from having much success on offense the rest of the game.
Detroit had a 15-point lead in the second quarter and was ahead 50-39 at halftime.
Foye capped a 15-2 run with a tying 3-pointer with 4:01 left in the third quarter. Jefferson's jumper a couple minutes later gave the Jazz their first lead of the game, and they went into the fourth quarter ahead 64-61.
''This team has shown a lot of resilience this season,'' Corbin said.
NOTES: Frank said he was called for a technical foul early in the fourth quarter for being on the court while his team was at the opposite end. He seemed stunned by the call by official Scott Wall, shouting: ''Scott! That's a gift! A gift!'' Gordon Hayward made the ensuing free throw with 10:05 left in the game, giving the Jazz a 69-68 lead. ... Utah's Marvin Williams missed his third straight game with a right knee injury and is expected to be evaluated on Sunday. ... Detroit's next game is Thursday in London against the New York Knicks. ... Jazz guard Jamaal Tinsley started and played six minutes, then didn't play the rest of the game because Corbin said he was sick.
---
Follow Larry Lage on Twitter: http://twitter.com/larrylage
---
---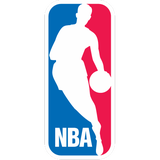 Get more from National Basketball Association
Follow your favorites to get information about games, news and more
---