National Basketball Association
National Basketball Association
Jazz 107, Nets 94
Published
Jan. 15, 2012 6:02 a.m. ET

Deron William received hugs from a 96-year-old usher and his favorite chocolate cookies from a longtime Utah Jazz fan.
Otherwise, it was a pretty rude homecoming for the former Jazz All-Star.
Williams, returning to Utah for the first time since a Feb. 23 trade, started 0 of 3, was just 2 of 12 at halftime and finished with 16 points on 3-of-15 shooting as the Jazz beat the New Jersey Nets 107-94 on Saturday night.
''It wasn't a very good one for me, but it was fun to be back in the building, fun to see my ex-teammates, fun to see (coach Tyrone Corbin) over there,'' Williams said.
He blamed the poor performance not on the mixed reaction he received, or the boos every time he touched the ball, but on the energy-draining win over Phoenix on Friday night. He scored 35 in that game, his best as a Net, but New Jersey trailed by 23 in this one.
''The one last night took a lot out of us,'' said Williams, who also committed five turnovers to go along with five assists Saturday. ''We didn't have our legs. And they looked like a fresh team. They beat us to loose balls, they were getting offensive rebounds. They were more energized than we were.''
Al Jefferson scored 20 points, Paul Millsap had 18 and reserve C.J. Miles added 17 to lead Utah.
Kris Humphries led the Nets with 18 points.
Utah (7-4) led 30-20 after one quarter and 57-40 at halftime. Unlike other games, the Jazz slammed the door.
A 3-pointer by MarShon Brooks pulled the Nets within 72-62 but Utah went on a 10-1 run, fueled by Miles and Millsap.
The Jazz dominated in the paint, outscoring New Jersey 64-26, and held a 23-19 advantage on fast-break points.
''It starts with defense,'' said Jefferson, who also had a big block on Williams. ''When you get turnovers, turnovers lead to fast breaks and to easy baskets and that gets our confidence up and opens up everything.''
Miles joked with Williams before the game, but knew the key was playing him tight.
Devin Harris, Earl Watson and Gordon Hayward had the primary responsibility, but others helped double Williams every chance they had.
''We tried to stay on him, tried to take a lot of his options away on the pick-and-rolls,'' Miles said. ''Secondly, I think he might have been pressing a little bit, coming back here. I can only imagine how he felt, and people booing every time he touched the ball didn't help.''
Williams said he expected a mixed reaction.
''That's just how people want to react. I can't control it. It didn't bother me, but I wish I just could have played better,'' he said.
He said he also was grateful for the cheers he did hear.
''I definitely had a great time here,'' he said. ''It was a great point in my life. The Jazz organization gave me my first opportunity in the NBA so I will always be grateful for them.''
Williams led Utah to four playoff berths and the Western Conference finals in 2007 but was traded just two weeks after a halftime spat with Hall of Fame coach Jerry Sloan.
While Sloan insisted his spat with Williams was not the final straw in his abrupt retirement the next day, many believe Sloan had grown tired of battling the star guard.
Two weeks after Sloan retired, the Jazz traded Williams to the Nets, with CEO Greg Miller saying he had a gut feeling he wouldn't be able to re-sign him to a long-term deal if he became a free agent in 2012.
The Nets so far have not done so either.
Signs in the arena were evidence of the mixed emotions Williams elicits, despite playing in 483 games over six seasons with the Jazz from 2005 until his trade.
One read ''Thanks for the Favors,'' a reference to budding star Derrick Favors, acquired as part of the deal. Other fans flocked to have Williams sign autographs after pre-game warmups, and he obliged.
''Welcome Back D-Will,'' one said.
Another handed him the bag of gourmet cookies and asked him to share with center Mehmet Okur, who the Jazz traded just before Christmas because they had too many big men.
When it was over, Jazz President Randy Rigby was all smiles.
''We needed that one,'' he said while expressing confidence the team had made the right trade.
While Williams was polarizing, everyone loved Okur.
''I miss it here,'' said Okur, who admitted he was devastated at first with the trade but knows it is business. ''It was nice to be here and see all my friends and family. It was fun.''
Okur scored first for New Jersey when he got a friendly bounce off the rim. He then converted a three-point play to give the Nets an 8-4 lead, grabbing an offensive rebound over Millsap then bulling ahead for the score and foul.
Utah then reeled off eight straight, and outscored New Jersey 15-2 in the next 3 minutes to take command.
Saturday's game came 11 months after a different homecoming, when Carlos Boozer received expected boos - not Booz! - from Jazz fans when Chicago beat the Jazz 91-86.
That loss was quickly overshadowed by Sloan's abrupt retirement.
Now the Jazz must move and go back on the road, against a Denver team that beat them 117-100 in late December.
''It's just like I said against the Lakers,'' Jefferson said. ''We're a different team than when we played them the first time and I think we proved it.''
NOTES: Williams and Okur (9 points, 7 rebounds) created the biggest buzz, but the Nets have three other players with Utah ties: Guard Sundiata Gaines appeared in 32 games for the Jazz in 2009-10. Guard DeShawn Stevenson was drafted No. 23 overall by the Jazz in 2001 and appeared in 227 games. And Humphries was taken 14th overall by Utah in 2004, appearing in 129 games over two seasons before being traded to Toronto. ... New Jersey's last victory at EnergySolutions Arena came on November 29, 2008, when Devin Harris led the Nets with 34 points and six assists in a 105-88 victory. Harris, acquired in the Williams trade, scored two Saturday but had six assists. ... Jazz backup point guard Watson was listed as questionable because of a left knee bone bruise but entered late in the first quarter. He played 20 minutes, with six assists and four points.
---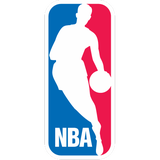 Get more from National Basketball Association
Follow your favorites to get information about games, news and more
---