National Basketball Association
National Basketball Association
James' season on the brink in Boston - again
Published
Jun. 6, 2012 10:28 p.m. ET

LeBron James appreciates the irony.
Matching up against the Boston Celtics, on the road, with the season on the line. He faced it in 2008 and lost. He faced it in 2010 and lost, removing his Cleveland Cavaliers jersey for the final time as he left the floor that night.
And now in a championship-or-bust season for the Miami Heat, James heads back to Boston for another win-or-else game.
''It is fitting,'' James said.
The Celtics lead the Heat 3-2 in the Eastern Conference finals, and on Thursday night will look to clinch a third trip in five years to the NBA finals. If they succeed in Game 6 - or Game 7, if it comes to that - all three of those most recent Boston trips to the title round would come at James' expense.
His first five games at Boston resulted in three wins. His 19 games there since have also resulted in three wins.
No team, maybe no other building, has befuddled James as much as the Celtics and the arena they call home. He's had a 45-point effort there in a loss, a 42-point effort there in a loss, a 27-point, 19-rebound, 10-assist effort there in a loss. Another loss on Thursday, and his ninth season will end as the previous eight did - without a championship.
''I know how much pain this team has given me over the years,'' James said. ''So I guess it's only right that we would be going up there in an elimination game. In order for us to keep our season going, we've got to win in their building. So that's what it's about.''
It's no secret that the expectation - both internally and externally - for the Heat is to win championships. That's what James famously vowed to get when he came to Miami in July 2010, and after losing in last season's finals to Dallas, it's been the only goal for the Heat in what the team has steadfastly referred to as a no-excuse season.
James won his third MVP award this season. He's averaging 29.9 points in the playoffs, six points better than his pace from a year ago and one-tenth of a point away from Kobe Bryant for the league's postseason lead in that department. And if Miami loses on Thursday night, the Heat season - and James' - will go down in most circles as a failure.
''We have to do this together,'' Heat forward Chris Bosh said. ''He's going to do what he's supposed to do, and we're going to do what we're supposed to do. We're going to do it together. We live and die together. You can't just single him out. People have to stop doing that. It's a team sport. If he performs, he's going to perform, and he's going to do his job.''
Even with the Heat down in the series after a 94-90 home loss the previous night, Wednesday's practice in Miami did not have a funereal mood.
James was chatting and laughing as he shot free throws with some teammates toward the end of the workout, not far from where Heat President Pat Riley sat at his customary table to watch the proceedings. Mike Miller and Udonis Haslem teased each other about how much the other read, or didn't read, while enrolled at Florida. Mario Chalmers and assistant coach David Fizdale were talking about nuances of Boston guard Ray Allen's game.
''I think we're all disciplined enough to compartmentalize and focus on the challenge that we have ahead of us,'' Heat coach Erik Spoelstra said. ''It never is easy on your journey to try to be an NBA champion. You'll always have these tough moments where you have to come together and go through that moment together. You can't skip it. There isn't an easy way.''
There usually isn't an easy way against Boston, which is why this core of James, Bosh and Dwyane Wade came together in the first place. James wanted to increase his odds of winning a championship. Bosh wanted to get in the mix for one. When the Heat lost a first-round series to Boston in 2010, Wade vowed that Miami would get back to title-contending or he would go elsewhere.
''We got together, we want to compete for a championship, we want to win a championship every year,'' Wade said. ''To us, it's not about outside expectations. It's our own expectations. You think if we lose, you guys are hurt by it? No. We are hurt by it.
''This is what we love to do,'' Wade added. ''This is what our families love us to do. It's what we work all year for. We put a lot into it, obviously, as well as the other teams in the NBA. This is our job. So we're going to try to go out there and do our job and try to get a win.''
That burden will largely fall on James, of course.
''No one said it was going to be easy,'' James said. ''I'm looking forward to the challenge, me personally. I'm looking forward to it more than probably anyone on the team. So I'm going to lead these guys in the right direction, and hopefully it results in us winning.''
Otherwise, it'll be another long summer.
''I put a lot of pressure on myself to try to come through for our team,'' James said. ''(Tuesday) night I felt like I could have made a couple more plays, and I didn't. But at the end of the day, if you play hard, you go out there and lay it on the line, the numbers will take care of itself. And you can be happy with it.''
---
Follow Tim Reynolds on Twitter at http://www.twitter.com/ByTimReynolds
---
---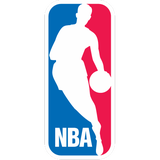 Get more from National Basketball Association
Follow your favorites to get information about games, news and more
---