National Basketball Association
National Basketball Association
Jackson shares thoughts on final season
Published
May. 18, 2011 1:00 a.m. ET

The prospect of a lockout might have already cost the NBA its most storied and successful coach.
"Yes, totally," Phil Jackson said when asked if a possible work stoppage factored into his decision to retire after the Los Angeles Lakers' season recently ended.
During last year's playoff series in Phoenix, Jackson went out for lunch with Lakers owner Dr. Jerry Buss, whom he recalls telling him, "with the impending labor disagreement coming up there's some things that we have to do as owners that make sense."
As Jackson spoke of the economic predicament facing the league, his longtime girlfriend, Jeanie Buss, interrupted:
"These are the opinions of Phil Jackson, not of the Laker organization."
"I have nothing to do with it," protested Jackson.
"I know," said Buss, the team's executive vice president of business affairs. "You are not an employee any longer."
It was a good-natured, if honest exchange in an interview taped Monday during the FOXSports.com show "Barfly."
Jackson told host Mark Kriegel that he was in "dismay" over the four-game playoff loss to the Dallas Mavericks. He said he was particularly upset by the drop-off in Pau Gasol's game — going so far as to physically challenge his 7-foot forward — but to no avail.
Asked repeatedly about the cause of Gasol's problem, Jackson, coach of 11 NBA championship teams, said he just did not know what was bothering his All-Star forward, one of his favorite players.
Still, Jackson's most outspoken comments were directed at Shaquille O'Neal. "I told Shaq when I took over as head coach in our first initial meeting as a team that the MVP trophy should be named after him when he retired," Jackson said.
That was 1999. O'Neal left the Lakers in '04 after teaming with Kobe Bryant to win three championships. O'Neal won another in '06 as a supporting player to the Miami Heat's Dwyane Wade but has been largely injured, ineffective and overweight the past five years.
"This is a guy who could and should have been the MVP player for 10 consecutive seasons," Jackson said.
As for the prospects of his own return to coaching, Jackson, 65, said: "I don't think so. I really don't. I'm done at the present time. I don't know how long I'll be done, and I don't know when the next offer comes along how I'll feel about it, but I'll probably say, 'I don't want to go.'"
New episodes of "Barfly," taped at The Palm in West Hollywood, post every Tuesday at 1 p.m. ET.
 
---
---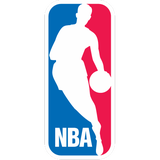 Get more from National Basketball Association
Follow your favorites to get information about games, news and more
---