National Basketball Association
National Basketball Association
Jackson has control of the Knicks and plenty to do
Published
Mar. 19, 2014 4:33 a.m. ET

NEW YORK (AP) Phil Jackson has control of the New York Knicks, along with complete power to do what is necessary to fix them.
His work starts Wednesday, when he visits his new players and coaches and watches them host the Indiana Pacers, the type of franchise he might like the Knicks to become.
Indiana has the best record in the Eastern Conference, a roster that was intelligently assembled free of ownership interference, and carries real championship hopes.
The Knicks are just trying to make the playoffs while Jackson evaluates who he thinks can be part of their future.
''Who wants to play together, who looks like they can play together and how can we build on that?'' Jackson said.
He didn't provide all the answers at his press conference Tuesday, which was a celebratory homecoming for a link to the Knicks' championship past.
Jackson was a member of the Knicks' title teams in 1970 and 1973, and they haven't won since. He went on to win 11 championships as a head coach with the Los Angeles Lakers and Chicago Bulls.
The Knicks announced his hiring in the lobby of Madison Square Garden, with a giant ''Welcome Home Phil'' sign overhead and racks of his old No. 18 jersey on sale.
But there were some hints about how the Knicks will look and operate under Jackson, who signed a five-year contract that reportedly will pay at least $12 million annually.
- On Carmelo Anthony: The All-Star forward can become a free agent this summer and Jackson indicated the Knicks will want to keep him.
''I have no problems with committing to saying Carmelo is in the future plans,'' Jackson said.
- On Mike Woodson: Given that Dolan's first discussions with Jackson in late 2013 involved him coaching the team, Woodson might already be gone if Jackson wanted to return to the bench. Instead, he'll decide how long Woodson, who he called a ''very good basketball coach,'' would be on it.
''We'll have discussions at the end of the season with Mike considering going forward,'' Jackson said.
- On where he will live: Jackson joked about the cold temperatures in New York and said he will continue to spend time in California, where his children and most of his grandchildren live. But from the moment he began discussing the job with MSG chairman James Dolan, he knew it had to be done in New York to be done properly.
''I said if I want to make this change and I think I can make the change, I have to jump in with both feet,'' Jackson said. ''I've got to move to New York and I've got to do this job the right way.''
- On Dolan's involvement: The owner has often involved himself in the basketball business, most notably when the Knicks were trying to trade for Anthony in 2011. But Jackson made it clear he had authority, and Dolan said he was ''willingly and gratefully'' granting it.
''I am no by no means an expert in basketball. A fan, but my expertise lies in managing companies and businesses,'' Dolan said. ''So I think I'm a little out of my element when it comes to the team. I found myself in a position where I needed to be more a part of the decision making for a while.''
- On his accessibility: Jackson said some of the Knicks' struggles were due to the media restrictions and general paranoia around MSG, saying ''this organization has suffered in the past few years from things I think have just been created, by press, by lack of continuity, by lack of solidarity.''
He said he would ''try to monitor my blabbermouth, as my fiancee Jeannie Buss says,'' adding that ''I really will hopefully have an open attitude towards speaking.''
It will be tough for Jackson to make big changes quickly, with the Knicks facing salary cap problems. Amare Stoudemire, Tyson Chandler and Andrea Bargnani will all be in the final year of expensive contracts, making them difficult to unload. And they traded this year's first-round pick to Denver in 2011 to acquire Anthony.
Jackson alluded to that, saying the Knicks ''were going to have to go out and work the bushes for players this next year.''
He doesn't know how much day-to-day work he would handle. After five knee and hip surgeries, Jackson is ''not easily able to move around'' on commercial airlines or scout at small gyms.
That ruled out coaching, the job that Knicks would have loved him to do. But the work needed from the front office might ultimately be more important.
''Now to come back to where I've started in basketball, it's a great feeling,'' Jackson said.
---
Follow Brian Mahoney on Twitter: http://www.twitter.com/Briancmahoney
---
---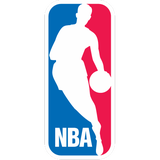 Get more from National Basketball Association
Follow your favorites to get information about games, news and more
---