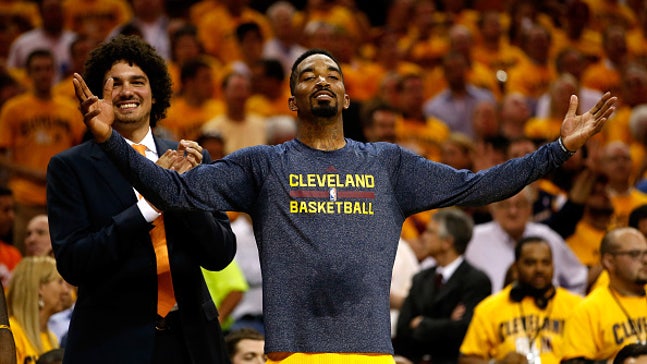 J.R. Smith's mom quotes Drake after sweep of Hawks
Published
May. 27, 2015 8:00 a.m. ET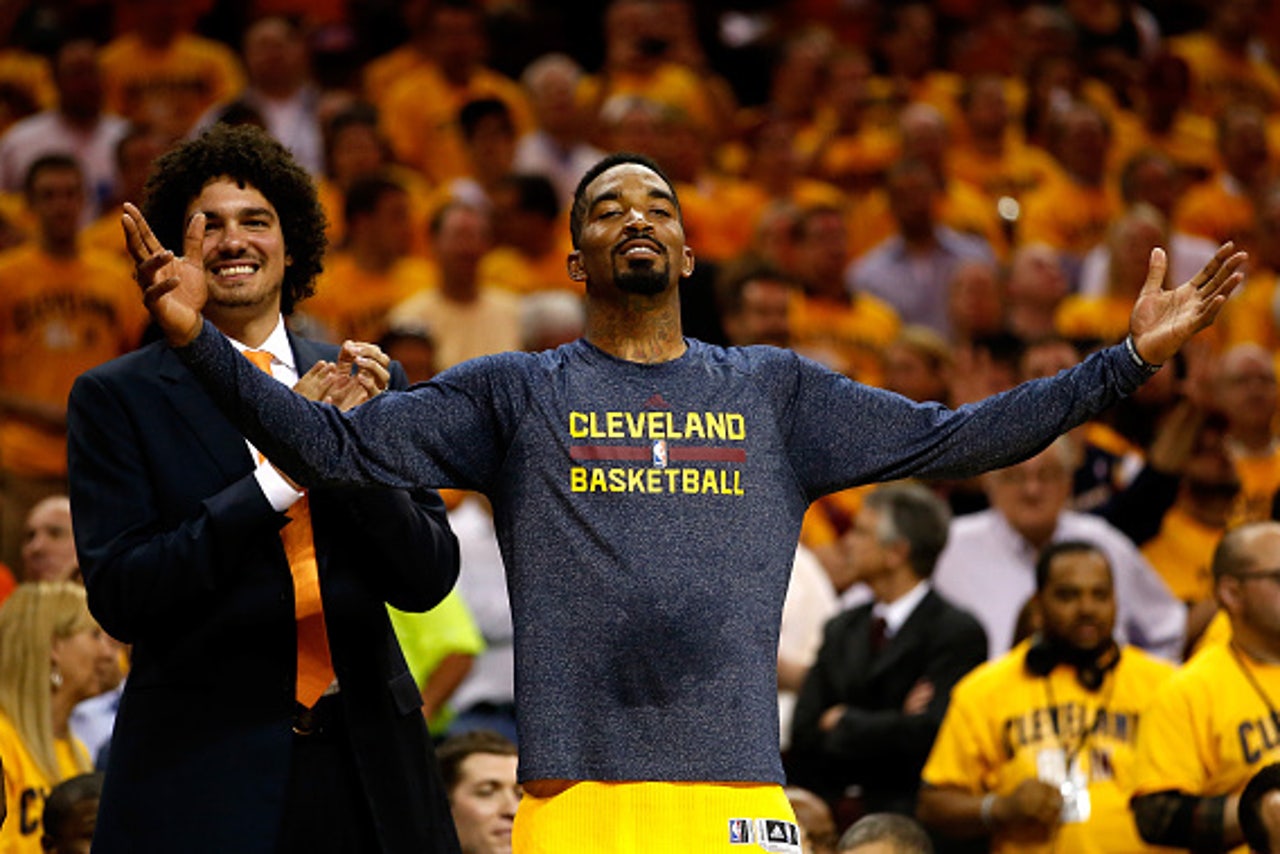 J.R. Smith was a major contributor to the Cleveland Cavaliers' Eastern Conference finals sweep of the Atlanta Hawks, and his mother could not be more proud.
After the Cavs won Game 4 in convincing fashion, Smith's mother, Ida Smith, used a line from a Drake song while reflecting on what has been a tumultuous season and career for her son.
"My mom was on the court when the confetti fell down, and she said, 'Talk about started from the bottom now we here,'" Smith said, per SLAM Magazine.
Ida could have been referring to a number of things. Most recently, Smith was suspended for the first two games of Cleveland's series against the Chicago Bulls after he hit Boston Celtics swingman Jae Crowder in the face on this brutal play. Smith vowed to be a better player and person after the suspension.
Smith has had plenty of problems with previous coaches and has been known to spend more time partying than he does practicing. However, LeBron James urged the Cavs to acquire Smith earlier this season and assured them that he would keep the sharp-shooter in line. After Smith averaged 18 points per game against Atlanta, Cleveland's brass has to be pleased.
More from Larry Brown Sports:
---
---