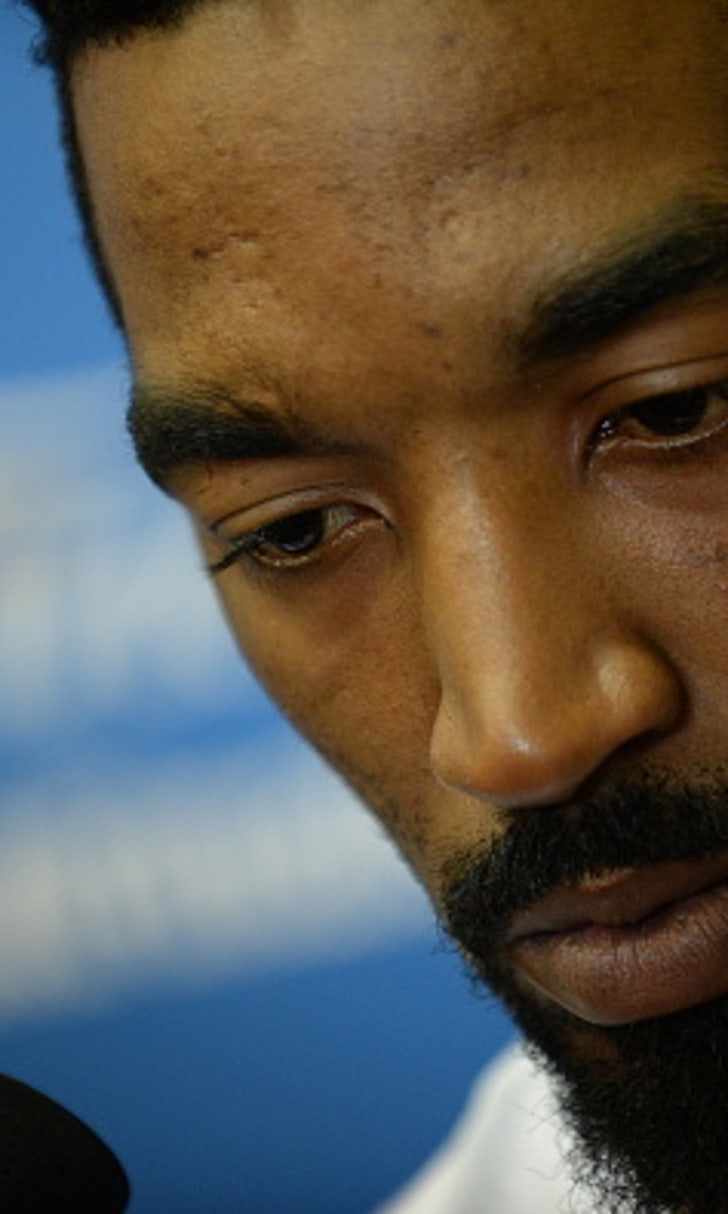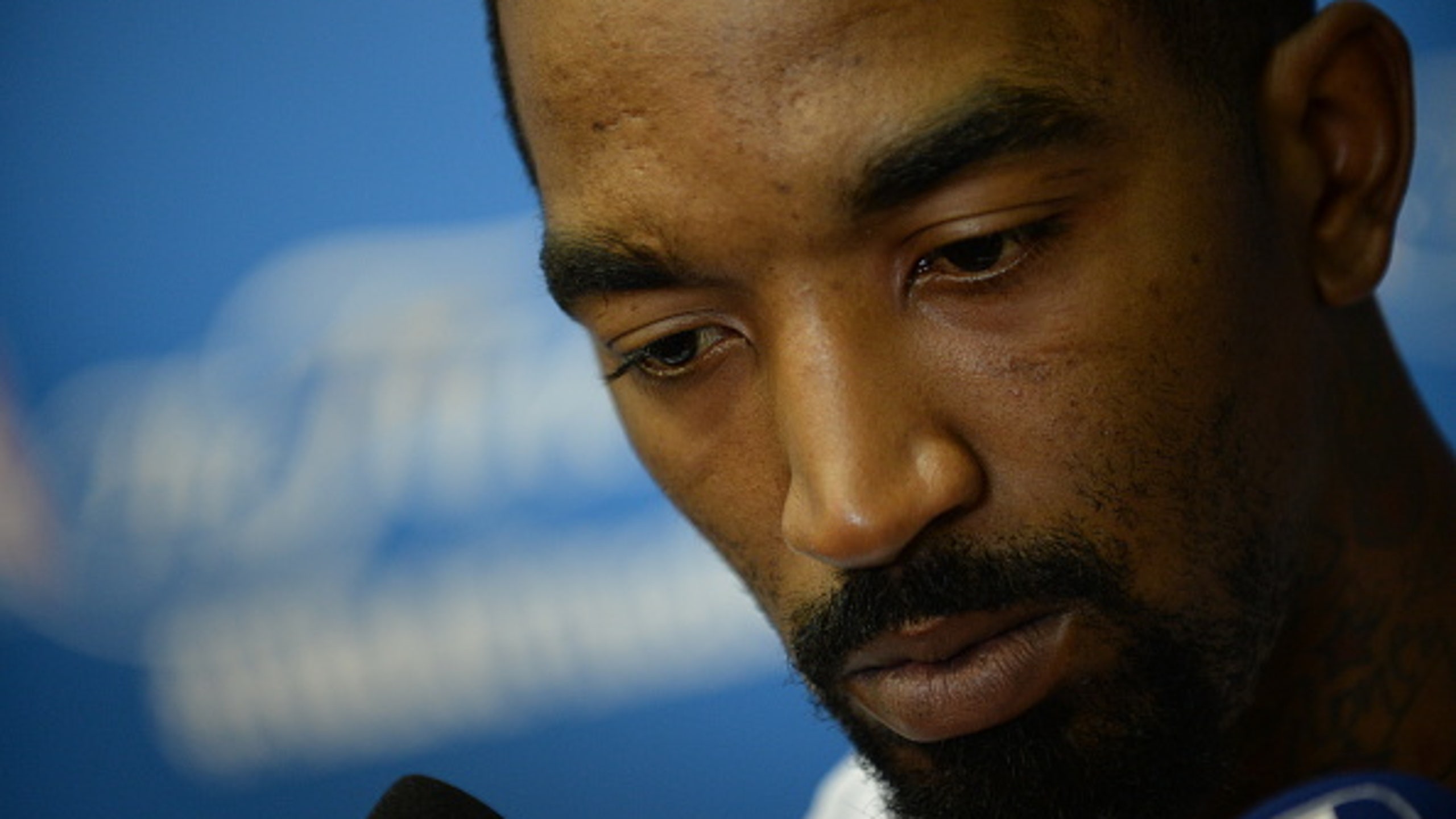 J.R. Smith: We didn't run out of gas
BY foxsports • June 15, 2015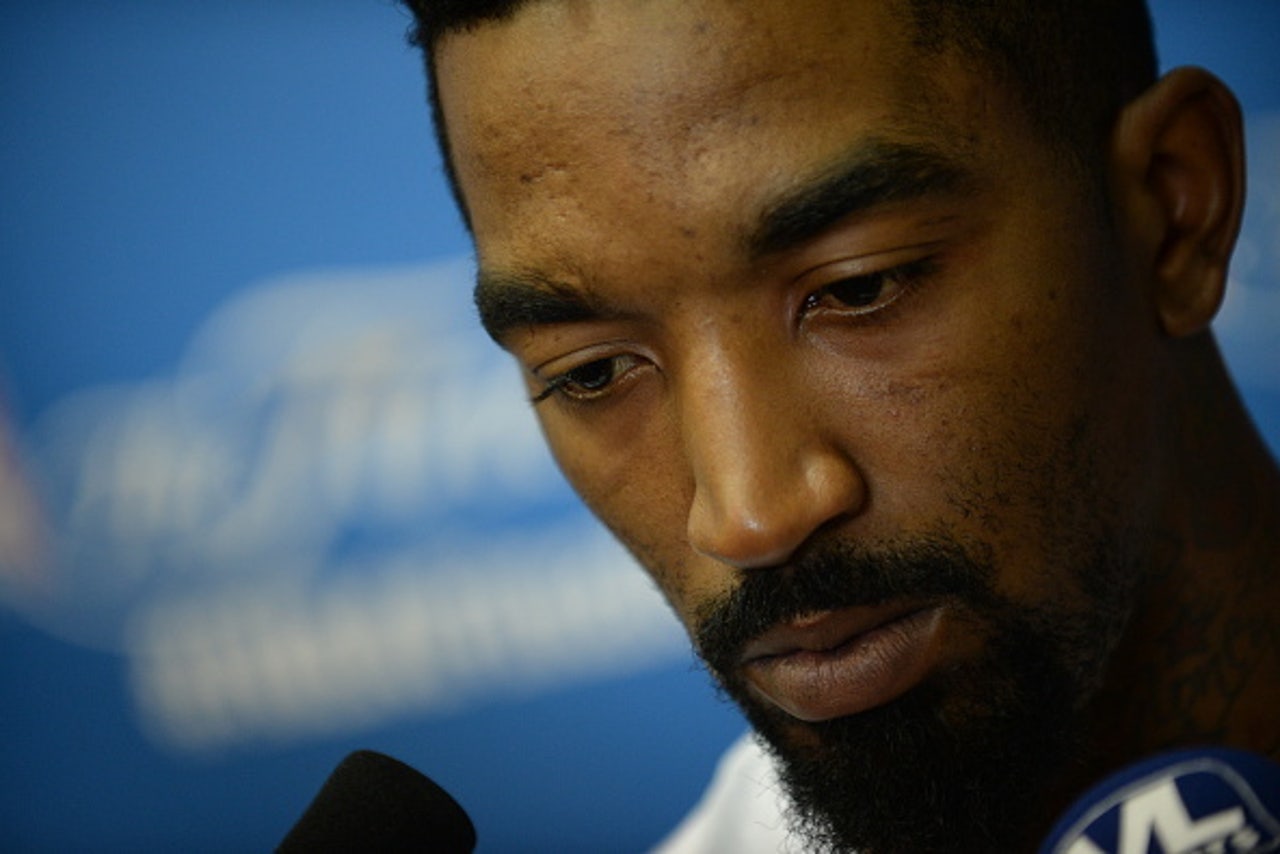 by Scott Sargent
The Cleveland Cavaliers have been famously short-handed in the NBA Playoffs, and especially in the Finals. Without the injured Kevin Love and Kyrie Irving, head coach David Blatt has leaned on a short rotation. Fatigue has looked to be an issue, and the Cavs have been outscored in the fourth quarter of every game but Game 1.1
Cavs guard J.R. Smith, however, would not use fatigue as an excuse.
"No, I don't think we ran out of gas," Smith said when asked about the final frame of the Cavaliers' 104-91 Game 5 loss, in which the Warriors scored 31 points. "They just made better plays than we did.
"Steph [Curry] really got hot, and they got offensive rebounds."
Warriors guard Stephen Curry buried the Cavs with late three-pointers in the fourth quarter of Game 5, and he scored 17 of his 37 points in the period. After the game, Cavaliers coach David Blatt said that there is "not a lot you can do" when Curry is hitting shots like that.
Also deflating, however, were the four offensive rebounds that Golden State hauled in in the final five minutes. Harrison Barnes grabbed three of them, one of which led to an Andre Iguodala basket and foul to put the Warriors up 91-84 with 3:45 to go.
Iguodala missed the ensuing free throw, but the Warriors again got to the offensive rebound, burning more precious seconds off the clock as the Cavs tried to mount a comeback.
"They got offensive rebounds, they got second possessions," Smith went on. "Playing against a good offensive team like this is tough."
When asked what the Cavaliers have to do to win Game 6 and take the series back to Oakland for Game 7, Smith loaded up his cliche cannon.
"We just gotta come out swinging. That's the only thing we can do. We're in a dogfight, and our back's up against the wall. Only way we're gonna make it out is just fight."
We will see how much fight the Cavs have left in them Tuesday night at the Q.
More from Waiting For Next Year:
---
---