National Basketball Association
National Basketball Association
Is your next coach in the TV booth?
Published
May. 24, 2011 1:00 a.m. ET

The Los Angeles Times' Bill Plaschke — like many sports columnists blessed with little memory about what he wrote the day before — thinks he's solved filling the hometown Lakers' coaching vacancy: ESPN analyst Jeff Van Gundy.
"As a television commentator . . . Jeff Van Gundy has become America's NBA coach," Plaschke suggested last week, adding, "His coaching history gives him credibility. His television history gives him presence."
Hell, why stop there? If that's the only criteria, until the Republican field gets its act together, Van Gundy for President!
Because, as we all know, nothing prepares somebody for doing a job like talking about it, and nowhere — except maybe politics in the cable-news age — does the revolving door spin faster than the one that separates big-time coaches from the ranks of color commentators.
Coaching actually preceded the current scenario in politics, where at one point half the leading contenders for the GOP presidential nomination were drawing paychecks from Fox News Channel. A similar relationship has held true for years in sports broadcasting, with coaches who boost their profile as a talking head moving from the booth back to the sidelines.
Part of this has to do with a persistent lack of imagination among owners. It's a mix of "Well, he's been there before" and "Hey, that guy's on TV. He must know something."
Based on that logic, the Lakers might as well suspend their search now and give Phil Jackson's old job to Oprah Winfrey. Or Jack Nicholson. He's at all the games anyway.
In reality, ex-coaches appear to have lost some of their luster in broadcast circles. TNT clearly prefers putting former players in the booth, just as some marquee color jobs once held by coaches (John Madden in football, Billy Packer on college hoops) have shifted to players (Troy Aikman, Clark Kellogg). Even Van Gundy shares his chores with Mark Jackson.
Sportswriters have always indulged in second-guessing owners and coaches, but frankly, the rationale for going after Van Gundy eludes me. Nothing says the ability to communicate about the game in an entertaining way qualifies somebody to coach, or that he who gives the best press conference wins.
In fact, some taciturn coaches are among the most successful. Phil Jackson is a thoughtful guy who has a way of addressing reporters like he's scraping something off his shoe. The gruff Bill Belichick would make a lousy stand-up comic, but he's a first-rate NFL coach.
Similarly, many of the best coaches-turned-analysts have understood that once you've switched careers, jumping back shouldn't be as simple as changing clothes. Madden is so well regarded in part because his commitment to broadcasting — once he made the move — was unwavering.
There's also a more subtle price to this revolving door — namely, the risk commentators will pull their rhetorical punches. Can analysts who are always one step away from coaching again really be as bold in criticizing — no holds barred — other coaches, players and especially owners and general managers with whom they might wind up working?
Van Gundy, for example, has often been effusive in his praise of Lakers star Kobe Bryant. But what if the situation were reversed? Would having spoken harshly about Bryant be a negative with Lakers brass, or at least result in awkward team meetings? Viewed that way, the coaching commentary nexus looks even more like a big chummy club, where expressing honest opinions simply constricts one's potential options.
Through the years we've seen every permutation on this equation, from Pat Riley leaving the Lakers analyst role (where he could barely get a word in edge-wise next to Chick Hearn) to coach the team, to the San Diego Padres pulling manager Jerry Coleman out of the broadcast booth. Guys like Bob Brenly and Larry Dierker followed.
Coaches like Philadelphia's Doug Collins have toggled from the NBA to TV and back again, and if Van Gundy's still got the passion for it, there's little doubt there will be opportunities down the road.
Until then, like every other analyst faced with similar temptation, the challenge is to keep calling them as he sees them. Because unlike a shrewd politician, a TV analyst has to speak his mind and let the chips fall where they may.
You can email Brian at lowryonsports@gmail.com or find him on Twitter at @blowryontv
---
---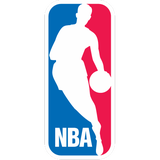 Get more from National Basketball Association
Follow your favorites to get information about games, news and more
---