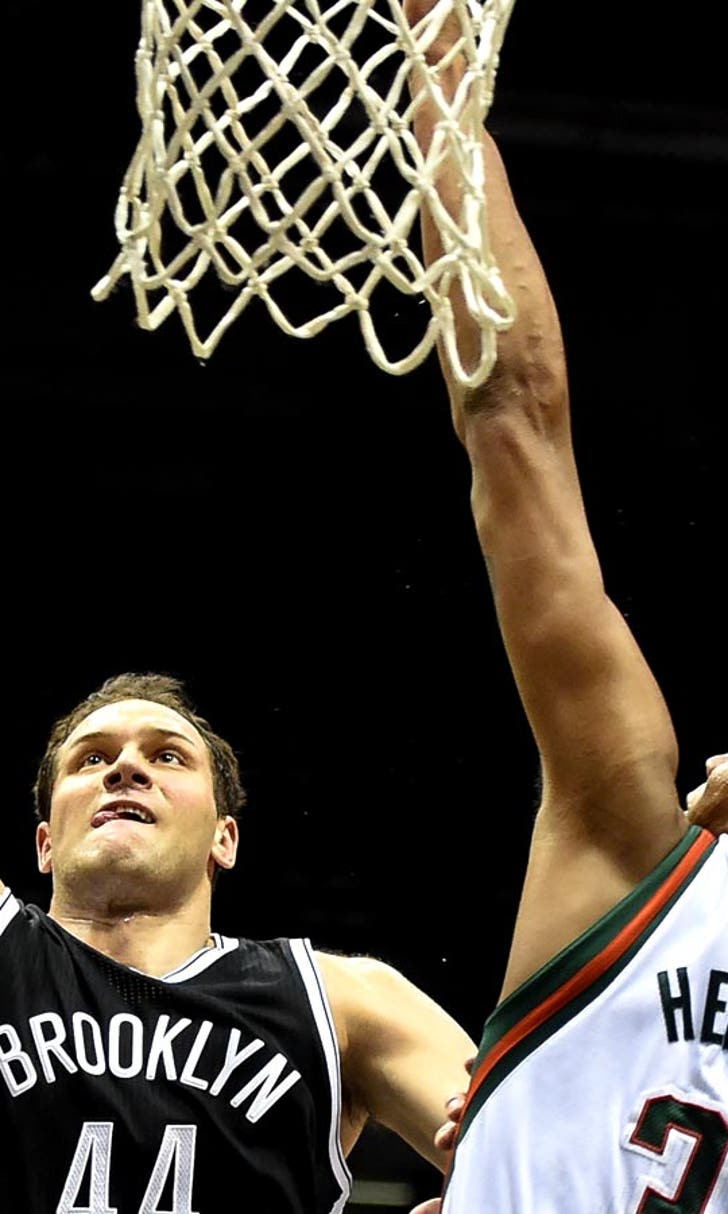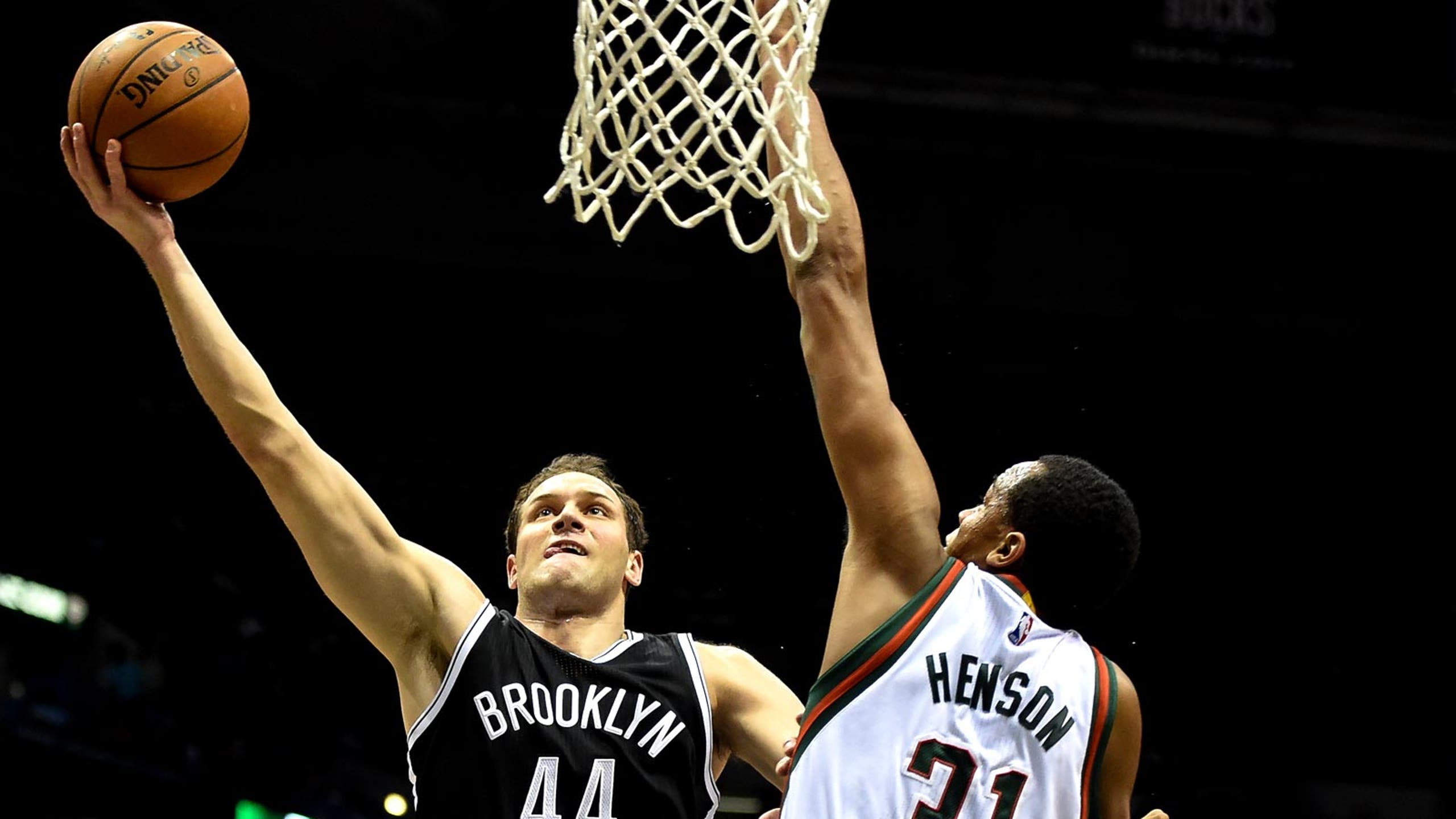 Is Bojan Bogdanovic ready for a bigger role next year?
BY foxsports • June 12, 2015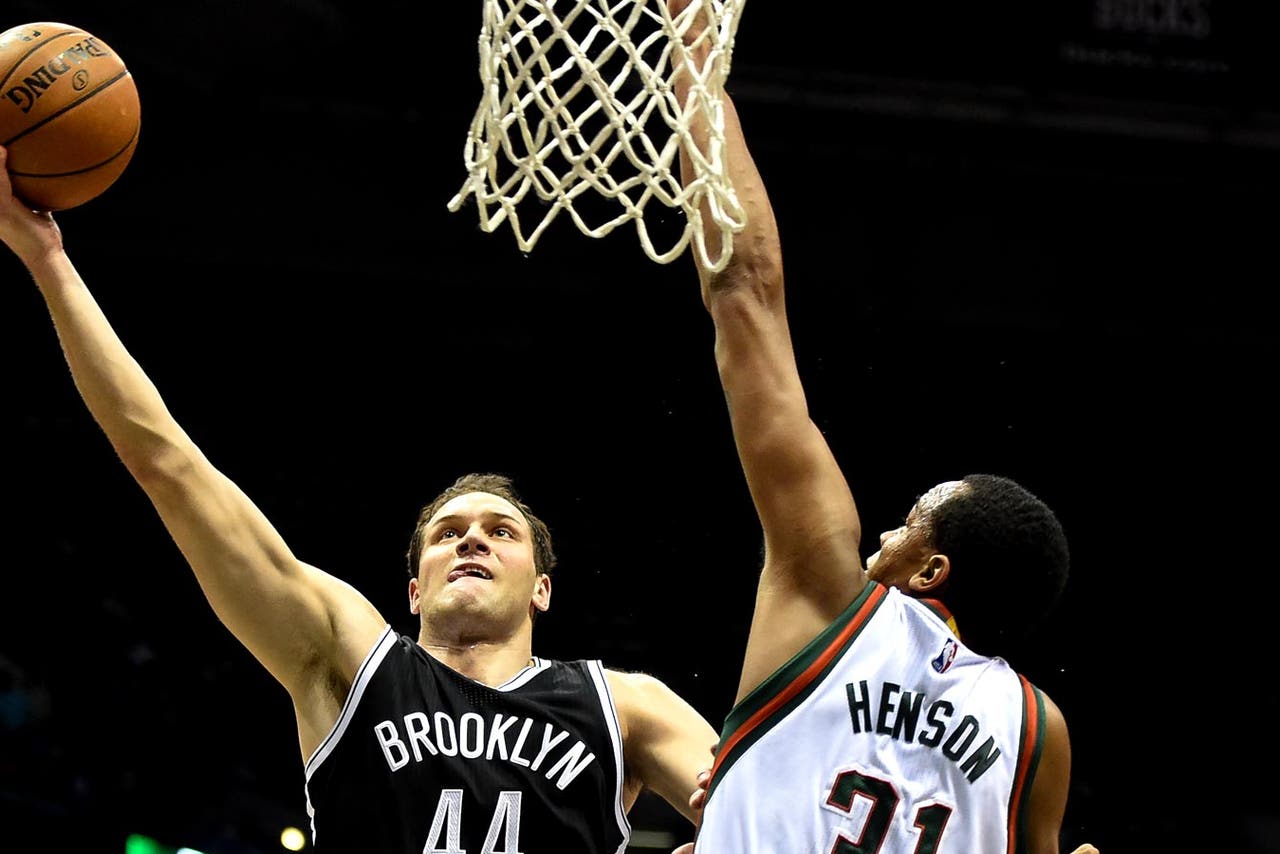 Bojan Bogdanovic had a respectable rookie season with the Nets during 2014-15, but it just about ended there. Even if he caught fire at the end of the year, he was still just a role player. Fred Katz, however, says at Bleacher report that Bogie may have to step into a larger role next season. Here's some of what he had to write:
Click here to read the full piece.
Bogdanovic averaged 9.0 points per game last season while shooting 45-36-82 from the field, though his efficiency and volume did grow as the year progressed. 
(H/t to Fred Katz at Bleacher Report for the find.)
Photo Credit: Benny Sieu-USA TODAY Sports
That's the thing. After essentially falling out of Hollins' rotation around the new year, Bogie burst back into it, which was partly a result of his defense, too. Hollins likes him defending primarily off-ball players, a skill at which he improved throughout the year, though he's hardly elite at it. Still, over the final month-and-a-half of the season, he finally started to show why the Nets were so excited about him at the start.

Bogdanovic averaged 12.0 points per game over Brooklyn's last 23 games, but who cares about the increased per-game numbers? How about the efficiency?

He shot 51 percent from the field, a ridiculous 45 percent from three on almost four attempts a night, all while seeing attention from defenses and his minutes go up. It was a classic breaking-down-the-rookie-wall stretch.

But Bogie might actually have to play a revised style next season.

Over that final segment of the year, when he turned into one of the most dangerous shooters in the Eastern Conference, he was making his living off the ball.
---
---