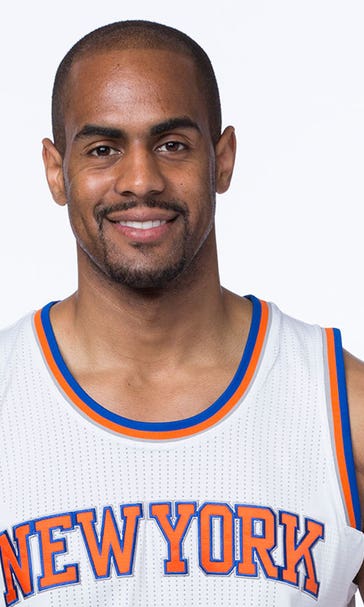 Is Arron Afflalo right? Are the Knicks 'a playoff team, period'?
BY foxsports • January 28, 2016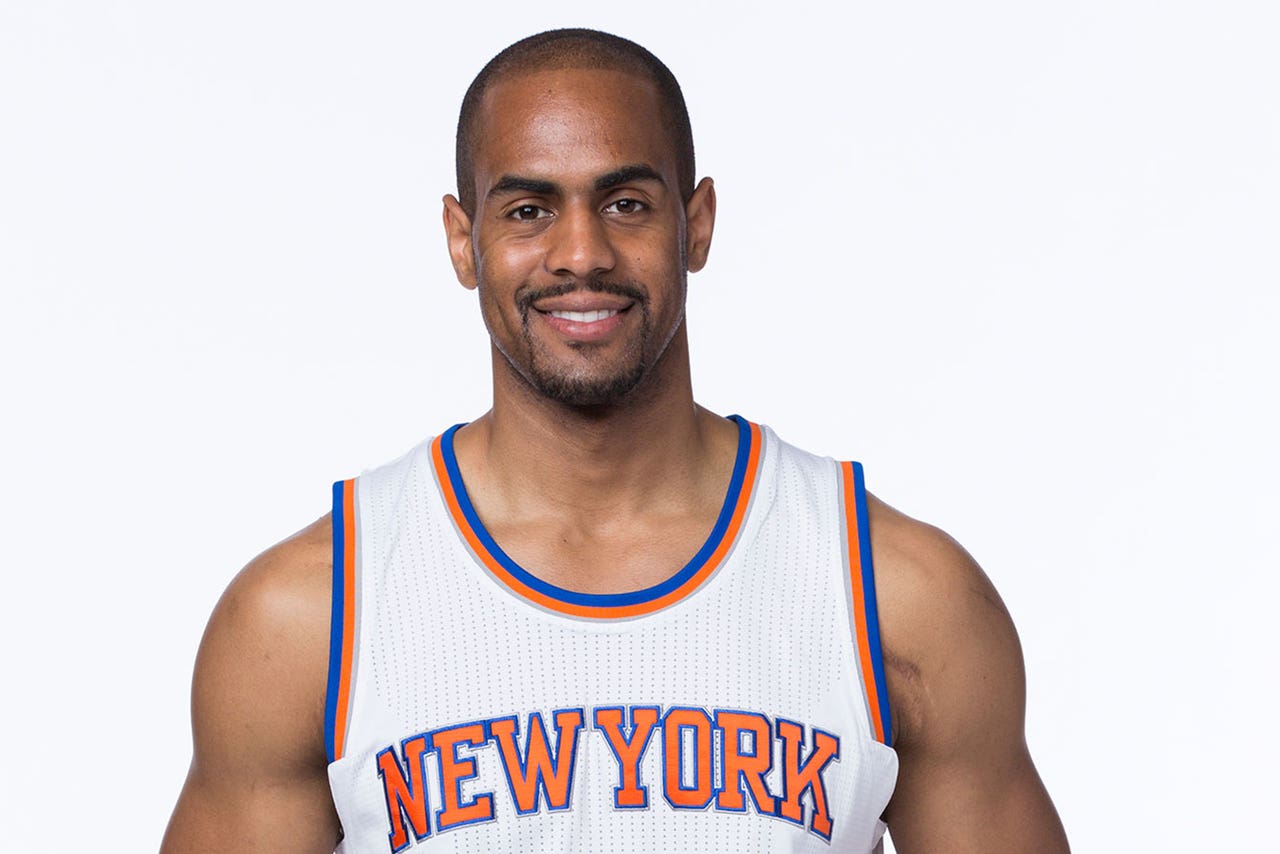 Ever since losing four straight after an 8-6 start to the season, the Knicks have had an asymptotic relationship with above-.500 records. 
New York got to 10-10, then lost four in a row. It bounced back to 14-14, then lost four more. It got to 20-20 and dropped a couple in a row after that. Now, after returning to .500 at 22-22, they've fallen in their last three.
That's where the Knicks stand today: 22-25, 10th in the East, three back in the loss column of the No. 8-seed Pacers. But even amidst all that streaking, during that Sisyphusian relationship they've developed with getting over the .500 marker, Arron Afflalo thinks the Knicks deserve to be in the top eight.
Here's what he had to say after New York's most recent loss, an overtime defeat to the Thunder, via ESPN's Ian Begley:
"My take is that we're a playoff team, period. If we don't make the playoffs this year ... we belong in the playoffs," Afflalo said late Tuesday night.
Obviously, the Knicks could get into the postseason. The East is jumbled up enough that at least 12 teams have a chance to get in. Milwaukee could even make it 13 if the Bucks, who have sneakily played better of late, were to go on a run.
Afflalo isn't wrong from a player's perspective. The Knicks are competitive enough that a member of their team should be thinking with that mindset. Especially within an organization that doesn't have its first-round pick this season, the Knicks should do everything they can to make it into the postseason (everything without having to compromise any part of their future, of course). 
Still, a more nonbias analysis would say the Knicks aren't quite good enough, even if they were able to play the Thunder close in a Carmelo Anthony-less game Tuesday night. 
Their net rating is only good enough for 20th in the league. Their point guards are weak at both ends and struggle to guard all of the best floor generals in the league, a detrimental trait at the NBA's deepest position. And while they've had games when they've been competitive against, even beaten, good teams, they've also had showings when they've underperformed or collapsed, including during losses to Milwaukee, Houston and Brooklyn. 
The Knicks certainly have a shot, but they probably need to develop some more consistency before we can add that "period" so emphatically. 
---
---