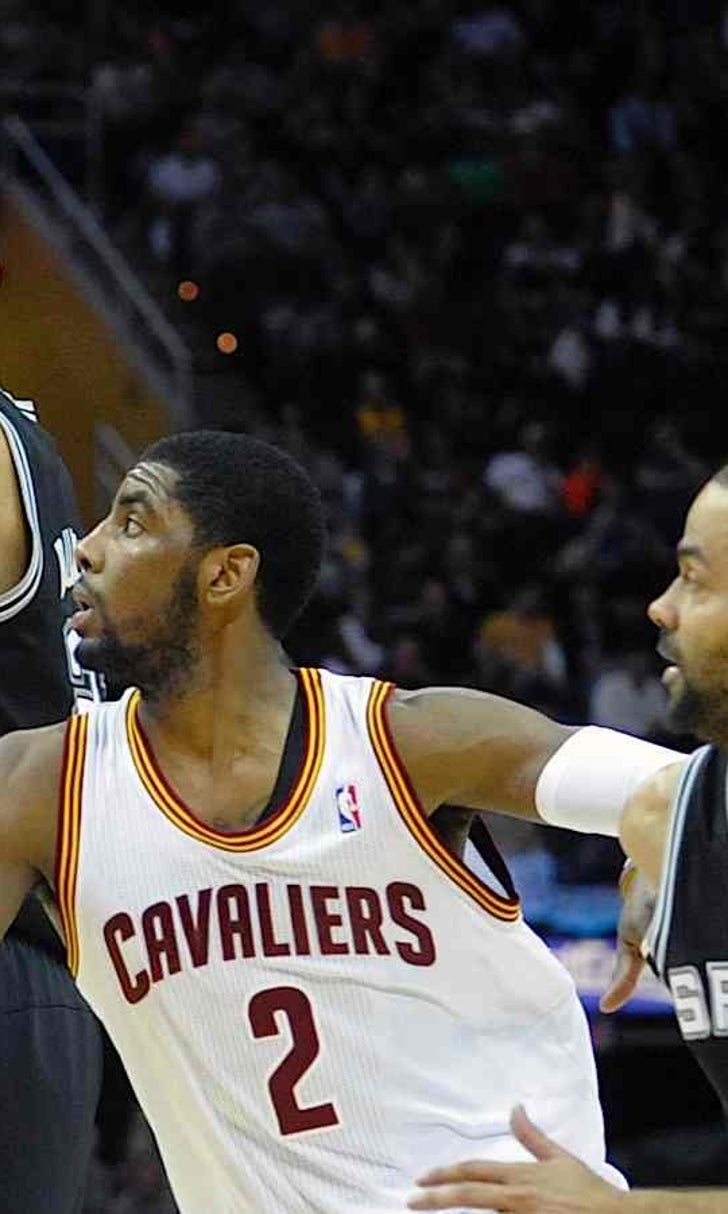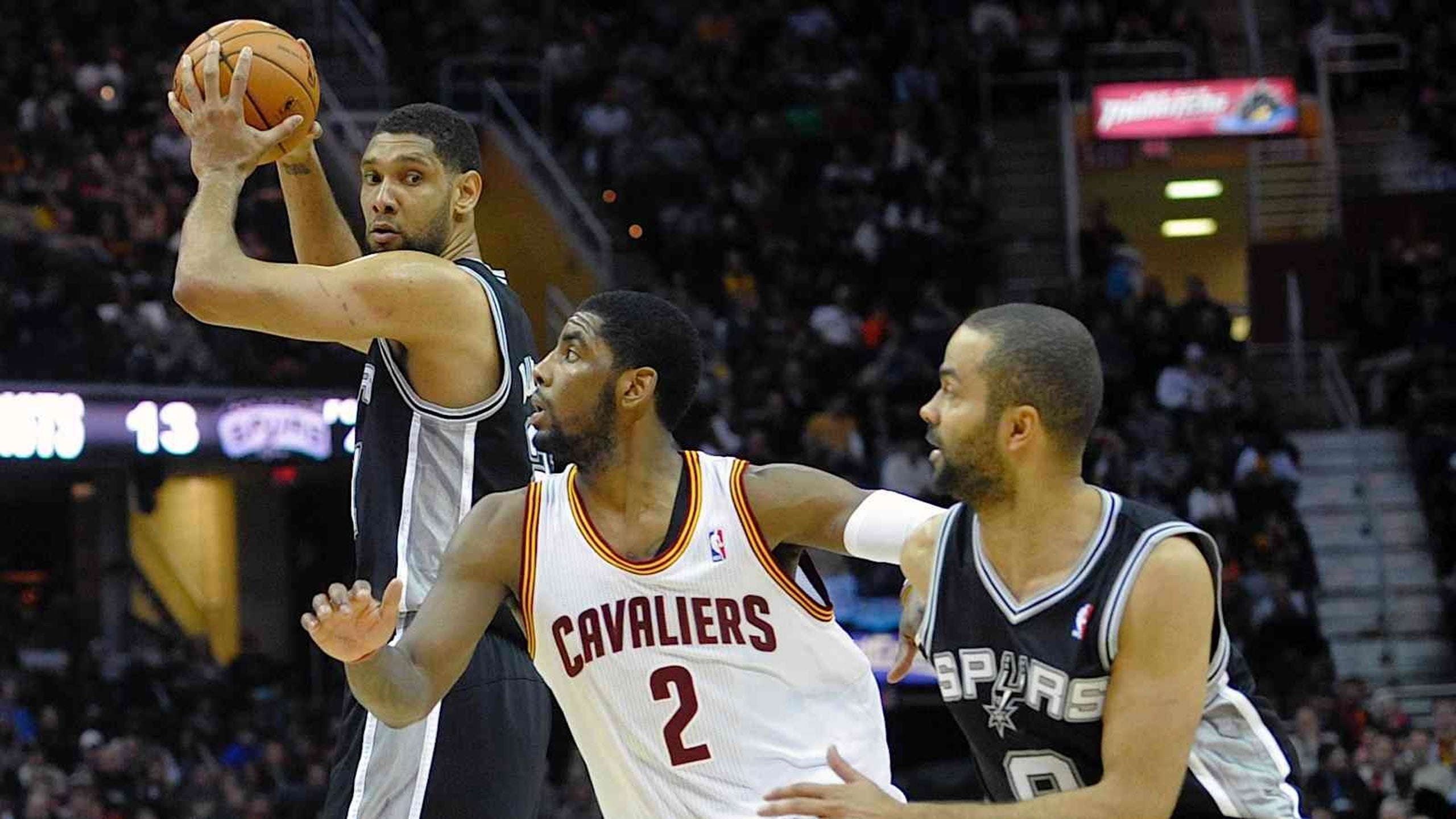 Irving vs. Parker: Just tip of the hype iceberg in Cavs-Spurs matchup
BY foxsports • January 14, 2016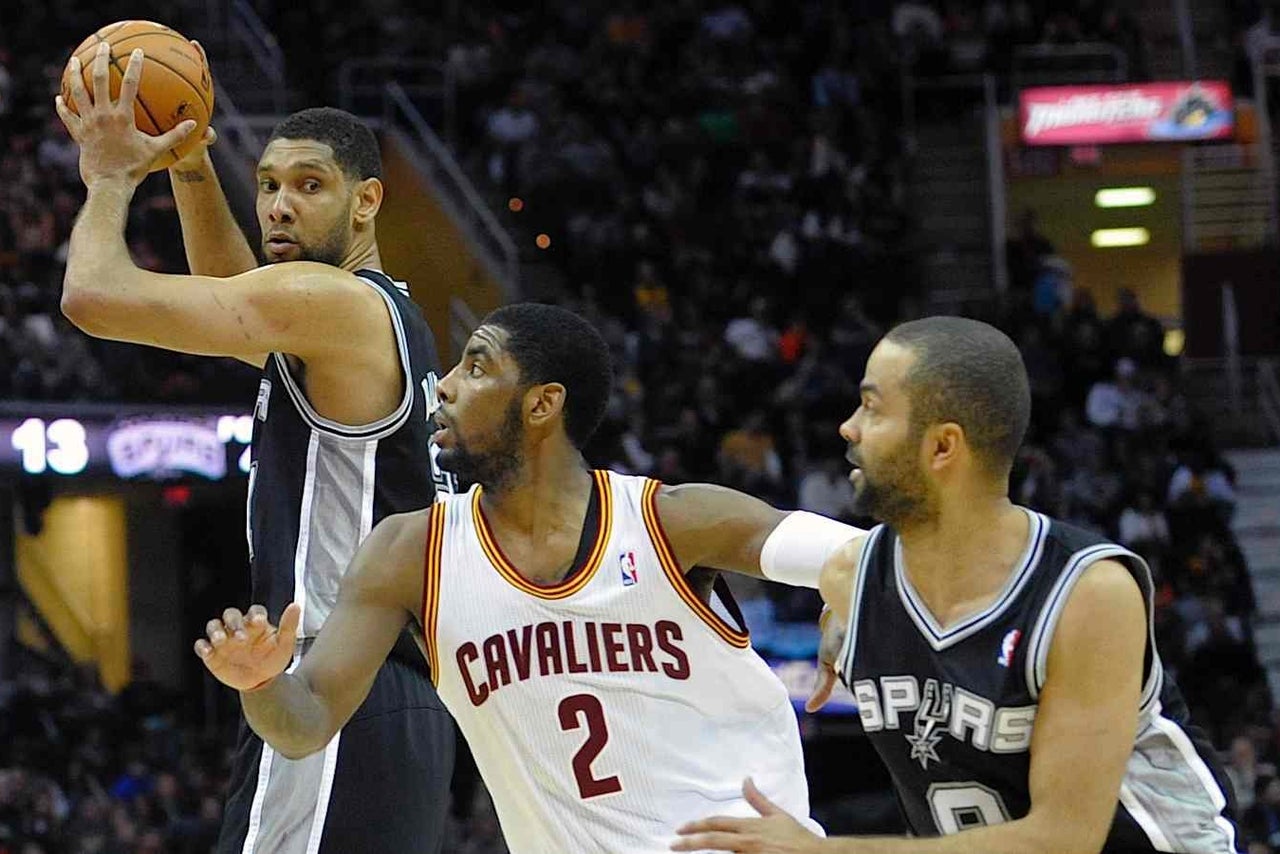 It's been 308 days since Kyrie Irving — a magician currently employed by the Cleveland Cavaliers — exploded with 57 points in an instant-classic overtime win against the San Antonio Spurs. 
Each point of Irving's intoxicating play was genius. He hoisted seven three pointers into the air and missed zero of them. Despite the fact that San Antonio was armed with Defensive Player of the Year Kawhi Leonard at the peak of his powers, Irving still managed to hold the defending champ-Spurs in the palm of his hands. He was flawless. 
Though many elements got lost in Irving's shadow during that game, Spurs' point guard Tony Parker also pulled off a stellar performance. 
Parker pulled a 31-point, six-assist, five-rebound gem out of his back pocket that night, immediately putting those who discounted the point guard as an aging catalyst on blast. 
Much has changed since the Cavaliers and Spurs last played, but Irving and Parker remain entrenched as invaluable stimuli for their respective teams.
And as the two NBA heavyweights face off for the first time in 10 months Thursday night, this individual battle could very well decide the larger outcome.
After flaming out in last year's playoffs, Parker has rebounded better than expected. Low minutes and a more evenly distributed offensive workload have kept the 33-year-old fresh as a daisy. He's shooting 53 percent — the second-highest mark of his Hall of Fame career — and is absolutely bludgeoning teams with his pull-up jumper.
Of the 129 players who attempt at least two pull-up shots ever game, Parker's 50 percent average is second only to New York Knicks guard Arron Afflalo, per NBA.com's SportVU. He's also the seventh-most accurate guard in the restricted area (among those who attempt at least three shots per game). 
Parker's done a phenomenal job adjusting to new teammates and a slightly-diminished role. The Spurs don't need Tony Parker to be the player he was in 2011, but they'd really like a close imitation. Earlier this week, he provided one against the Detroit Pistons:
The 23-year-old Irving's much younger, but his situation is similar. He's still recovering from a broken knee cap, and has only played in 10 games all year. Naturally, his individual stats show rust. But who cares about numbers from a 10-game sample size when you're discussing a twentysomething who's borderline immortal. 
Seriously, just look at what he did to the Washington Wizards a couple weeks earlier:
The Cavaliers are amazingly potent with Irving on the court this year, and they're scoring 121.1 points per 100 possessions when LeBron James and Kevin Love join him. (That's pretty good.) Still, James knows that these Spurs are a force to be reckoned with, and the admiration he has for Popovich's squad is palpable:
LeBron on #Spurs: "Their place in the history books is already written. It's just up to them to decide when there's no more ink in the pen."

— Tom Orsborn (@tom_orsborn) January 14, 2016
There are many reasons to watch tonight's game. It's a potential preview of the NBA Finals, LeBron vs. Kawhi has its own gravitational pull and living legends like Boban Marjanovic and J.R. Smith will be in the building.
But the little guys still hold a ton of power, and whoever gets the upper hand in their one-on-one tussle should walk away victorious.
---
---