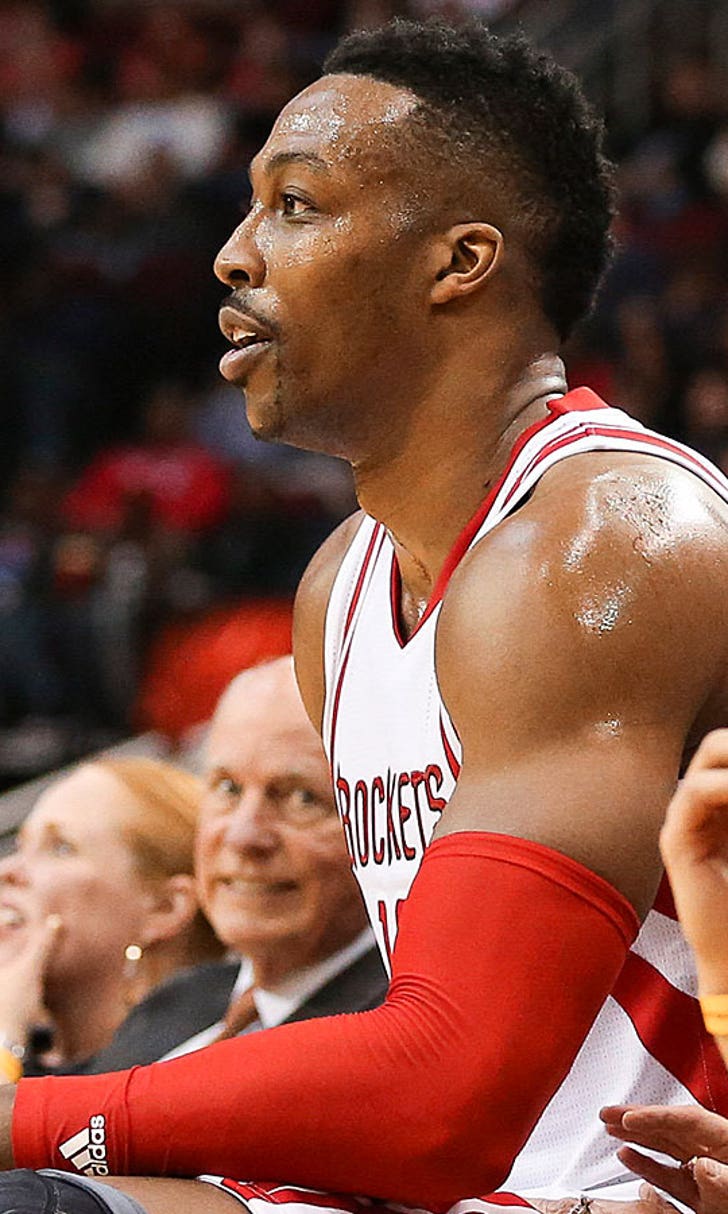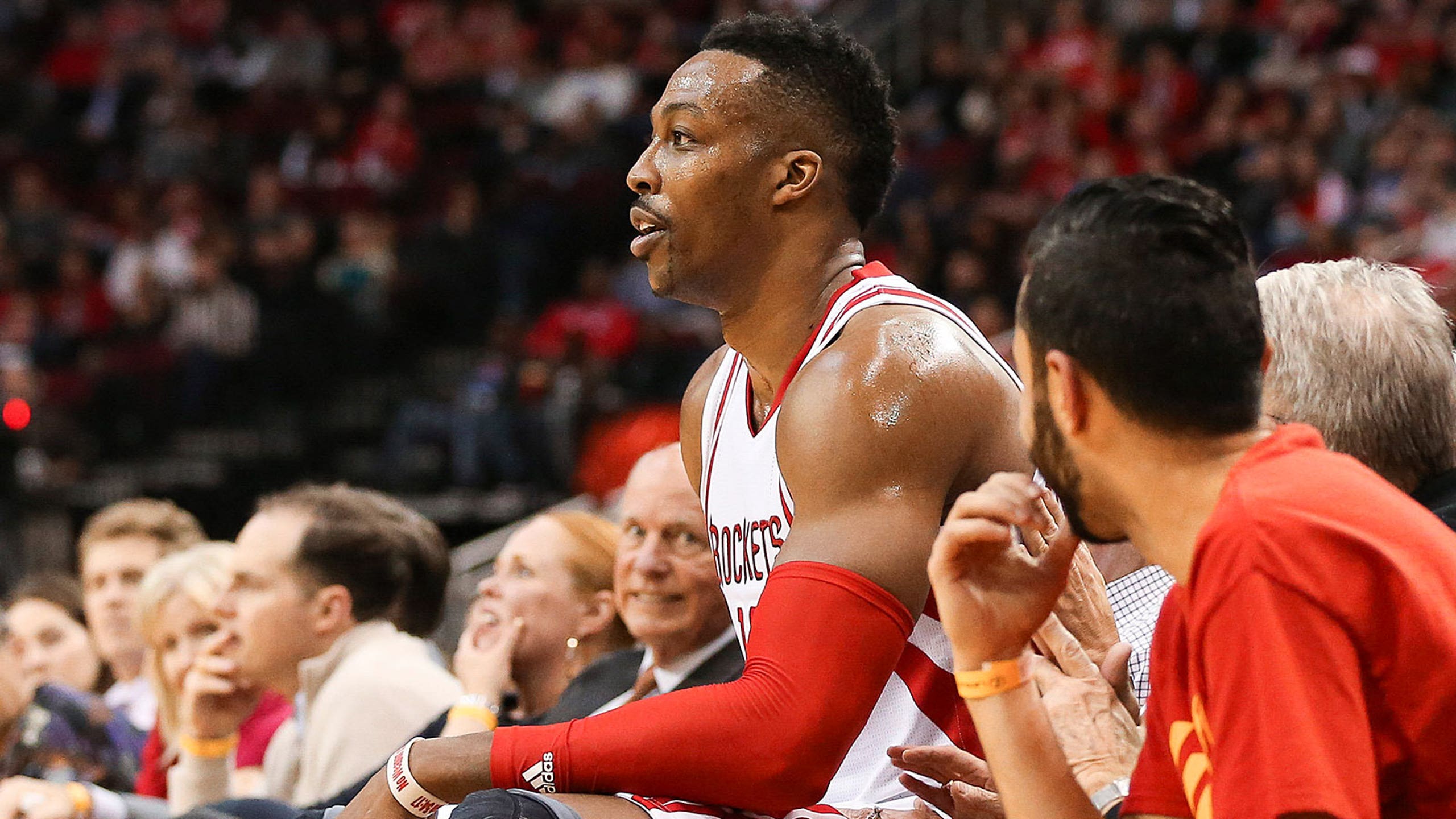 Howard compares NBA to UFC after incredibly dirty play
BY foxsports • January 31, 2016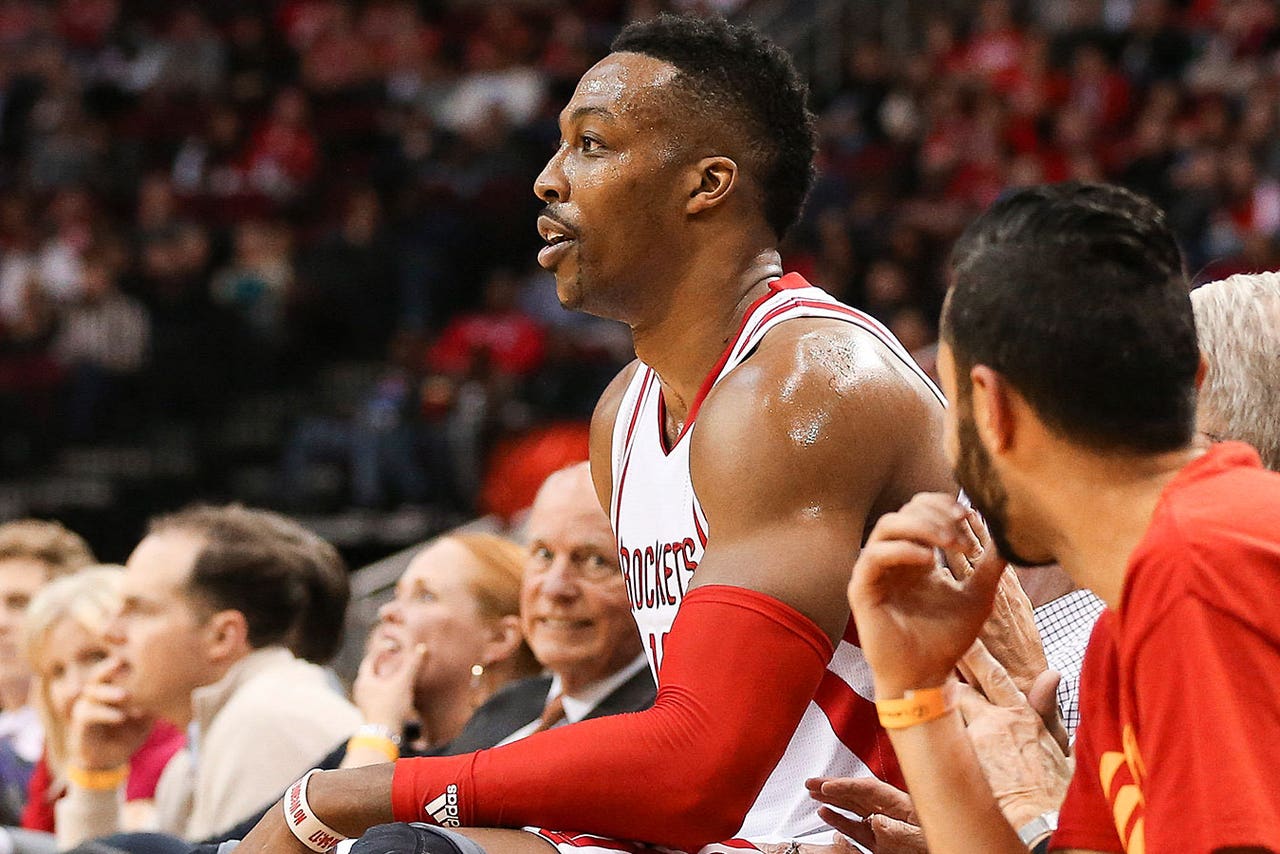 Over the weekend, Houston Rockets center Dwight Howard was ejected from a one-point loss against the Washington Wizards. Why? He was frustrated. Really, really frustrated. 
Towards the end of an extremely physical game that Howard later compared to a UFC match, the three-time Defensive Player of the Year shoved Wizards center Nene after he caught an elbow in the ribs. 
It was only the straw that broke the camel's back (via ESPN):
"Some of the stuff was uncalled for, and it wasn't basketball," said Howard, who was also ejected from Friday's game against San Antonio. "I can see just being physical, wrestling in the paint, that's one thing, but doing armbars -- this is basketball, this is not UFC. Stuff like that can cause players to get injured. You don't want that. Just play basketball. I wouldn't intentionally try to hurt anybody. I wouldn't want people to try to intentionally hurt me."
Rockets head coach J.B. Bickerstaff, who's typically calm, later called out the officiating crew in what has to be the most epic post-game rant by a head coach all season:
"These referees need to be held accountable for letting people attack Dwight and be that physical with him. And dirty -- it's not physical. If they let Dwight be physical and be clean, that's one thing. They're not clean with the way they play. We don't mind being physical. He's not afraid of that. But cheap is one thing -- grabbing somebody's shoulders, grabbing somebody's arms -- that's not clean basketball. And it's not just tonight, but tonight is an example of it." Howard said he endured several armbars that eventually forced his shoulder to pop out three times during the game.
The Rockets might be the most disappointing team in the NBA, and injuries to some of their key players are a huge reason why, Howard included. Despite averaging 14.4 points and 11.8 rebounds per game, the 30-year-old has missed 10 of Houston's 50 games due to various injuries this season.
He's still a dominant force when he absolutely has to be, but that same night-to-night consistency from his prime is long gone. Still, the Rockets are worse on both ends when he isn't in the game—probably because he does stuff like this on a regular basis:
Eleven years in the league, Howard still works on his post game, too:
The allegations made by Bickerstaff and Howard are harsh and severe, but also fair. Howard's long been larger and stronger than every player on the court, and the only way to stop him is to beat him up. Unfortunately, all that wear and tear is beginning to take a serious toll. 
---
---